People to follow: Lesser-known Instagram accounts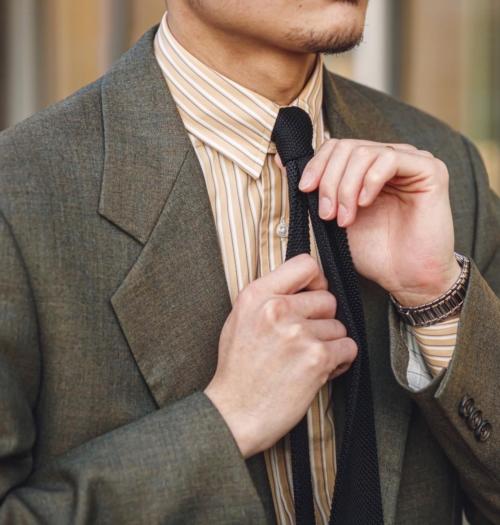 The search function on Instagram can be a bit useless.
No matter how many great, quality brands I engage with, most of what IG pushes at me is men in suits so tight they can barely breathe, and people doing silly stunts.
Far more useful, often, is looking at people you respect, and seeing which accounts they follow. That's led me down numerous fascinating rabbit holes, including niche worlds of Japanese workwear and portraits of British aristocracy.
So, I thought an interesting post could come from asking some of those people I respect, which two accounts they would recommend to readers.
The accounts had to be relatively unknown, directly inspiring in terms of clothing, and be accompanied by a brief explanation of how that inspiration usually manifested itself.
Here are the people, and the people they recommended. Let the following commence.
(And as ever, of course, please feel free to add your own two recommendations in the comments. Brief explanations also very welcome.)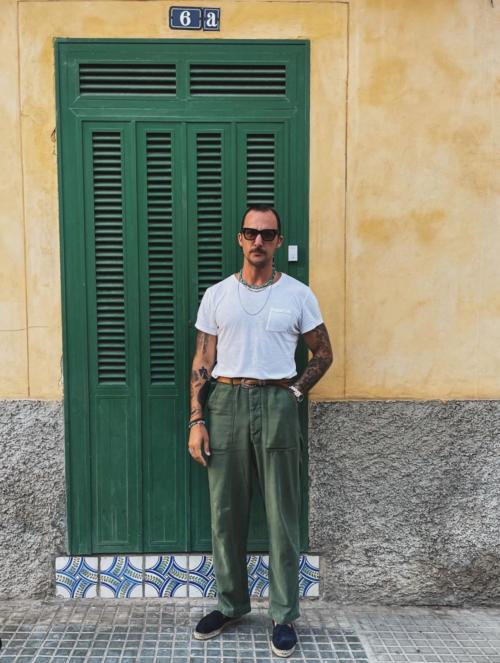 Scott Simpson, The Scott Fraser Collection
Love this Simon, it's like the players' players! So for No 1 I pick Ginga Ayuha [shown top] - he's got a clear way of dressing. Sharp, and not afraid to use colour to accent more muted tones. What I really like is that he makes use of a more 80s silhouette, which is rare today - it looks new and fresh to me, without it looking dress up.
@alladinfaily (above)
No2 - a pure-bred blender of vintage and new. He has his own sense of style, which I always enjoy to see from people. I don't want to emulate it, but I want to applaud it from a distance. Great at layering different textures and colours and and has been consistently into the western thing for time.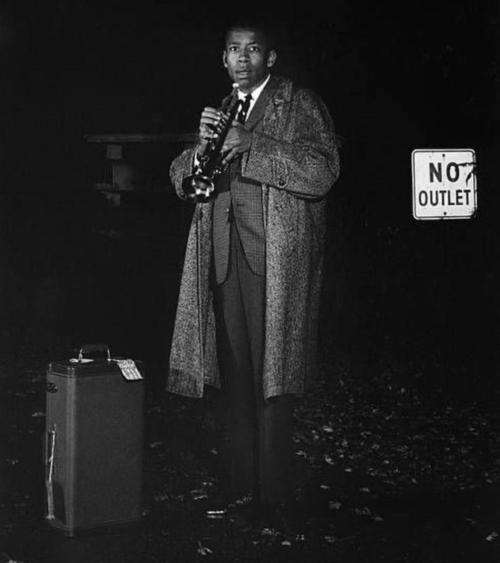 Ethan Wong, writer and podcaster
He posts outfits occasionally and on his stories, and I also wrote an essay about him and our friendship. We tend to be on the same wavelength and text each other quite often, so lately I've been inspired by him and vice versa, especially during his recent trip to Paris.
@SuzukiSora (above)
I think sora is good too! I get some 'menswear merger' inspiration from him, as well as some 90s vibes. I don't necessarily dress like sora but the ideas of slouch and recontextualizing certain clothing are good to note from him.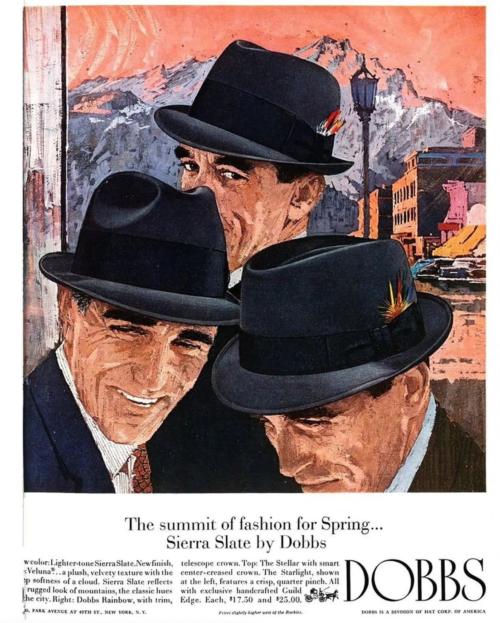 Fei Wang, aka Mr Slowboy, illustrator
@The.Debonairs (above)
This focuses on men's fashion illustration, which is directly relevant to my work. But it works as a digital archive and a library of the apparel arts in America and Britain from the last century.
This account is portraiture driven, from painting to photography, from explicit naked to perfectly suited, from the German impressionist Friedrich Ahlers Hestermann's 'Young Men in the Garden Pavillion' to the self-taught French artist Jacques Emile Blanche's 'Jean Cocteau'. Every artwork showcased is a masterpiece in its category.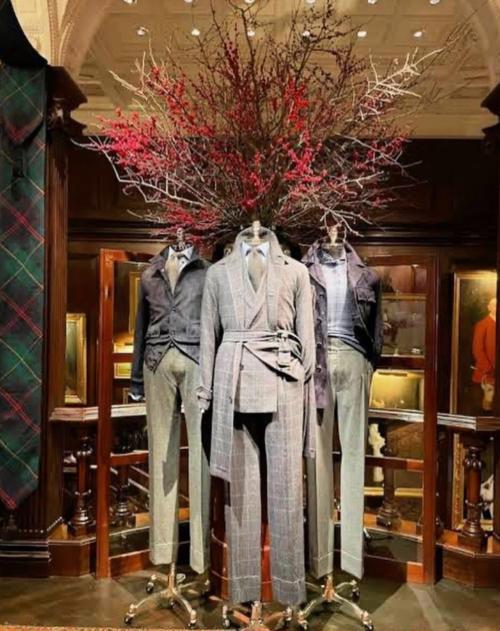 Angel Ramos, 18th Amendment
@vintagelovertr (above)
For all three it's the essence and love of imagery from those eras, which inspires me to create and dress every day. I've always been a huge fan of Americana style from the 80s and 90s.
And vintagelovertr has been a huge inspiration, as seeing how Ralph designed and dressed mannequins has inspired and taught me for years, as if I was an employee myself.
Greg Lellouche, No Man Walks Alone
@HWilberg (above)
A European living in the US Midwest, his style encompasses the best in Americana and European 'heritage' fashion, while staying fresh by playing with silhouettes, ample fits and accents. I love that every piece feels familiar, but the way he combines them is very much his own, without ever getting too weird.
Jon Moy is as OG as it gets from his time at Four Pins and Complex, and even though his writings have become rarer, his finger is still on the pulse. His Instagram story compendiums about what's new, cool and refreshing in men's fashion are simply the best, and super inspiring to me to discover young creators and brands.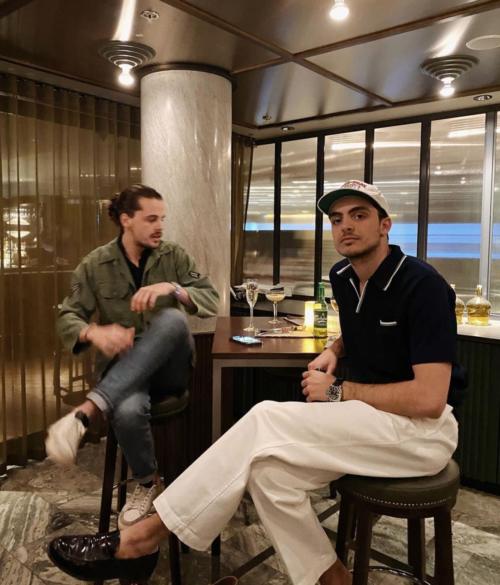 Nathaniel Asseraf, Casatlantic
@NoamAsseraf (above)
Noam is my brother, but also the most grown up and mature 19-year-old I know. I especially like when he wears something like a 1940s denim jacket with beat-up jeans, 2000s Air Force Ones and a vintage basketball cap. I can't pull it off like he does.
Aaron seems to have no limits to his imagination. Something 9.9/10 people would never consider mixing in an outfit looks simple and great on him. A true thrifter basically.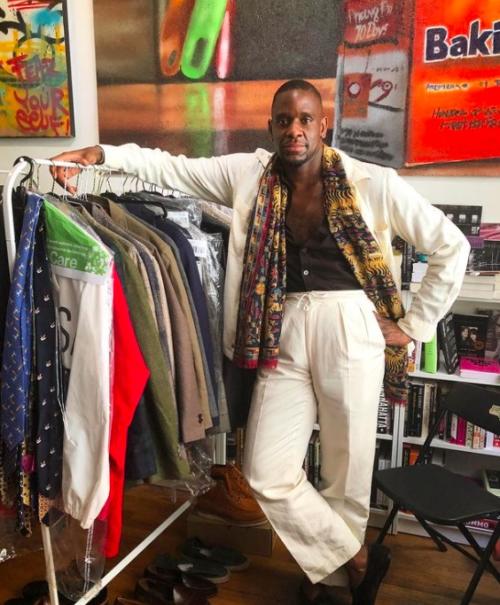 Mark Cho, The Armoury
@stephoncarson (above)
Stephon is my colleague at The Armoury in Tribeca and I really appreciate his style. He has a penchant for fuller fits and exuberant accessories. He is also keen on vintage and pre-owned clothing, helping to run a local monthly market for unwanted garments seeking a new home, which I find very admirable.
Yasunori Kobayakawa is I believe an art director at a ladieswear company in Japan. I think he has a great eye for photography and for clothing. I particularly like his use of colour.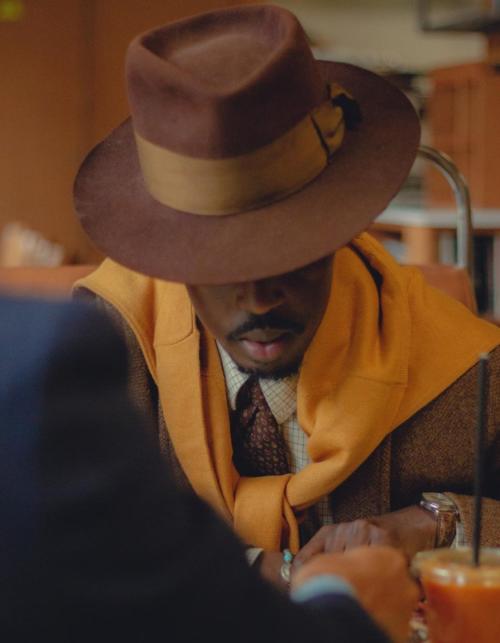 Jamie Ferguson, photographer
A fellow Canadian who mixes a lot of Toronto sports-team gear into his fits, and looks like he has a lot of fun doing so. Big inspiration.
@KevisManzi (above)
Impeccable style. Next level dressing. Colour, pattern, fit, everything. And above all he also clearly enjoys his clothes.
Sean Crowley, Crowley Vintage
@Western.Gifts (above)
I love Western Gifts because they have a unique point of view and a distinctive style that's apart from the rest of the men's vintage scene.
A bright new spark in menswear journalism, with in-depth articles and beautiful photography.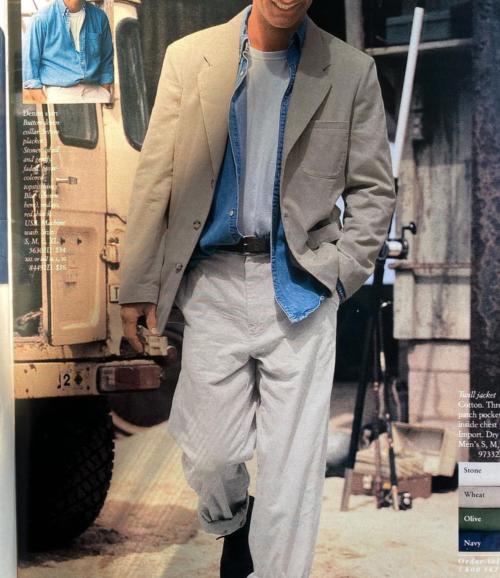 Me (Simon), Permanent Style
@TheSimplicityMan (above)
Men's spin-off of the popular womenswear account @SimplicityCity. The clothes are mostly 80s and 90s, or close to, but more importantly they celebrate a certain easy, simple way of dressing that feels very fresh.
@ImJasonDiamond (below)
A US writer for GQ, the New Yorker and others, Jason's account is wonderful for the imagery he picks up from old magazines, shoots and adverts. There's always something interesting in all of them, no matter how unusual.
I should add that I owe the discovery of both of those accounts to guys in our last pop-up. At least one was Tony Sylvester. So credit to Tony, and hopefully that only illustrates how useful this process can be.