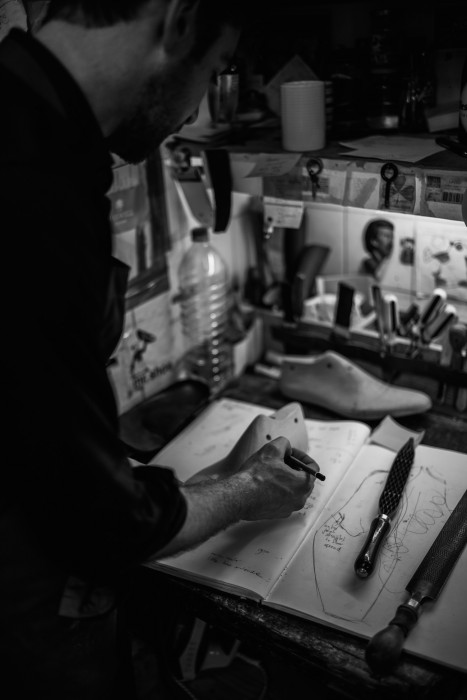 This is Jon Spencer, last maker at Foster & Son, making up the last for my first pair of bespoke shoes from the team.
The black, Oxford whole-cuts will have the classic 'West End' Foster's toe shape, slightly elongated and chiseled at the end – similar but more subtle than the Anthony Cleverley toe that Cleverley's introduced a few years ago. They will also have the merest touch of Foster's fading on the toe.





Last-making is probably my favourite stage of the bespoke shoe process, being far more art than craft. It is a wooden piece of sculpture comprising the shape of the foot on the back and a stylized toe on the front, with a subtle segue in between.
There is no other aspect of menswear where the ideal piece of clothing is so physically shaped to the human form. A basted fitting for a suit is similar, but that is always a fixture of both shape and drape.
The last-making process is also a highly significant one at Foster's, given that it was a job done until recently by the much-revered Terry Moore. By all accounts Jon is doing an excellent job in Terry's absence, however, and he still pops in now and again to see how things are going.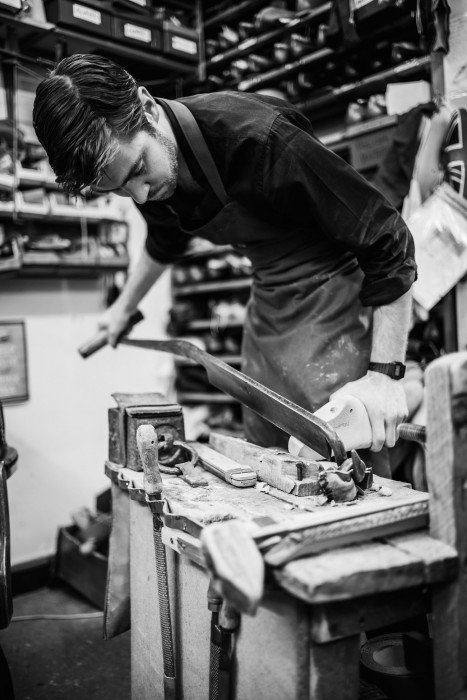 Jon is one of the few lastmakers around that still uses the traditional large, hinged blade (shown above) to cut off the first few slices for the last. I've seen it used in many places – such as the expansive Berluti workrooms in Paris – but most admit it's just for show.
Jon also occasionally cuts from virgin, cuboid blocks of wood, rather than buying larger lasts from Springline and working them down. He says this is because those lasts can sometimes not leave enough room to work with difficult feet. As with many aspects of bespoke, it's not a question of any method being better, but simply which works best for the artisan in question.
We will bear witness to that, of course, as the shoes take shape over the next few months.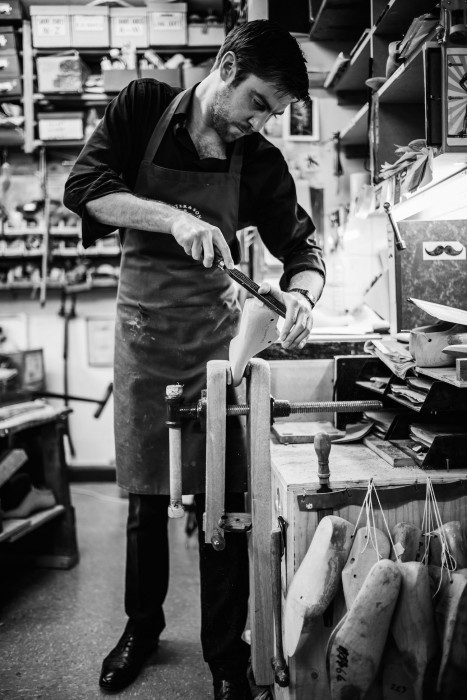 Images: Luke Carby