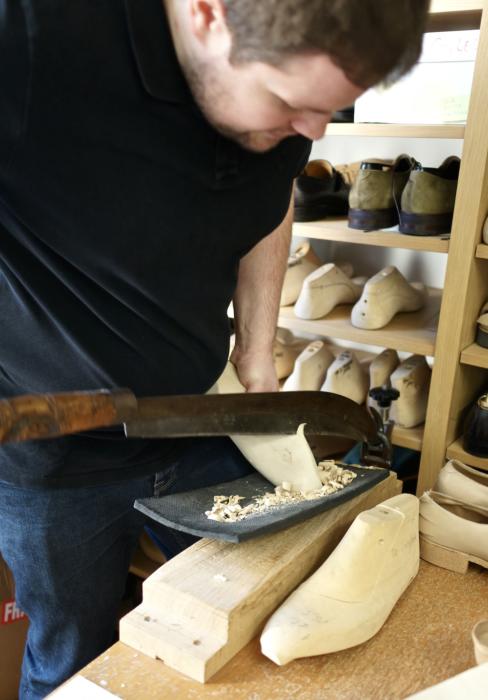 I think there's a good chance that in the next 10 years, a lot of men around the world will come to know bespoke through Berluti. I visited the bespoke shoemaking and tailoring – under the Arnys banner – at the end of last year, and the investment in both was clear.
Arnys bespoke tailoring is now visiting a continuous cycle of the new Berluti stores around the world. And the shoemaking schedule is even more aggressive. There are now three master shoemakers – with the addition of Antony Delos and his team last year – and two of them will be travelling at any one time. Can any other bespoke outfit in the world match that for sheer globetrotting?



The Berluti bespoke operation is on Rue Marbeuf, next door to Cifonelli and opposite the flagship store. Although there is a bespoke salon on the top floor of the store, regular customers ring the bell on the other side of the street and are served in the atelier itself.
That atelier is predictably impressive. A warren of nine rooms stretches around the mansion block, with areas dedicated to cutting, closing, lasting and finishing. Every room contains not just finished bespoke samples, which the customer can draw inspiration from, but watercolours as well. The artistic side to the craft is so much more present than any English – and most Italian – workshops.
The lastmaking is not all done with the old-fashioned knife shown top, beautiful as it is. But it makes a lovely prop. And interestingly, 80% of the shoes made are Goodyear-welted, in stark contrast to the ready-to-wear.