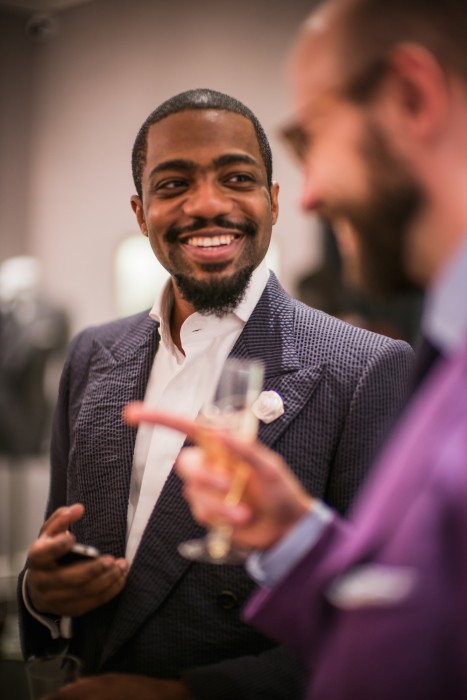 By request, some of the lovely lovely people at the Gaziano & Girling evening last week. Not that many ties around, but some stunning Chittleborough & Morgan tailoring.
Above, Michael Browne in his navy seersucker.


Francis of C&M. Tailoring always looks so great on him. Below, Tony G and me in my purple Liverano. (Navy tie from Hermes.) Then Messrs Hugo Jacomet and James Sherwood.