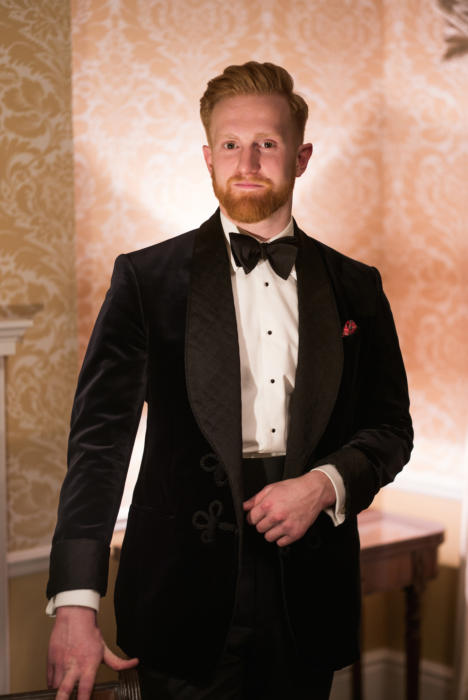 One of the nicest aspects of the Bespoke Tailors Benevolent Association dinner every year is the evening wear.
Although most cutters and tailors aren't actually into clothes and style, they are all wearing something bespoke – so the fit is good – and there are enough with style to make for good people watching.
Here are five that we particularly liked this year.
There was a lot of velvet – on everyone, not just these guys – and others that were interesting were often so because of their cloth, as with Francis and Michael.
1. (above): Matthew Crocker, the military manager at Gieves & Hawkes. Navy velvet with a lovely line to the lapel.
2. (below): William Skinner, of Dege & Skinner. Black velvet with green silk waistcoat. Note the BTBA medal (on the left, as with all non-military medals).

3. Francis Paley of Chittleborough & Morgan (below). The big shoulders and lapels of a Chittleborough & Morgan suit always look very striking on Francis, given his tiny waist.
The cloth is a blue-and-black herringbone from Loro Piana, the silk boutonniere something C&M regularly makes to match its ties or facings.
The double button is something Francis made when the jacket got a little snug (I don't think he'll mind me saying that…), and he now likes as a look. Feels a touch dressier as well.


4. Simon Cundey of Henry Poole.
Double-breasted black velvet with some nice frogging going on. Has also earned his MTBA medal (the old version of the BTBA – it was merged recently).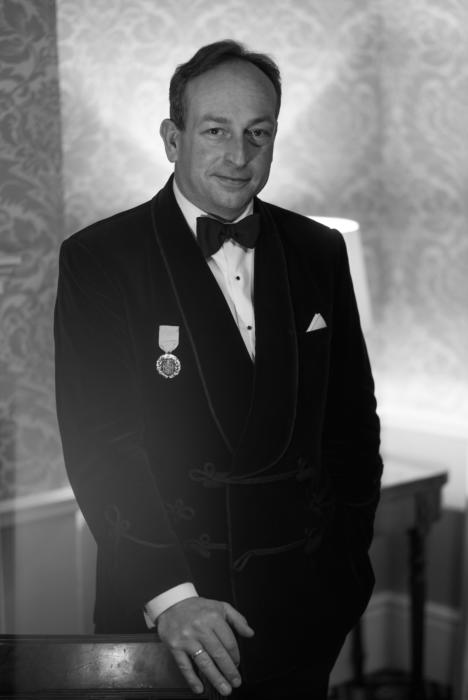 5. And last but by no means least, big bad Michael Browne of Chittleborough & Morgan.
It's a suit in a black wool/cashmere flannel from Yorkshire Textiles.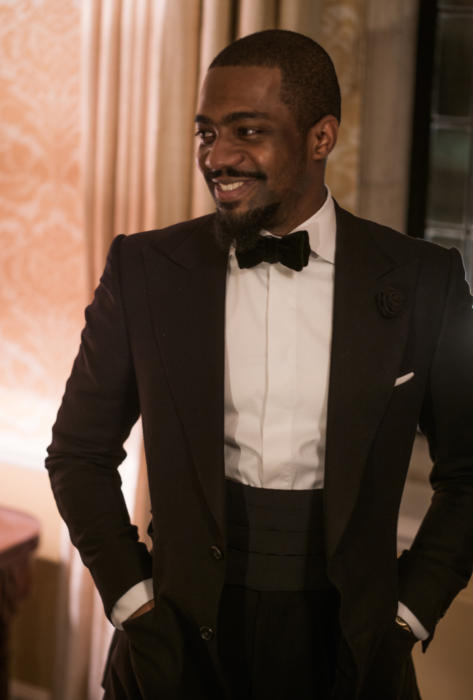 And what was I wearing, I hear you ask? My Timothy Everest brown-velvet jacket (we all got the memo).
Ageing pretty nicely, particularly with Claire of Hawthorne & Heaney's beautiful embroidery on the lapel (gold oak leaves). And a vintage embroidered/lace handkerchief.


By this point in the evening the shoot had got a little silly….