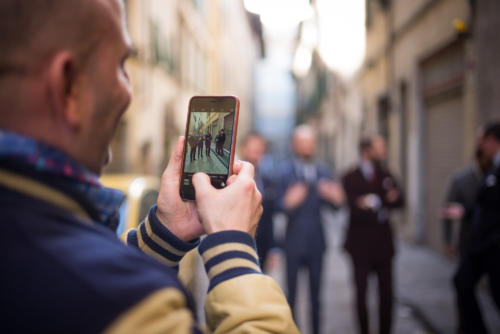 Yes, I know there are 11 in the photo…
During Pitti Uomo back in January, Michael Jondral had the lovely idea of gathering together the 10 men that Rake Japan selected as the most rakish in the world.
We all managed to make it to lunch at Sostanza…but not at once. Mark Cho of The Armoury was only there for the start, and Andreas Weinas of Manolo only at the end.
So there are actually only 9 of the 10 rakish men in the group photo. We also waved in Alan of Brio (fourth from the left) and Fabio Attanasio of the Bespoke Dudes (fifth from the left).
The 9 are, from the left: Ethan Newton (Brycelands), Kelly See (Signet), Seon Hwang (Villa del Corea), Greg Lellouche (No Man Walks Alone), Simon Crompton (Permanent Style), George Wang (Brio), Michael Jondral (Michael Jondral, the store), Gianluca Migliarotti (filmmaker), and Mark Cho (The Armoury).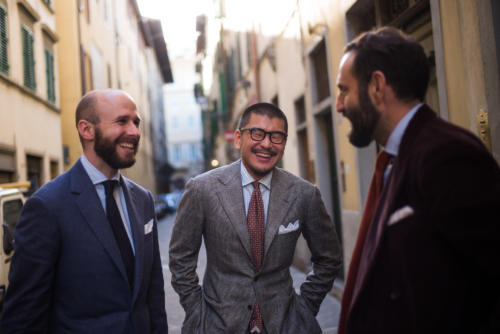 I love this picture of George. It captures his sense of humour.
And we had Mr Philip Carr (Saint Crispin's), taking pictures of the rest of us…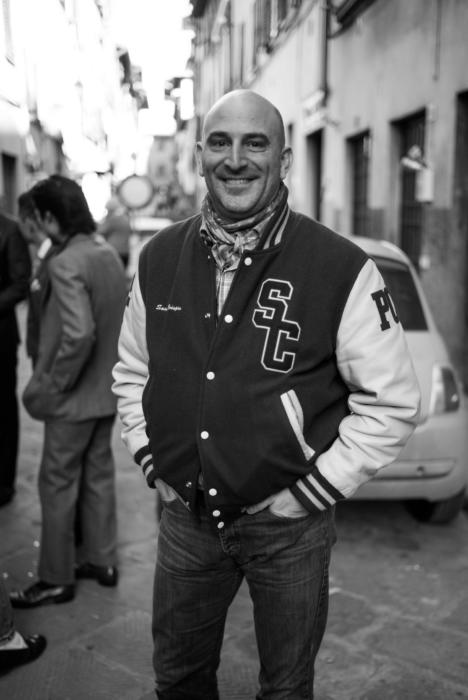 Seon Hwang, moody in the low winter sunlight…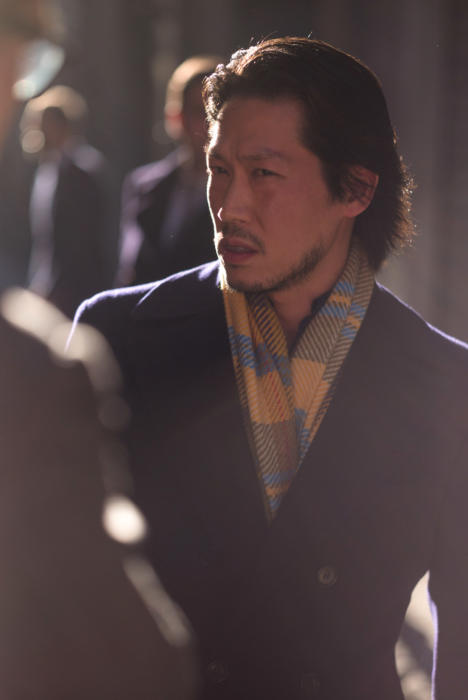 And Andreas, back from his meeting.