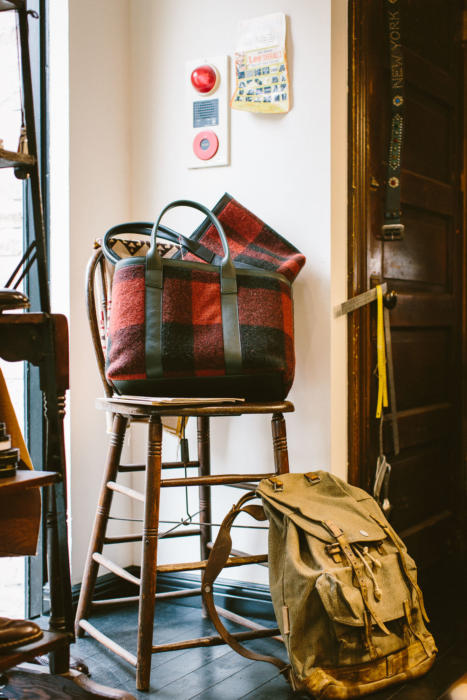 Five bags might seem like a lot – certainly compared to shirts or ties, as featured previously in this series.
But given you'll need some kind of suitcase, plus a day bag, and probably a backpack for cycling, walking or sports, five isn't that many. You probably already own more than that.
This article is therefore more about what options to go for in each of these categories, as well as which brands.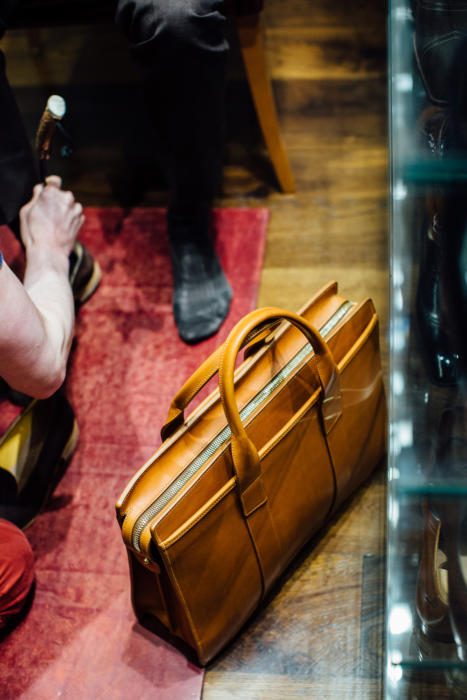 1. The modern work bag
Most people need some kind of bag to take to work, even if it's unlikely to carry any papers – which was the contents that drove most historical designs. A laptop is a similar size, and there'll likely be keys, headphones, maybe even a keep-cup and a water bottle.
The first thing I'd say is that, unfortunately, an attaché case usually looks too old-fashioned. If you wear a suit and tie to work, in certain professions, it can be OK. But most of the time, this beautiful piece of leather work and carpentry is just out of place.
A better smart bag is usually a briefcase – so one with a flap-over top. Dunhill has some lovely examples. But even that is too smart for most guys today, even a version with a bigger flap and two straps, as here from Frank Clegg.
Usually the best option for a modern office is a zip-top bag. Either a hard one like the Clegg zip-top briefcase (above), or a soft one like the Connolly Grip bag or Deck bag (the latter almost a briefcase/tote crossover).
The biggest danger with these soft, zip-top models is that they can be a little small, particularly when carried by a larger guy. Ignore the male impulse to want the case as light as possible, and make sure you get a decent size.
Oh, and another way to avoid that is to have a model in a much rougher, more obviously practical material, like a tin-cloth Filson. I have an old, patched model (shown bottom) which is fantastic, and a good partner to workwear as well as more casual tailoring.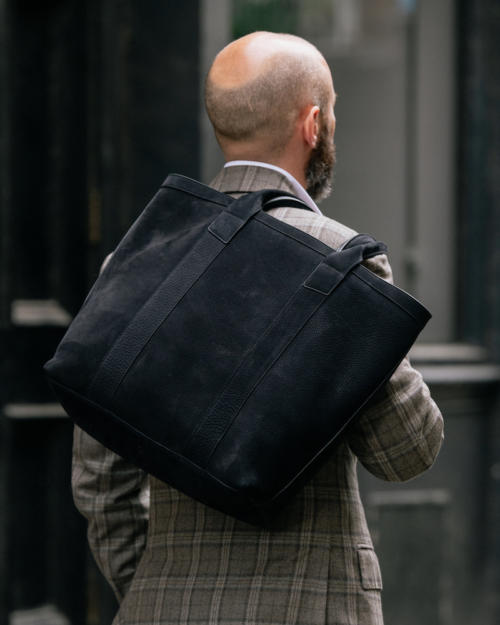 2. The smart tote bag
I don't use a work bag like that much, despite owning a Sac a Depeches from Hermes. It's just too smart.
Instead, my default every day is a leather or suede tote bag. This is more casual, and for me goes as well with a suit as with jeans. It's the most versatile option on this list.
There are still a few guys that see a tote as feminine, but given how ubiquitous they are these days, I find that strange. Particularly something in as rugged a leather as the bullskin nubuck of of the PS x Frank Clegg collaboration we did (above).
The biggest downside of a tote is its lack of structure, which means it's not great for papers, and even a computer if it's particularly soft. But I'm fine carrying my laptop in the bullskin one – I just put it in a little canvas cover to protect it. And there are more structured totes, like the Commuter Tote or Market Tote offered by The Armoury.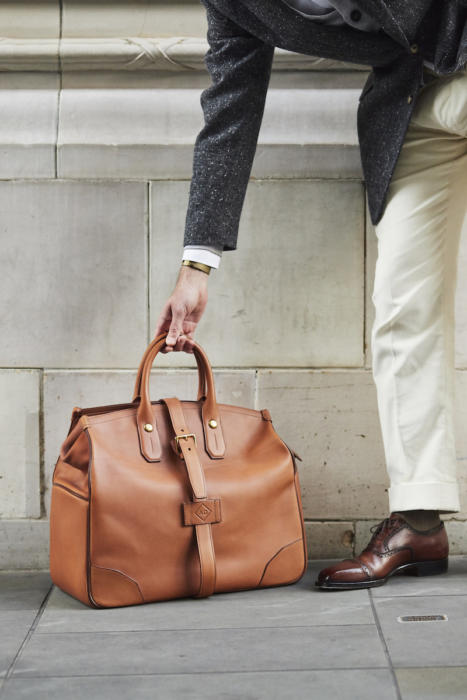 3. The weekender
This might be the category of bag I love most, with my favourite being the Dunhill doctor's-bag style above. It's probably because it's the biggest expanse of nice leather you get to have and to hold.
But it's also the one I use least. I think because when I travel, it's rarely by car, so weight is more of a consideration. And because when I'm carrying a large volume of stuff – eg for a shoot – my larger tote is more convenient.
Still, everyone is likely to have one weekender or duffel bag, and they are lovely. I'd recommend the Bennett Winch ones in canvas or leather, and for something very modern looking, the Troubadour weekender.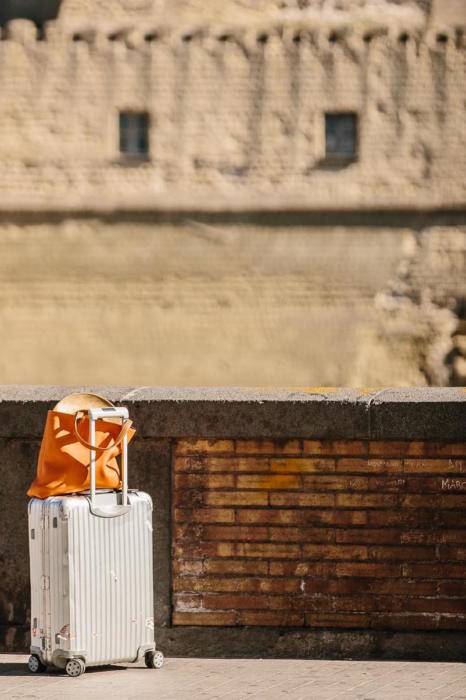 4. The suitcase
Everyone has a suitcase or two. The issue, at least if you have a family like me, is being able to afford good ones when you need a minimum of three to go on a family holiday.
Fortunately, I was given one by Globe-Trotter years ago, and got a Rimowa one (above) a couple of years later on sale. And that was before Rimowa was taken over by LVMH and became much more expensive.
My orange Globe-Trotter aged really nicely, getting scuffed and worn, and even acquiring the odd travel sticker. But in the end it just proved too impractical. It came undone occasionally, and was too hard to roll along. (Sorry Super Hans – I need the earth to carry my luggage for me.)
The Rimowa is so much better. It's more practical inside, stronger, has never had any functional problems, and rolls like a dream. I never notice it, and when you're hot, late, jet-lagged and perhaps hungover, that's what you need.
Given how expensive Rimowa has become, I'm not sure what I'd buy today though.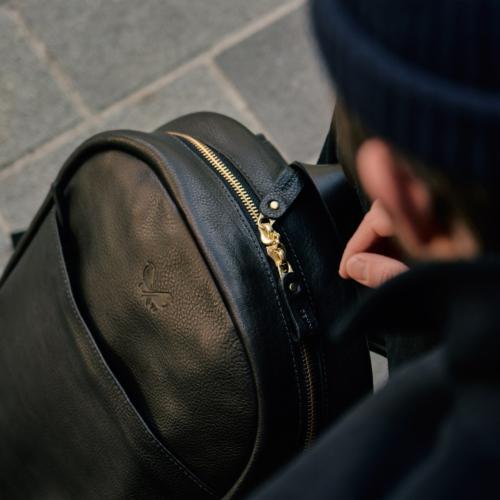 5. The backpack
A backpack should not be worn over a suit, or indeed over any knitwear that's remotely delicate. In time it will destroy both of them.
But I still have a backpack, which I wear for commuting by bike, and there's a family one I use when doing practical things like camping, or going to build dens in the local woods.
The commuting one is leather from Bennett Winch (above), and I'd certainly recommend it. The tumbled leather has a great texture, but it's not that heavy (I've tried their canvas ones as well).
For a more rugged one, I'd probably look to Filson or a multicoloured piece of fun like those from Epperson Mountaineering (below).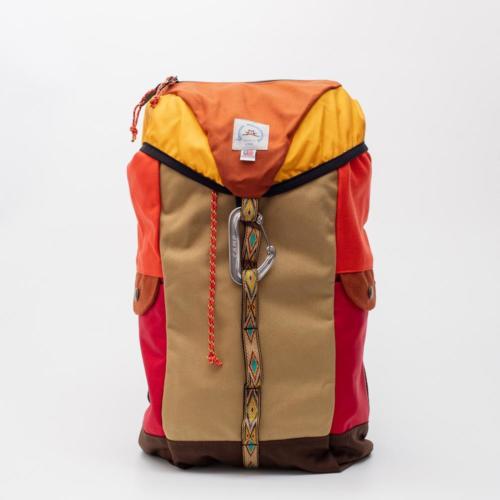 The next five
As you might suspect, I have more than five types of bag, let alone individual bags. Or at least have tried many over the years. Next therefore, are the five I'd get after the ones above.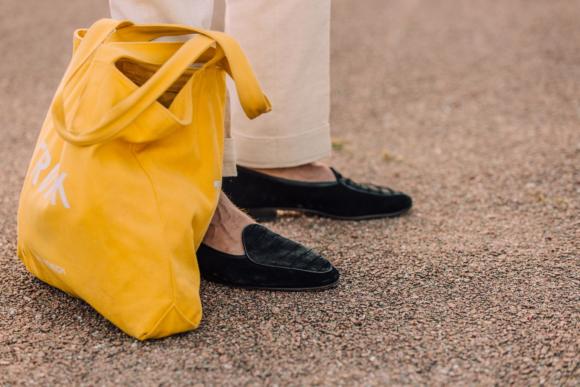 6. The canvas tote
These are great because they are so light and fold up, so you can take them travelling inside a suitcase for example.
They're also a nice way to accessorise, and add colour, much like an umbrella. Such as the yellow Trunk one of mine above. My favourites are from Ichizawa Hanpu, stocked by Trunk in the UK.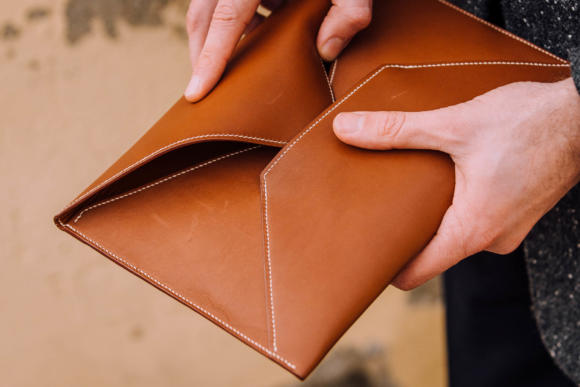 7. The folio
Similar function to the modern work bag, for someone carrying less stuff. As I do this often, I have a couple I love, my favourites being a vintage piece shown here, and the envelope ones I designed with Equus a few years ago (above).
Still, this is quite limiting as regards size, and so probably belongs in the second five, not the first.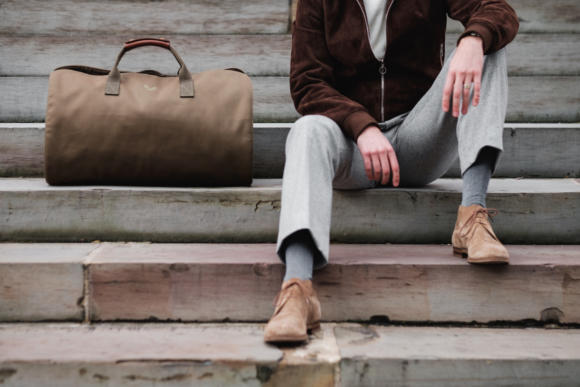 8. The suit carrier
Unsurprisingly, my favourite here is the SC Holdall I designed with Bennett Winch (above), and which features in the new James Bond film. You can even see it in the trailer, as Bond is given a new tux in a bar.
But this also belongs in the second five, as I find when I travel I tend to either wear my jacket, or fold it up inside a large suitcase if I have one with me. See video here on how to do that.
9. The casual briefcase
This is the category for that Filson briefcase mentioned earlier. I do think there's a case for having this as well as a smart one, if you find you like this style of bag a lot more than a tote, for example.
If you prefer totes, I'd say have a couple in different styles – eg a smart one and a more casual version, like a Chamula blanket tote (below) or a Porter Yoshida helmet bag.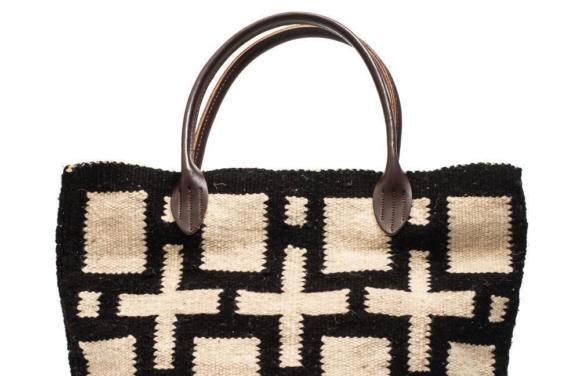 10. The messenger bag
I don't own a messenger bag – I think the last time I did so was at school. But I'm including it here as it is another popular category, and I wanted to say that – for me, personally – it always feels a little teenagery.
Certainly, I don't think it's a good option for guys commuting to work. Because it doesn't look grown up, and because it's killing the shoulder of that jacket it's being worn over. Even a nice shirt will be ground down after a while.
There are many other good brands I'd recommend based on my experience. They include:
We've had some great content over the years on bags. I'd particularly recommend:
All photos are taken from previous PS articles. Most are linked to in the text. If you are unsure about any, please let me know in the comments and I'll specify. Cheers.