Esquire names me one of the 10 most influential of 2016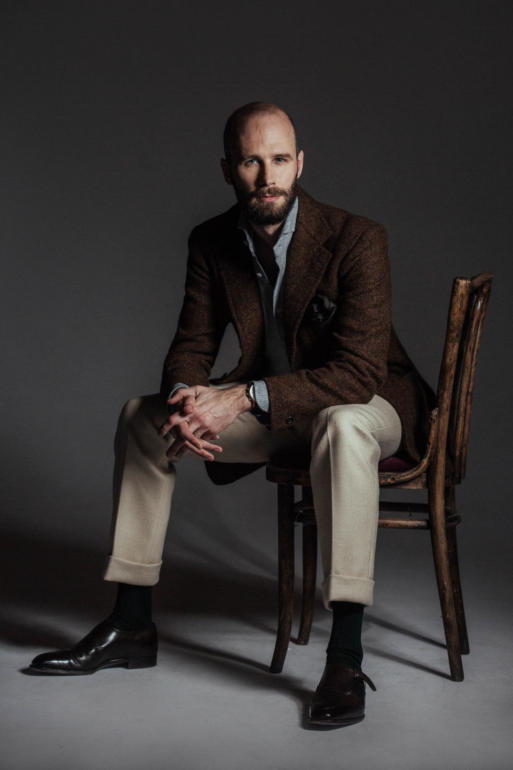 I have been included in a list of the Top 10 most influential men in fashion by Esquire. Which is nice.
You can read the full article and a short interview here.
I dislike the term 'influencer' - frankly if that's how you define yourself, there can't be much else going on.
But being influential as a result of my writing is something I have always wanted to be, and it's been lovely to see that in readers in recent years.
Readers will be familiar with most I am wearing, but to confirm:
Brown Harris tweed jacket from Elia Caliendo
Grey 'Friday Polo' from Permanent Style x Luca Avitabile
Cream Pardessus trousers from Elia Caliendo
Dark-brown monk-strap shoes from Edward Green
Dark-grey silk handkerchief from Tom Ford
Thanks to all at Esquire, and to Garcon Jon for the great shot.