British manufacturing: A talk at Private White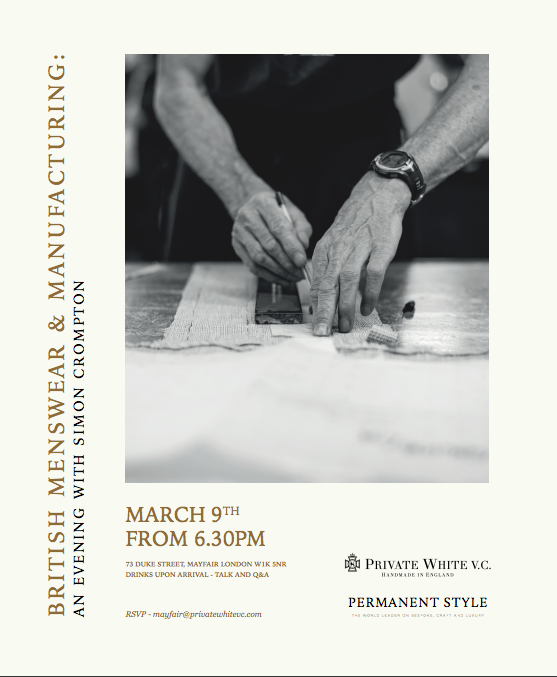 On Thursday this week I will be chairing a talk at the Private White VC store on Duke Street, Mayfair.
Featuring speakers from Edward Green, Inis Meain and Alice Made This alongside Private White, the talk will focus on the state of manufacturing today and what it means for modern British brands.
Do pop along if you're in the area. It starts at 6:30pm.