The next pop-up shop – in Fortnum & Mason!
I'm proud to say that our next pop-up shop will be in Fortnum & Mason department store, over 10 days from July 20th-29th.
Having been on Savile Row the past two occasions, it's great to be moving into a big department store, and we couldn't ask for a better one than Fortnums.
The third floor, where the menswear is, is beautiful - and we will be on the side overlooking Piccadilly, next to the bar!
There will be an opening party on Thursday July 19th, with the shop open just before for anyone that wants to come and browse the products.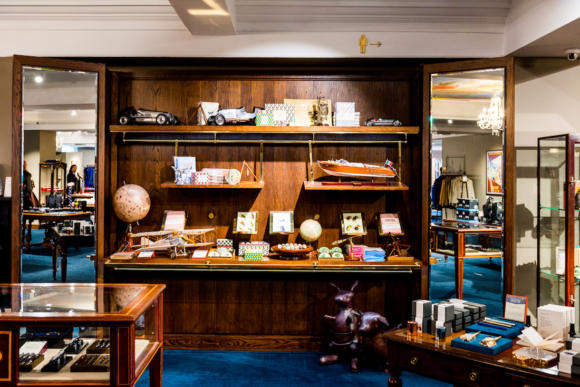 In terms of brands, we have some old favourites and some new faces. They include:
Simpson London
The Merchant Fox
Edward Sexton
Kirk Originals
Luca

Faloni

Shibumi

Firenze (first half only)

Vitale Barberis Canonico & Drapers (second half only)
J.

Girdwood

Permanent Style
Plus some bespoke artisans visiting the space both weekends.
As always, the concept is to give a physical home to some of our favourite brands that you can't otherwise see in London - because they're abroad, or because they're online only. This is your chance to come in and see them, to feel the product and to try your size.
Put the dates in your diary. I'll be there the whole time as well this time, so I look forward to seeing you all!
Simon
[Previous coverage of the pop-up stores available here and here]