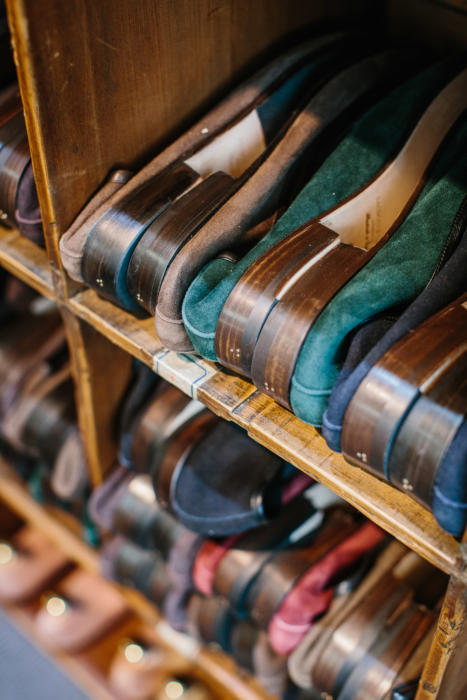 Over the past 10 days I have generally prioritised writing about new brands in our Savile Row pop-up shop.
But there are also new developments at makers you will be familiar with - Baudoin & Lange, Luca Faloni, Begg and the Hanger Project - and having these in the shop gives visitors a unique opportunity to see and try the product in person.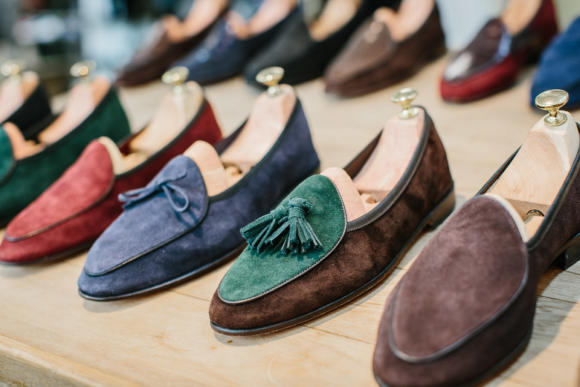 Baudoin & Lange, for example, has introduced three new versions of its Sagan loafer: a tassel, a penny and a bow-tie.
(The name, by the way, is supposed to have French pronunciation, and is therefore Bo-doin and Lornj - the latter to rhyme with 'Ange' (Angel) in French.)
I'm not a massive fan of tassel loafers, as regular readers will know, but if they're going to work anywhere it is in a casual setting like Allan's Sagan's.
The bow-tie versions are more me (seems a touch more practical, less fancy), but my favourite of the three is the penny.
This has a beautiful, sinuous line to it, as the band runs back down the shoe and then curves to the sole. It's one more example of how Allan is elevating the classic Belgian-style loafer, lending it a little more thought and artistry.
That extension of the band also has an interesting practical effect.
As it is calf, where the rest of the shoe is suede, it stabilises the foot, holding the instep in place while the joints and toes are free to move.
If you have particularly wide feet or issues with soft loafers like these, it might be worth opting for the penny on functional grounds as well as aesthetic ones.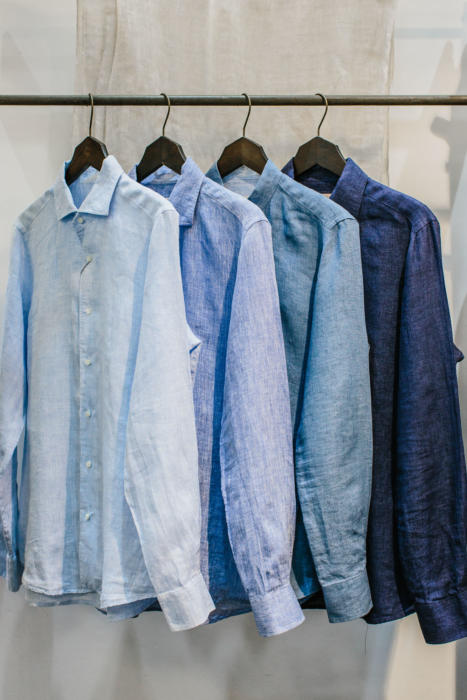 When I wrote about Luca Faloni last year, it was largely to focus on his cashmere knitwear, which remains a great-value staple.
But as the weather warms up, there is more focus on the linen side of his business.
There are three styles of linen shirt: collarless and buttoning all the way down ('versilia'), collarless and half-buttoning ('forte'), and with a paramontura collar ('portofino').
Although I would normally have shirts made bespoke, the paramontura or single-piece collar is very attractive in its casual appearance (it is also known as the 'Loro Piana' collar as the brand used to be well-known for them) and the range of colours is fantastic.
In particular neutrals - white, grey, sand - and the blues - navy, light blue, chambray.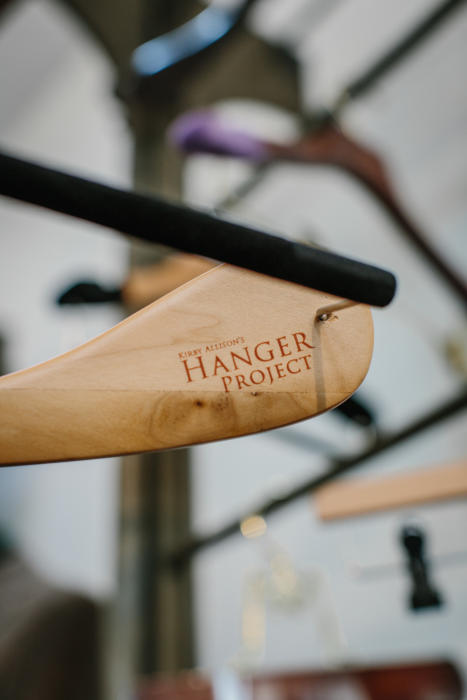 The Hanger Project has its range of both hangers and shoecare products on display in our pop-up shop.
The hangers are largely for display, so that visitors can see the different woods, finishes and styles, and then order online.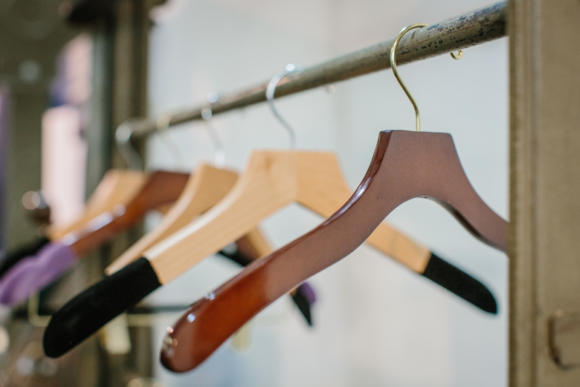 Indeed, this is the focus - highlighting to British visitors that The Hanger Project now has a UK website and warehouse, and can therefore shop these items cheaper and quicker to us than before.
There is, however, stock of the shoecare, including brushes and Saphir polish, in case anyone needs to fill up.
Finally, next to The Hanger Project is Begg & Co, our favourite scarf maker.
We haven't focused on Spring/Summer scarves so much here (particularly given the weather) but rather picked out a few of my favourites: the washed kishorns, the wispys in all their various hues, and the nuance style of multi-coloured scarf Begg is particularly known for.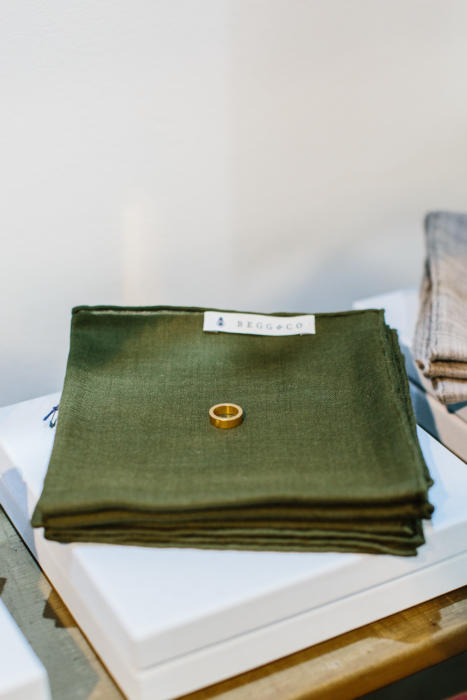 Readers will also recognise the small square scarf I designed with Begg, and our brass scarf rings.
Details at all those links!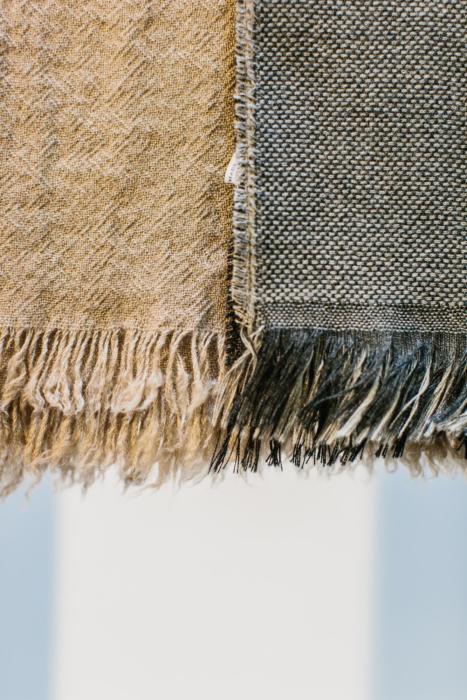 Photography: Jamie Ferguson @jkf_man