Dunhill leather and knitwear: Taste, style and fashion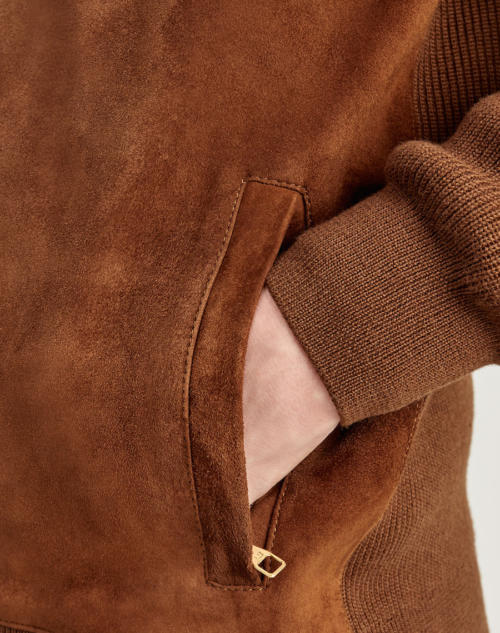 I've always had a particular fondness for Dunhill, ever since I visited the leather workshops in Walthamstow years ago for my book 'Best of British'.
They've also made several of my most lovely things, such as my vintage box, canvas doctor's bag and alligator glasses case.
I was pleased, therefore, to see that the collections seem to be settling in a good place. This has been the direction for a while, but the range has got a little more interesting under new creative director Mark Weston (and crucially these days, with support from a new CEO).
Dunhill always had a smattering of nice knitwear, outerwear and leather accessories. But the offering was never that broad, or consistent over the years.
Now, it seems, there is something for everyone – from the conservative to the experimental.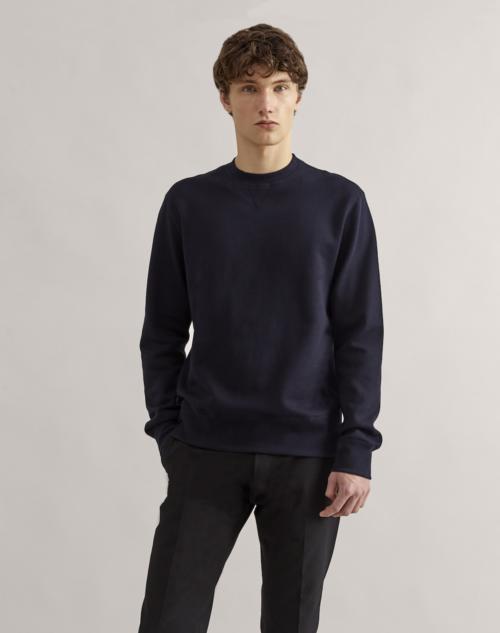 Take an example. The knitwear this season includes three navy pieces that span this range.
First is a cotton crewneck sweatshirt (above) that I featured in 2017 as one of my favourite pieces of the season, and is still available.
It is in a beautiful summer-weight cotton, with deep ribbed cuffs and hem. A really elevated version of the sweatshirt - but so subtle that it's likely to go unnoticed by all but the wearer.
Second is something more unusual. A shawl-collar cardigan in a deep rib (below), with horn buttons (rather than the normal leather footballs) and slimmer, more jacket-like cut.
Again, nothing extraordinary - but there are some interesting, deliberate and modern design choices there that make it stand out.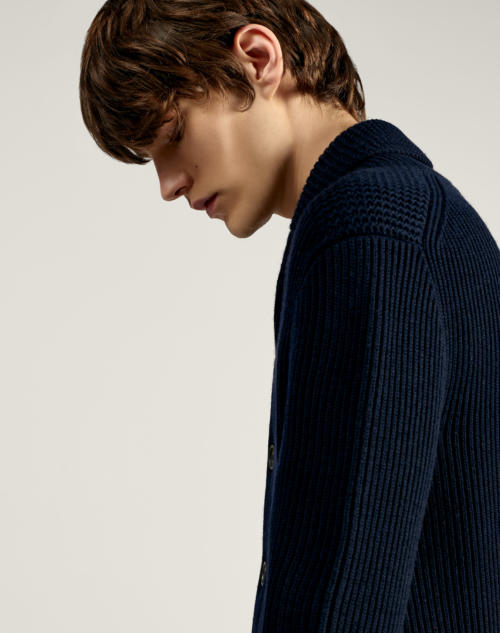 And third, a piece that verges on fashion. A half-zip sweater with a drop shoulder and oversized neck and zipper (below).
The pictures don't necessarily show these aspects of the garments very well, but that neck is significantly and noticeably bigger than a regular knit. On me it pushes up at the chin. And the zip is wide, with a large puller in a mix of brass and silver.
(These details are also not the kind of things you can get much of a sense of online - or, often in the store until you pick it up and try it.)
I'm not sure whether I like it. When undone, it flops down around the shoulders; but it looks great under a coat.
Either way, I find it interesting. It's not a fashion piece with a message scrawled across it, but it's definitely stylized. And it's very well made – in a luxurious chunky merino.
This last category is reminiscent of the Classic Collection at Connolly: simple colours, great materials and top makers, but more experimental designs.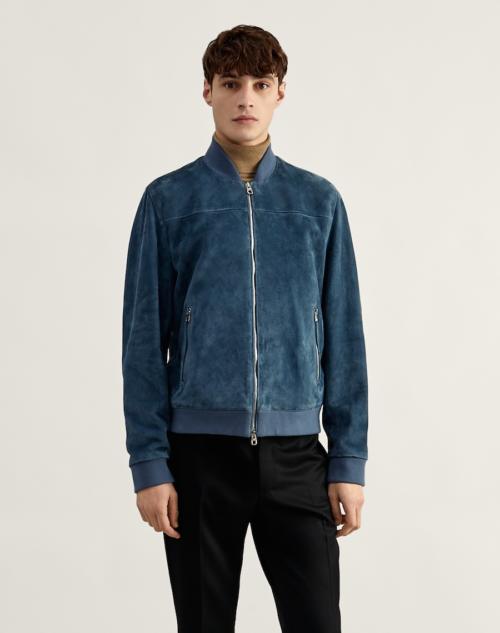 There are similar ranges elsewhere. The leather outerwear at Dunhill is always top-notch as regards quality, but there is also a range of pieces now.
There are navy suede and shearling bomber jackets, for example, which are just simply conceived and thoughtfully executed.
The shearling 'track jacket' (below) is interesting for making lamb shearling look like a piece of sportswear, but it's a question of texture more than anything else.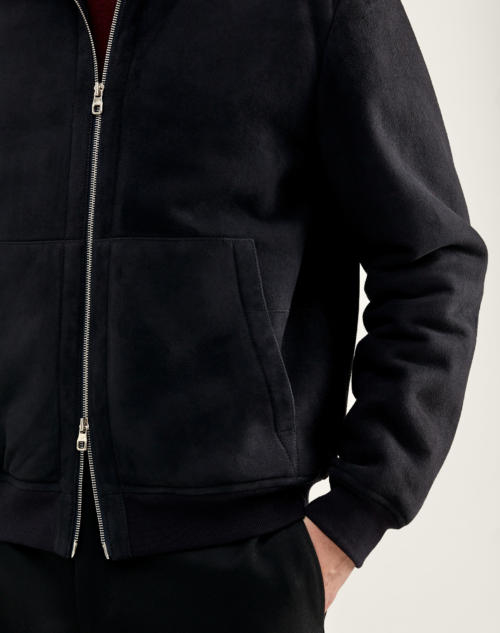 Then there are more striking pieces, like a deep-red horsehide jacket or (in the summer collection) a pale-pink suede western jacket. Some of these I would wear, some I wouldn't.
And then there are crazy catwalk pieces. In the Bourdon House store I tried on a 'racing smock' in burgundy leather - basically a square shape with a funnel neck and a zip running up one side.
I would never wear it. But part of me wishes I was the kind of person that would. The leather was stunning.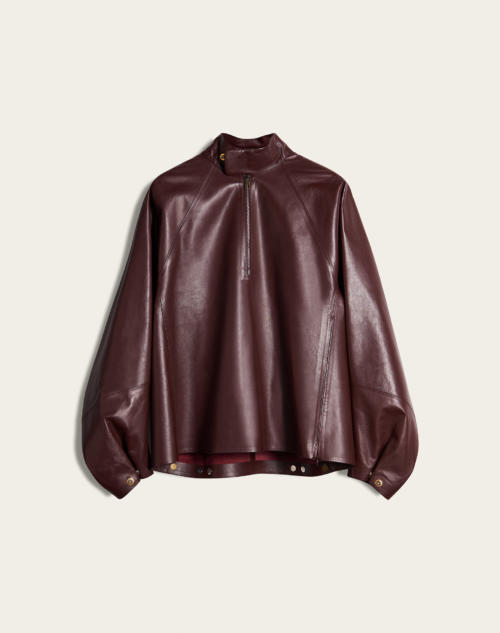 This range of design is more unusual than you might think.
I find brands like Zegna tend to have very safe pieces, and then wacky ones under Couture, but nothing in between.
And brands like Berluti or Hermes have a lot of these in-between pieces - but they are small collections and very seasonal, so there are no staples you can reliably get from one season to the next.
Dunhill seems to be doing all of this. And while it's certainly expensive, the quality is peerless and yet below the prices of Zegna, Cucinelli or Tom Ford.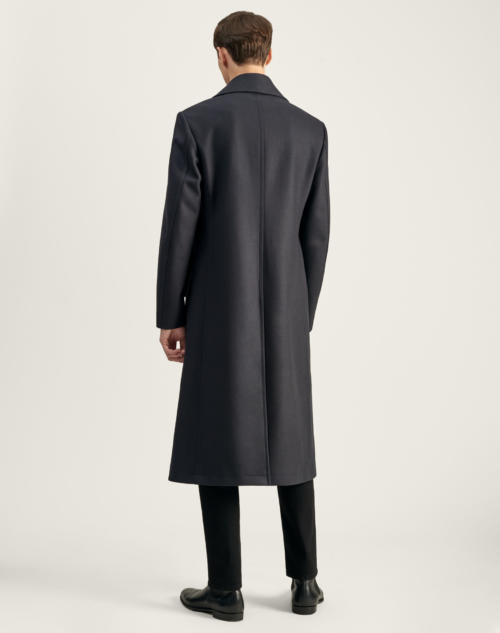 I know some readers will find it hard to understand coverage of these brands alongside the small, artisanal manufacturers we more regularly feature.
But I do think that not being interested in them is not to be excited by good design in general.
Even if you don't want to spend a greater proportion of your money on design, you might well find the ideas interesting. Certainly the people behind our smaller brands do – from Drake's to Saman Amel.
(For a direct comparison, also see my comments on Dunhill leather jackets compared to online MTO company Sapayol here.)