Wythe, Bally, P Johnson: A/W 2023 highlights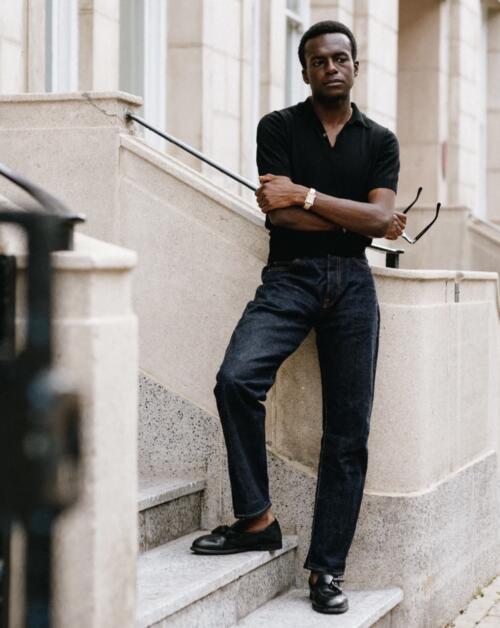 Some old, some new in this year's round-up of Autumn/Winter products. These articles are a nice way to mention brands on the edge of our radar (Bally) as well as to discuss new releases from favourites that wouldn't otherwise get a full article (eg jeans at Bryceland's).
They're also a nice way to revisit brands we haven't discussed for a while, such as P Johnson. Sometimes it feels like brands only get one opportunity to be covered on PS, but everyone evolves and adapts over time, especially relatively young brands.
If anyone has any detailed questions about the products, including points like sizing, please do ask in the comments.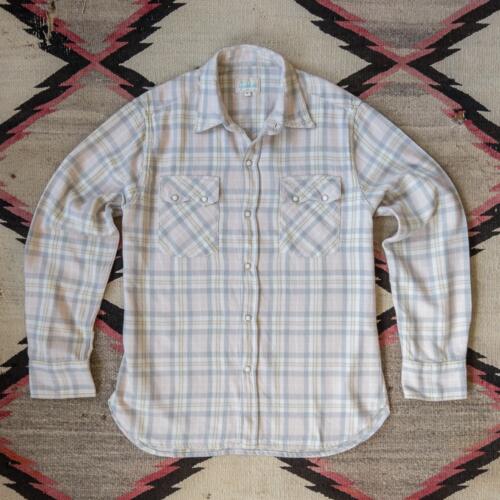 1 Wythe washed-flannel shirt, also at No Man Walks Alone
£159
Wythe just opened their first store, and we visited last week when we were in New York. Although still unfinished, founder Peter Middleton's Americana-driven vision was very clear, with Navajo blankets on the walls and a pair of old cowboy boots hanging on the door. In fact it makes you wonder why there aren't other American brands competing with RRL for this space, given how relevant the casual-but-collared vibe is.
The clothes are often a little softer and lighter than similar pieces from Japanese brands we cover, or the likes of Bryceland's. But that's deliberate and the prices are rather lower - with this flannel £159 compared to over £200 at many of those brands.
There's also a really lovely eye for colour, most obviously in the shirts like the pink/grey above. It's surprisingly rare to see these flannels in colour combinations that feel both attractive and flattering, but the Wythe range really nails it. You feel Peter's experience on fabric development at Ralph Lauren perhaps coming through, also on unusual but great colours like this lovely faded-green sweatshirt.
I mention No Man Walks Alone because they've stocked Wythe for a while, and recently set up an EU store that is easier for those in continental Europe to purchase from.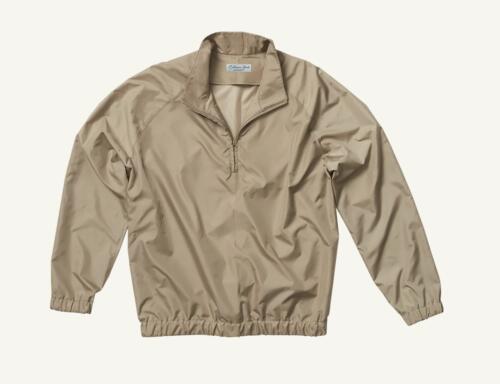 2 P Johnson quarter-zip rain top
£315
P Johnson closed their larger London store a while ago, but they have a neat little showroom in Fitzrovia on Percy Street, which is by appointment only. It's worth a look, both because the casual side has expanded since we covered them six years ago, and because some of the tailoring has changed - more relaxed, less standard Italian, perhaps more P Johnson.
As with Wythe, this is not the quality of a Connolly or a Private White, but the prices reflect that and there are some really nicely designed pieces. My favourite is the quarter-zip pictured above, which has a pleasingly tight waist and big body. It's simple but flattering.
The shiny synthetic they have as the default isn't to my taste, but there are matte options and a possibility to make to order with Loro Piana Storm System (both at higher prices). In fact it's worth noting that everything in London apart from shirts, knits and shoes is MTO. That means you have to wait four weeks, but it also means you can pick your body and sleeve length, as well as the material.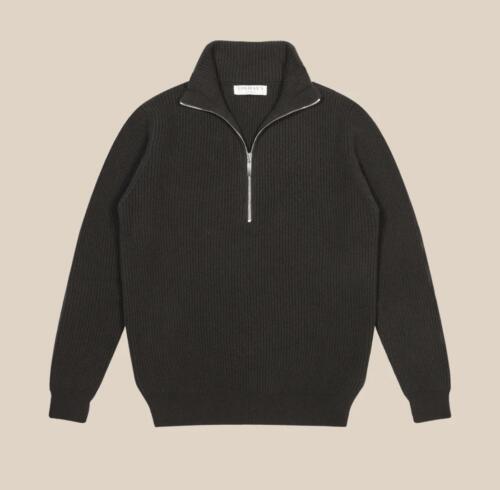 3 Colhay's cashmere alpine quarter-zip
£595
Speaking of quarter zips, one of Colhay's three new designs this Autumn is the only quarter-zip knit I think I would wear. I've always had a prejudice against them, I think because I see so many guys wear them poorly, with a stiff dress shirt for example. Something without the hardware seems more elegant.
But this version has a higher collar, more akin to a rollneck, and a deeper zip, reaching to the middle of the chest. It makes a feature of it and, like a deep V-neck, looks more flattering. In a really nice, heavy cashmere rib, it feels sporty and you can see the reference to old skiing knits. As ever, I also like the Colhay's deep, muddy colours, such as the olive green pictured.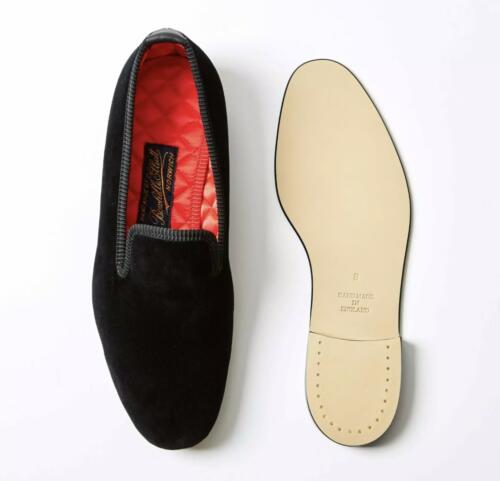 4 Bowhill & Elliot velvet slippers
£295
I've liked the idea of smart slippers with more casual things like jeans for a while - which I'm sure won't surprise people; it's hardly new. But most of the time the combinations weren't for me, whether it was the embroidered initials, the bright patterns or the Grecian style. So I thought I'd try something plainer, like this simple black velvet from Bowhill & Elliot.
They've worked out well - I went for the Albert-style slipper with a red lining and Venetian rounded tongue (rather than the standard square one above). They have to be made to order, but much of the Bowhill range works like that anyway. Nice with some dark denim and a simple T-shirt or shirt.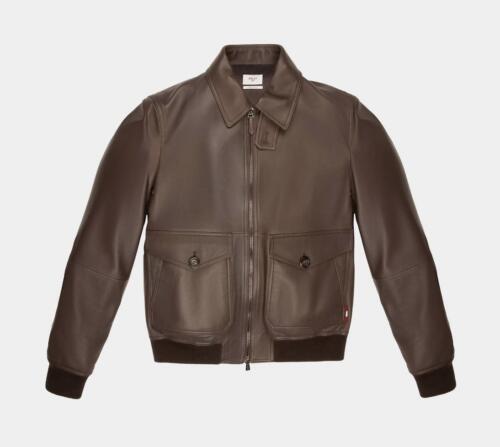 £1500
Bally isn't a designer brand that gets talked about much, but they have an interesting mix of classic styles and more fashion ones, and are pretty good value. The leather jacket here, for instance, is made in a really lovely calfskin, a modern rather than classic or fashion-y cut, and is £1500.
The range includes plenty of logoed hoodies and T-shirts, plus some pieces that are probably too showy for most readers - like a full-length green-leather trench. But there are also clothes that sit in between, such as a plain leather bomber in an exaggerated fit, or a boldly striped knit. And the quality is consistent. If you like the idea of exploring different styles but find most fashion brands off-putting, Bally is worth a look.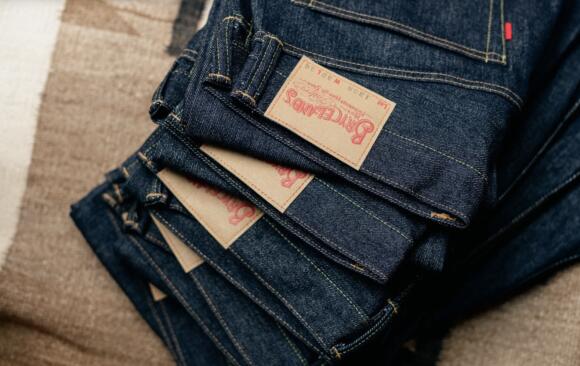 £269
Bryceland's recently brought out an indigo denim in the cut of the black jeans I have, the 933. It's a really lovely fit: mid-rise verging on high, generous in the thigh and seat so it fits a lot of guys, and then tapered in the lower leg.
The new ones, the 133s, are made in a left-hand twill rather than the more standard right-hand used on denim, which is a touch smoother (though not something you'd likely notice unless it was pointed out). As is always the case with fabrics, the weave only tells you so much, and it remains the case that most left-hand twills are softer and more mainstream - just not these.
The denim is also more stable and shrinks less, so I ended up with a size 31 compared to the 32 I had taken in the black 933.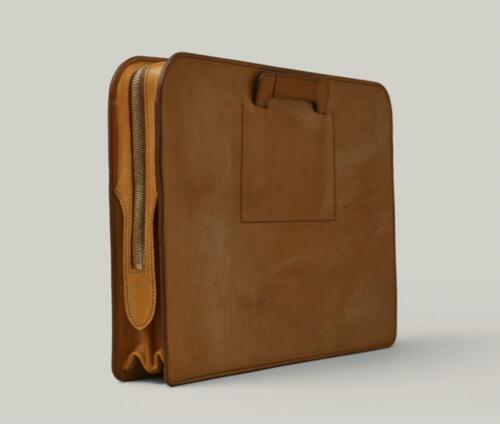 7 Canons slide-handle portfolio
£1700
I visited the lovely team at Canons bespoke shoes last month and will be covering them (like Wythe) in more detail soon. For now in this format, I just wanted to mention their leather goods, which are perfectly made - as in, exactly what you should expect from English top-end product: hand-sewn, bridle leather, oak-bark tanned, with solid-brass hardware.
A lot of the English shoemakers used to offer similar top-end leather goods, but since the Tanner Krolle factory closed down, there's less of it about. Dunhill also does less at its Walthamstow factory, and the new Swaine products are nice but not hand-sewn.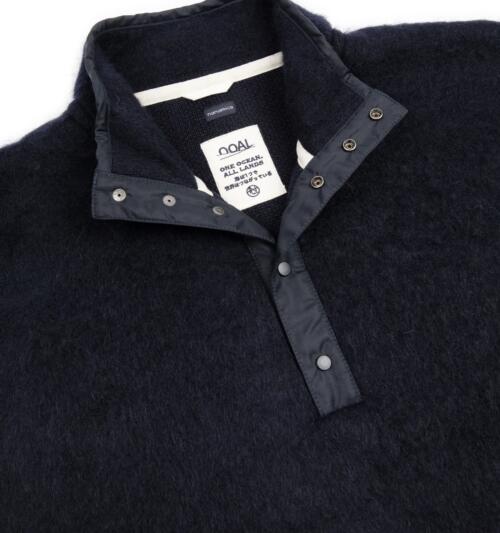 £445
Although I don't wear them much (the closest thing I have is a big Real McCoy's one that's more coat than fleece) I understand why fleeces are so popular for guys at the weekend. Halfway between a sweater and a jacket, they feel practical yet as soft and cosy as a knit.
I can also imagine Permanent Style readers not wanting the same Patagonia as everyone else, and perhaps something without the branding. This Nanamica model, currently at Trunk, is nice in that regard: dark menswear navy or subtle beige, in a mohair/wool/nylon mix that is practical and soft, but benefits from not having all the nylon of most fleeces.
Below, the Wythe store in New York