Behind the scenes: The design work at Ralph Lauren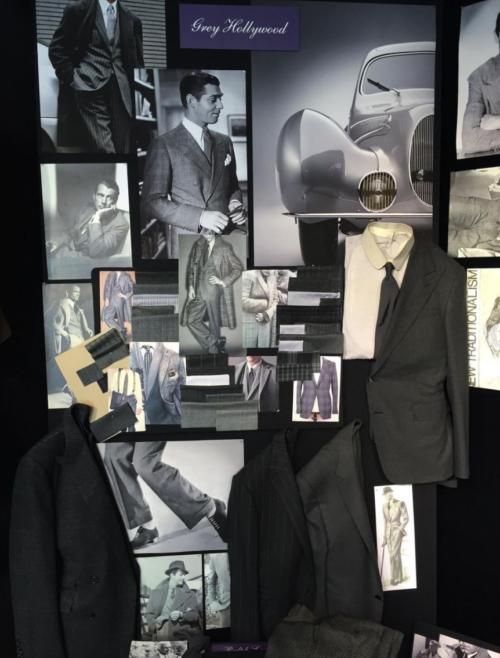 I don't think consumers value design that much any more. They concentrate on price and (more justifiable) quality, but design often gets swamped by hype. What is fashionable rather than what's well-designed.
A large part of the reason is that good design is hard to quantify. You can't put a number on it, or make a straight comparison with a similar product. It's aesthetics, a matter of judgment.
One way to quantify design is the amount of time, and therefore money, a brand invests in it. And the menswear brand that does that more than any other is Ralph Lauren.
Unfortunately, they don't talk about it. Over the years, I've been repeatedly frustrated by the lack of product and design information Ralph Lauren supplies - to either customers or journalists. To the extent that, when I covered a hand-knit cardigan back in 2017, it took a member of the design team to anonymously comment on the article, for us to understand quite how much work went into it.
In order to try and correct this in my small way, I spoke to three ex-Ralph Lauren designers recently, to get their inside view on the product development process. They were Sean Crowley, Fred Castleberry and Peter Middleton.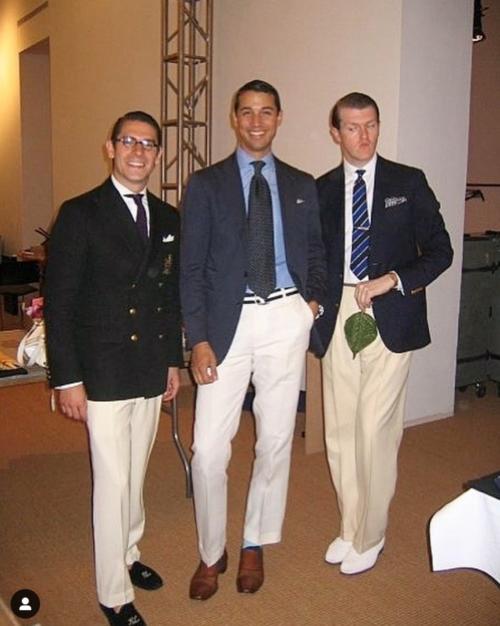 "Ralph Lauren is a design-driven company, and it might be the last one standing," says Sean, who worked at RL for 11 years and now runs his own vintage store in New York, Crowley Vintage.
"Certainly on the evidence of the companies I worked for after Ralph, and friends that work elsewhere. Usually they have a block for their suits, shirts etc, and the decision each season is just, what colours shall we do it in? Last time it was navy, green and yellow. The navy sold best, so this year let's try navy, brown and cream."
These companies are often described as 'merchant-driven' rather than design-driven. As in, it's the merchandising and commercial side of the business that controls the decision-making.
"At one subsequent employer I was the head of design, and every time I asked to make a tiny change - to try a different material that would add just 5c to the product cost - I was told no. Eventually I told them there was no point having a designer at all."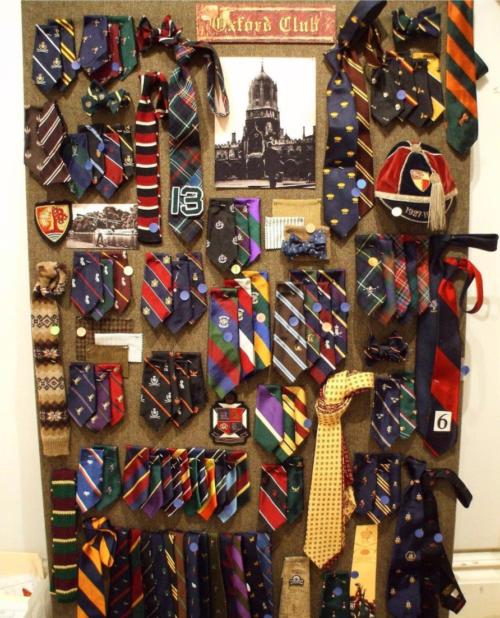 "The reason it's easy to be design-driven at Ralph Lauren is that it all starts with concepts," says Fred Castleberry, who ran conceptual design at Rugby, before it closed down, and now runs his own brand F.E. Castleberry.
"It sounds silly, but you actually were asking yourself every season, 'where does the Ralph Lauren story go here?' What's the next room you walk into?'"
The concept was important, because it meant many of the design and product decisions were already made before the merchandising team got involved.
"I would spend weeks researching, buying vintage, drafting ideas, and then we would mock up a room for Ralph to approve," says Fred. "He always wanted it to be set out like a store, so he could see how the customer would experience it."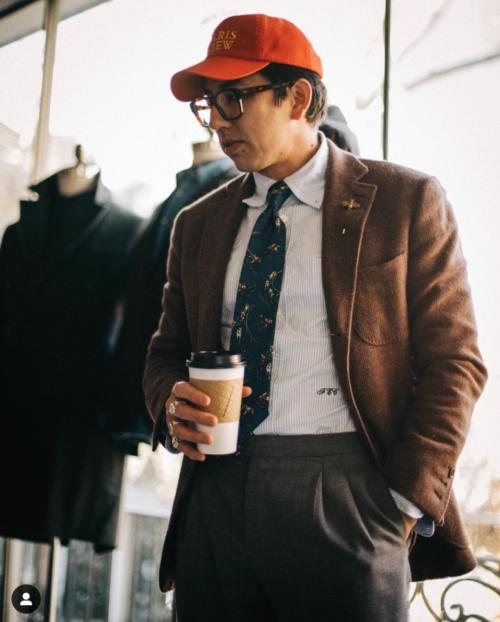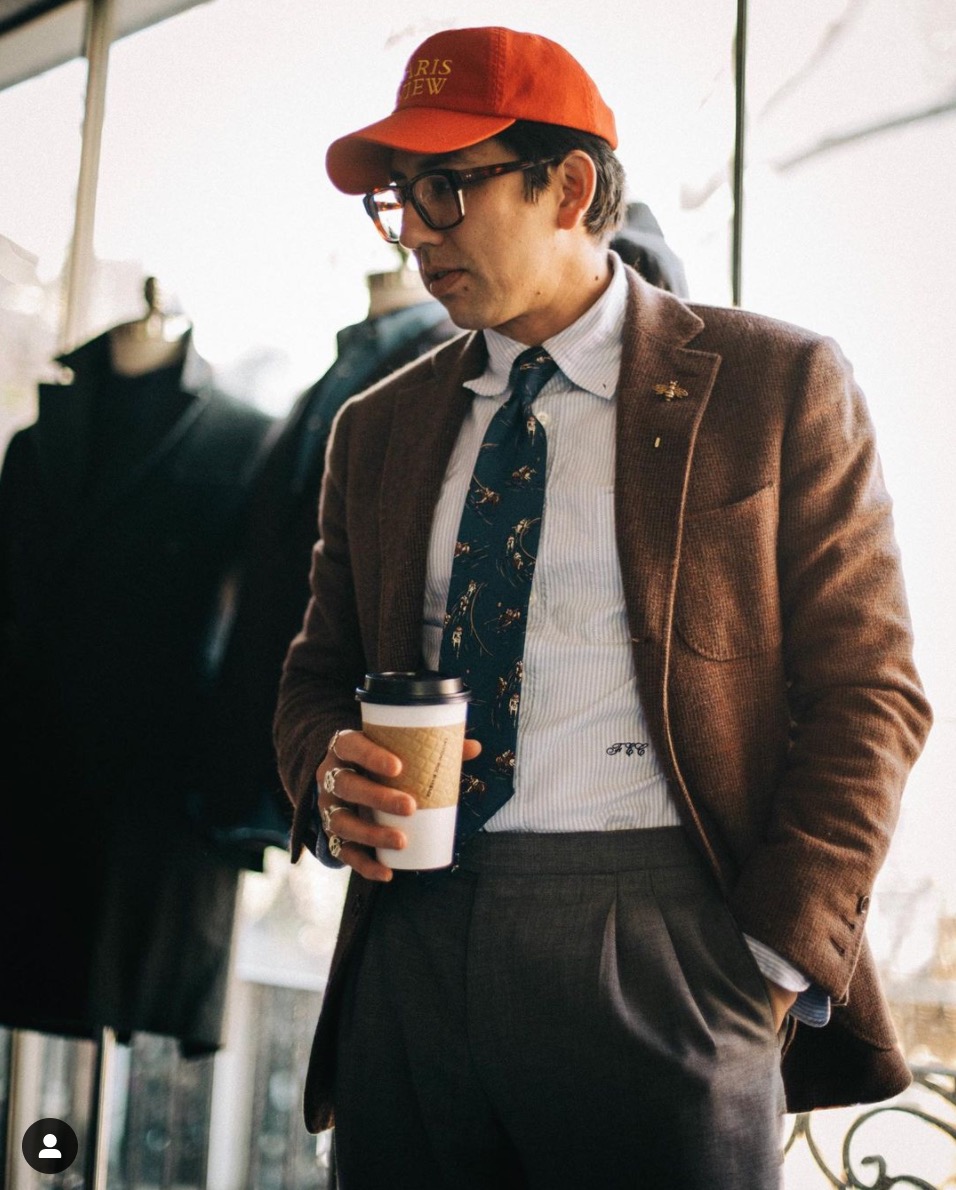 Once Ralph gave his approval, the concept team would present to all the heads of design - one for knitwear, one for tailoring, one for leather goods etc. They would spend a few weeks fleshing out the ideas, before merchandising joined in.
"There was always a tension there with merchandising, and a necessary one," says Fred. "If it wasn't for them, the designers would just go wild."
But because the designs were largely in place already, the role was to control costs, or perhaps the volumes of more expensive items.
"If we had seven really complex, eye-grabbing pieces, that might be whittled down to five," says Fred. "And maybe there would be fewer of them, used in the front of the stores rather than lots of stock. But the design concept would hang around them."
Personally, it's often these more unusual pieces that I buy from RL - a suede trench coat or a hand-knitted ranch cardigan - because I can feel the design work more.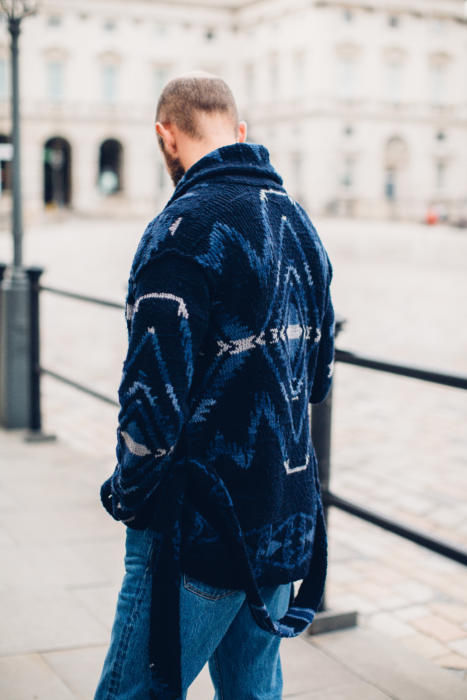 The detail on these designs would be a combination of vintage research and then innovation with the makers.
"For example, after visiting a dozen vintage dealers, we might find this old cardigan with a knit pattern that we'd never seen before," says Fred. "We'd work it into the concept, and then when the knitwear designer became involved, we'd talk to the factory together, to see if they could reproduce it."
The problem with old knitwear is that it tends to be both heavy and coarse. Both knitting and spinning have come on a long way.
"So the interesting thing was trying to recreate that hand feel, without the same weight or roughness," says Fred. "For example, you might use a linen/cotton yarn, because the linen would give it the crispiness, and cotton would add a little more weight than wool. That would also produce more of a Summer knit."
The more I work in menswear, the more I appreciate work like this that goes into materials. People like Stoffa or Anglo-Italian who develop their own, rather than just offering their customers the same books as everyone else.
And even among mills, ones like Loro Piana that innovate with their materials as well as producing tasteful designs. Unlike some merchants that are basically just holding rooms for other peoples' cloth.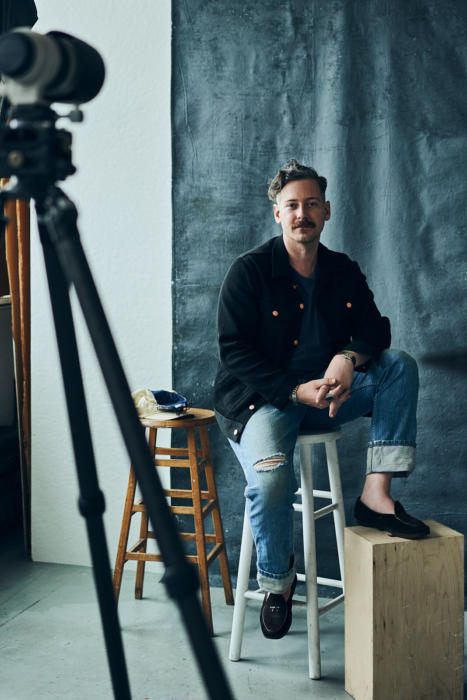 Peter Middleton worked on the textiles team for Ralph Lauren Runway - the women's equivalent of Purple Label - before setting up his own brand, Wythe. "The amazing thing about the range at Ralph is that almost every single fabric you see in the store, no matter what sub-label, is a custom fabric.
"When we saw the mills, we'd always look through their seasonal collections, but never pick anything. Sometimes you'd even have to push back a bit, if they kept saying 'we have this new finish, it's been very popular'. You'd have to remind them that that's not what we're after. Nothing standard is going to go into the collection."
I've been tempted several times to have a MTM suit from Ralph Lauren, just based on the materials. They've always done particularly nice open-weave Summer jacketings in brown and straw that you can't find anywhere else.
Peter is the same. "Those Purple Label suits start around five grand, which is really expensive for a suit. You can get bespoke for less. But the kicker is the fabrics - you won't find them elsewhere. And that's where a lot of the value is, because so much work has gone into them."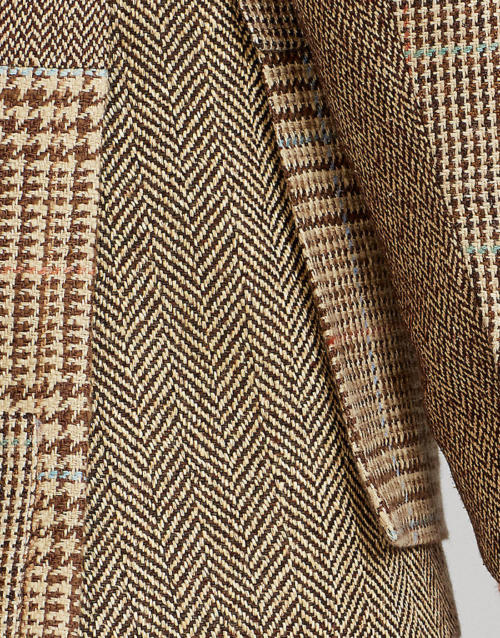 When a company is that particular about cloth and product, it has to be design-driven. It's impossible to be the other way around.
"I remember someone once said to Ralph, 'these other designers are doing X, which is interesting'. And he looked at them like, 'why on earth would I care what other brands are doing?'," says Peter.
"He just works with the same themes he loves and always has - Safari, Southwest, English countryside, blue and white - but every time there's something new he's excited about.
"At that big meeting of the design specialists, there might be a thousand ideas on the table, but he'll focus on a particular leather colour. He'll say that shade of leather is fantastic with the brown and cream here, and we've never done that combination'; or 'we normally do that leather with sliver hardware, but with these knits it would look great with brass. That's so interesting."
Personally, I love hearing behind-the-scenes stories like this about the design process. About why I walk into a newly dressed room in the Bond Street store, and it all feels so familiar yet exciting.
"I think he's the best at making each season different, yet the same," says Peter. "But while others do that to try and stay current, he never is. It's just about what he and the conceptual designers are excited about."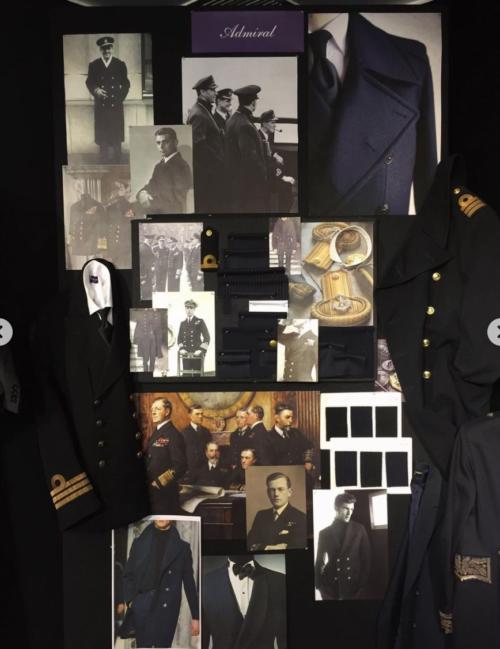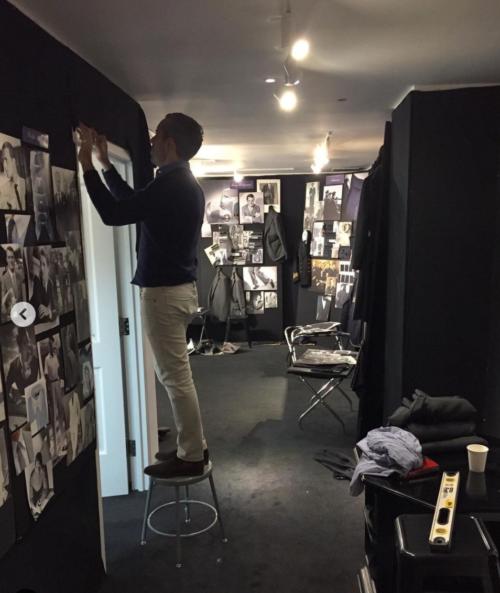 Ralph Lauren is not the only company that works this way. Many we cover do (Adret is another example).
Although, according to Peter, other companies he's worked at function that way because the staff are ex-Ralph. He highlights Faherty, whose boss was at RRL. I'd add Antonio Ciongoli, who used to run Eidos and then founded 18 East. And of course Adam from Adret was at RL too.
None of this, of course, means that every Ralph Lauren product is unique, or good value. They spend a vast amount on shoots and advertising.
But one part of the value - design - is always there, and it's distinctly lacking at many modern brands. Start-ups often focus on cost, delivering 'basics'. Street brands are particularly guilty of just selling T-shirts and hoodies in lots of colours.
"I talked to friends at [X and Y] recently, and asked 'what does a design meeting look like for you? Their response was 'what's a design meeting'?" says Peter. "There are ideas, but they're just simple and delivered on the fly. Even at big designers, they're run by young guys who throw out an idea and wait for someone to make it."
All three - Peter, Fred and Sean - talk fondly of those big design meetings at Ralph Lauren. Where the season's concept had spawned a hundred ideas, a thousand products, and Ralph was cutting a clean line through all of them - picking out the outfits he would wear.
"It's very expensive, which is the biggest reason no one does it today," says Sean. "And times are tough. I really hope they carry on doing it for a long time. You can see the results everywhere."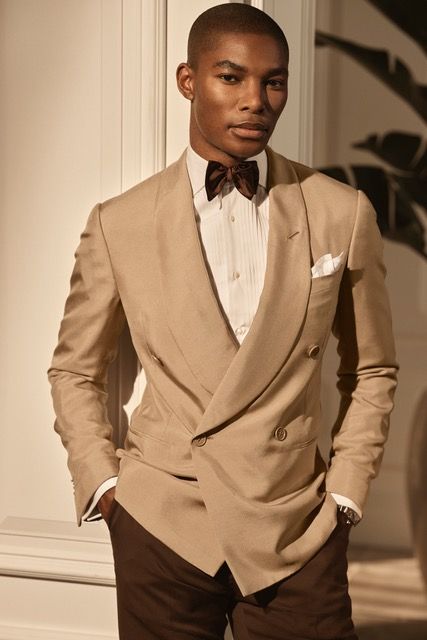 Thank you so much to Sean, Fred and Peter for their help with this article. They are: