Asking the next question: An interview with Kirby Allison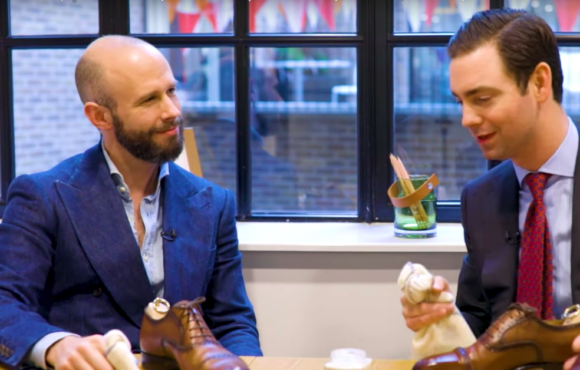 I recently did this interview with Kirby Allison of The Hanger Project, as part of his Shoe Shine Sunday series.
It's a little bit meandering (and my shirt seems determined to reveal more chest than anyone would want) but I think there are some interesting points of discussion.
They include the relationship you build up with a bespoke artisan, advice on picking between tailoring styles, and how I started my journey, starting with London and then expanding to Italy and elsewhere.
We also discuss points around quality, such as how much quality variance there actually is in something like a tie, compared to a suit. That was the driving concept behind the whole of my Finest Menswear book, and it was nice to talk about it again.
I also personally like being able to expand on the themes of good writing and interviewing. Always seeking to delve a little deeper - and ask the next question - has always been core to what I love about it.
I hope you enjoy the discussion.
You can read more on the shoes I feature (and Kirby kindly polishes) in my review piece here on Stefano Bemer's Blue Bespoke service.
The jacket is my bespoke denim from Cifonelli.