Best menswear shop 2020: Dick's, Edinburgh

Best UK menswear store outside London: Dick's, Edinburgh
Runner's up: End, Kafka, Oi Polloi, Stewart Christie, Walker Slater, The Bureau, Aero Leather
One of the loveliest things about the PS awards this year was the opportunity to highlight some independent menswear stores around the UK. And in particular Dick's - which I've never visited but now certainly will next time I'm in Scotland.
Dick's was founded in 2012 by Andrew Dick, around the same time as other independent menswear boutiques in other parts of the world - driven by the resurgence of interest in craft and provenance.
But actually, Andrew founded the store because he couldn't find anywhere that sold Scottish knitwear.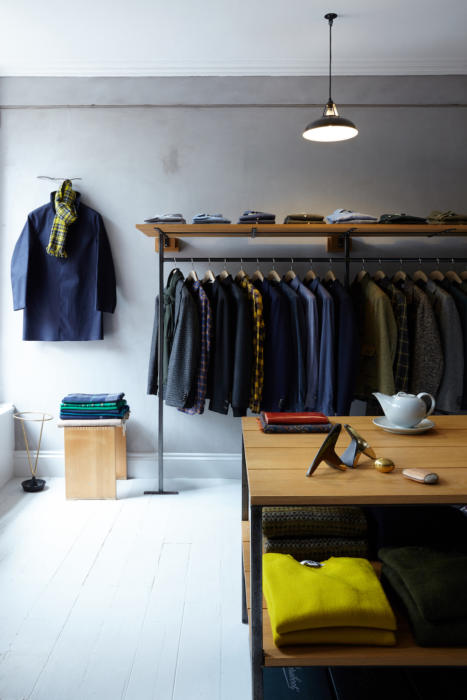 Permanent Style: Is that true, there was nowhere that was selling Scottish knitwear in Edinburgh?
Yes, it seemed bizarre to me, but a lot of the great knitwear makers weren't stocked here - you'd find them in London, or Tokyo, but not Edinburgh. Even today, we're the only stockist of Mackintosh in Scotland.
Has the menswear scene improved much in the past eight years?
Not really - there's Kafka in Aberdeen, and Oi Polloi further south, but that's it. There's still a lack of good menswear stores.
We used to have Jenner's, the department store - I bought my first pair of Paraboot there. But now it's a House of Fraser, and the first thing you see when you walk through the door is the Superdry concession. It's enough to make you weep.
There was Ricci too, that was a great little store, and stocked Paraboot. But it closed down - in fact, customers have come in and said how delighted they were that there was another store with a similar approach.
Two other stores in Edinburgh were nominated by readers - Stewart Christie and Walker Slater - do you all know each other?
Oh yes, they're great, though more on the tailoring side and maybe more aimed at the full-tweed Scottish look. Stewart Christie has a wonderful workshop upstairs making everything.
Edinburgh has a lot of tourists, and that helps both them and us. I'm amazed how many people know us from online, and come to visit the store. We had a woman from Japan last week who was waiting outside when we opened. She said it was the first thing she was doing in Scotland.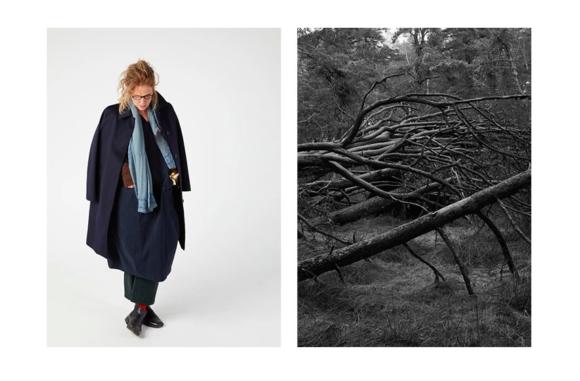 Do you think a shop today has to have a strong online presence to survive?
Probably. Retail is tough and the international business helps a lot. It's approaching 40% of what we do.
And online is also just part of how people shop. I know local customers that would rather look online to see what's new, instead of coming into the store - which always baffles me.
I confess I do the same, even for shops like Trunk that are 5 minutes away. I think it reassures me that I'm not going to miss anything.
I do understand that, as long as you go in too! I think the B-word - Brexit - will be the next big challenge for retail. We just need to deal with that.
I assume the biggest issue will be the brands you import from the EU? Readers often ask about how it will affect price and shipping, but you already ship to lots of different countries with different duties or taxes. The problem is supply.
Yes exactly. It will make Italian brands more expensive (if there are tariffs) and even for British manufacturers, their raw materials often come from Italy.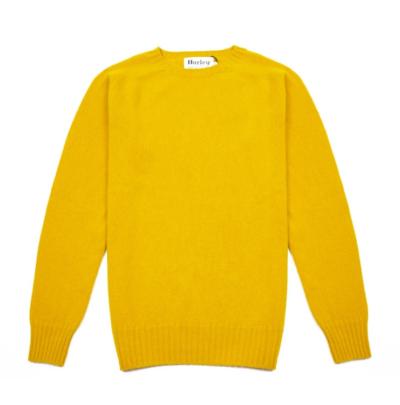 What brands would you highlight that PS readers might not be aware of?
Well we loved carrying Danolis shirts, but unfortunately they've just gone out of business.
There's Harley knitwear (above), they're not too well known, but you will have seen their shetlands - they make for most of the big designers. Once you've seen their jumpers, which have no side seams (in fact, no seams at all), you can't miss them.
They do everything from True Voe shetland (using local, undyed shetland yarn) to soft shetland (with some lambswool mixed in) to super-soft geelong. They're based in Peterhead, of all places - which is better known for its prison.
Or Laurence J Smith - an old name in shetland knitwear and hard to get here, because they have so much business in Japan. I remember we had to doorstep Mr Odie to get his attention.
How has the brands you stock evolved over the years?
We started out focusing on Scottish knitwear, but then I remember going to Pitti for the first time, and seeing all these wonderful Italian makers. We started carrying slightly more expensive things, like Finamore and Massimo Alba, and were a little afraid customers wouldn't go with us, but they did.
Does the local customer live up to the (very English) stereotype of being tight with their money?
It varies a lot. There's people from Glasgow where money is no object. But there's certainly a type of New Town customer in Edinburgh where you feel they don't buy their clothes - they inherit them. I've seen people come in to a local repairs shop with some extraordinary old clothes, trying to keep them going.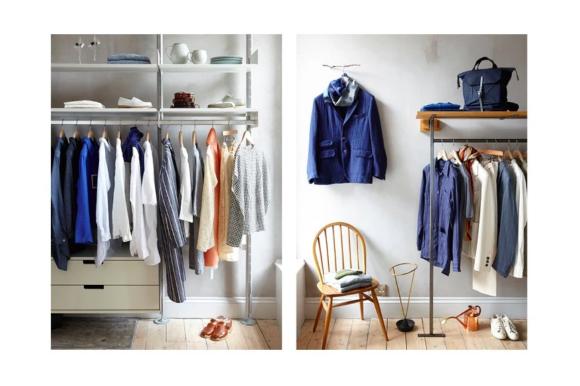 It feels like value and quality are big drivers in the brands you carry too?
Yes, that's been the case from the start. In fact, most of our customers are not menswear obsessives. They don't know the brands. They just come in looking for good-quality clothes, and seem to find it.
They'll wander in, try on and buy a pair of Barena trousers, and not know the brand or where they're from. If we can deliver for that customer in every category then I think we're doing well.
Were you surprised to win the award?
Yes I was - a friend of my wife's had told us we were getting a few mentions, which was nice. But you never expect to get much attention as a small shop.
Any specific plans for the future?
Nothing big, but there are always new brands. One we liked at Pitti was Capalbio - Italian outerwear, soft and practical. I think Monocle described them as Tuscan cowboys.
Nice. Bringing the Tuscan cowboy to Scotland. I hope it does well.
Thank you Simon, and thanks to readers for the nominations too.