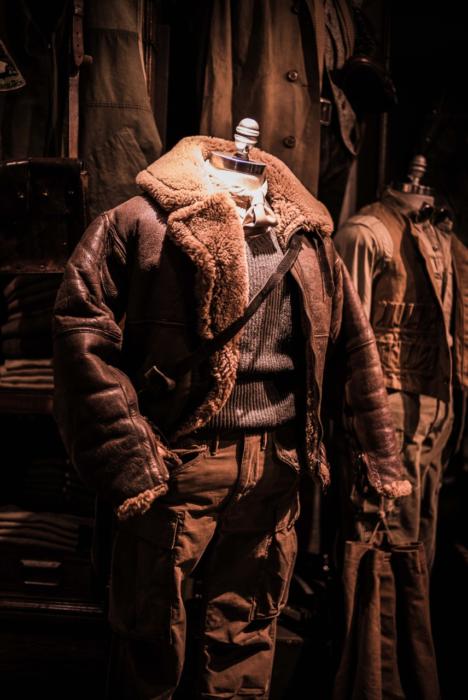 If I have an addiction outside of tailoring, it is not shoes or ties but outerwear. Leather jackets, suede blousons, trench coats: I love the ability of such big pieces to radically change a look and a silhouette. Leather, cotton and their derivatives have just as much appeal as wool.
Of course, the problem with such casual pieces is that they look so much better when they are aged. And if you have a lot of them, they don't age quickly. Which leads one onto vintage outerwear.
One of the interesting things about RRL – the brand set up in 1993 by Ralph Lauren and initially inspired by the ranch he runs with his wife Ricky (hence RRL) – is that it sells real vintage clothing alongside vintage-inspired designs. Most stores only use vintage as decoration. It is implied that the new clothing retains the value of the old, though that is rarely the case. RRL, by contrast, is happy for the two types of clothing to compete.
I interviewed the RRL designers in New York as part of a piece on The Rake website recently, and it was interesting to note how deliberate the choice was to share retail space between the old and the new. It demonstrates a lot of the design and construction features that have been borrowed from old pieces, and shows a genuine love of vintage clothing.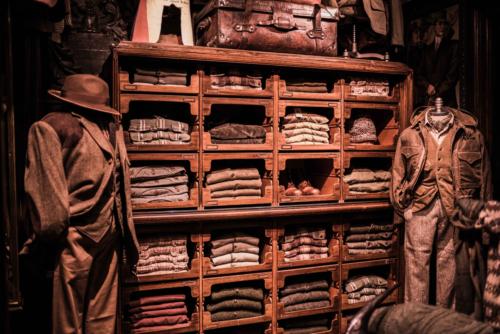 The problem with such vintage clothing, however, is the fit. Practical outerwear is often roomy, both to accommodate equipment and a multitude of shapes. Genuine workwear was usually cut square, both because it was easier and because fit was of little concern. Finally, some pieces were made for very specific purposes that make them impractical today.
The vintage pieces at the RRL store in London – which is worth a visit in any case – bring this home particularly strongly. The WW2 flight jacket shown at top, for example, is a beautiful piece of engineering. Made of thick shearling, it is incredibly warm and insulating. But it is also cut with inserts under the arms so that they sit at right angles to the body. When you wear it you can barely hold your arms at your sides; you certainly can't pop up the collar. It was not made with such piffling concerns in mind. It was made for a man to sit in a cockpit for hours an end, and survive the wind and the cold. It is not an urban entity.
The two waxed jackets below demonstrate the opposite problem. The one on the left is a Barbour fishing jacket. It is beautifully aged and has nice touches of wear without sacrificing practicality – as with all the RRL pieces. But it is also aggressively A-line. It is pinched at the back here, as several vintage pieces are, to suggest more shape. In reality you could fit two small children under it alongside you.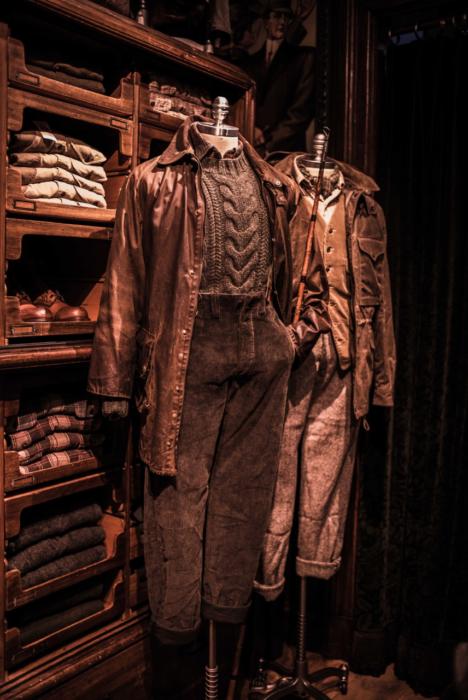 The wax jacket on the right is RRL's recreation. It is a lovely piece, with great detailing on the pockets and sensitively if artificially aged. But it doesn't have the charm of the vintage Barbour.
So what's the solution? Find new pieces from brands such as Ralph Lauren and wear them intensively. Wearing them in the rain always helps, as does keeping them crumpled up in a bag. (No need to run them over with a tractor, as some Barbour owners are renowned to do.) Or, if intensive wear is not an option then find good, hand-applied distressing. Just don't buy distressed jeans – it doesn't take long to imprint your own patina on a pair of jeans and they look so much better for it.
[Below: a DB chalkstripe suit that The Rake's Wei Koh is enamoured with and I also admire. It is of course RTW, and I only wear bespoke tailoring, but we should never underestimate the ability of brands such as RRL to come up with better fabrics than most of the mills (big brands have far greater commercial freedom and resources) and better designs than even the best tailors or their bespoke customers.]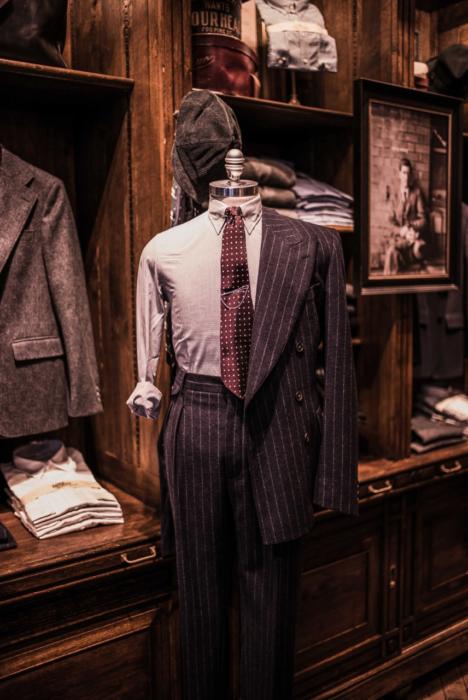 Photos: Luke Carby