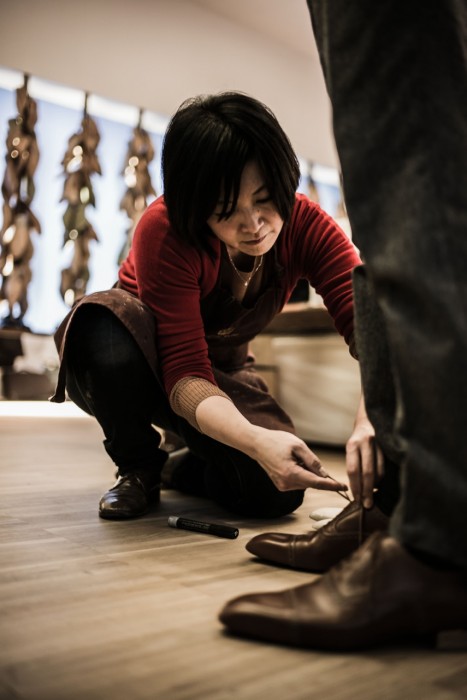 While at Stefano Bemer I had a fitting on what is easily my longest-running order for a pair of shoes. The process started back in January 2012. A combination of company upheaval and very infrequent travel to Florence has meant that only now, two years later, am I seeing them in the flesh.
They are beautiful shoes. Made in the simple shape and style that Bemer was renowned for, with a gently elongated toe, the mid-brown will have a thin welt and some burnishing and polish to vary the colour. The latter two points are not the normal style for Bemer, but I wanted a finish that was a little closer to Northampton.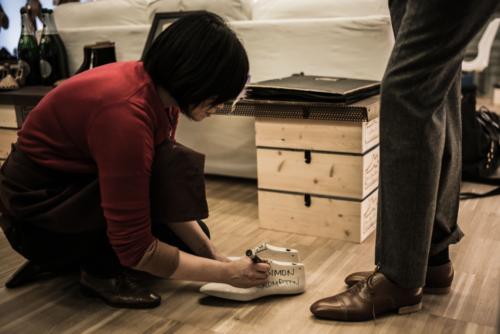 Most importantly for bespoke, the fit was excellent. There is a peculiarly pleasurable feeling of feeling your instep hugged all the way around the foot that you only get with good bespoke. It is similar in many ways to the sensation of having a collar fit all round the neck on a first bespoke suit. I still remember that feeling.
On my last below, you can see where Masako has marked out some small changes. A little needs to be added to the top of the instep, as it is lacing up completely at the moment. And a little is needed on the outside of both feet, around my little toe. Both of these will be achieved with the addition of a small layer of leather on the last. The shoes will then be relasted over the top.
As ever, click on the images to enlarge. Note the beautiful Bemer wooden shoe boxes in the background. Each pair of shoes comes in such a box, with a shoe shape in the same leather stuck to the outside.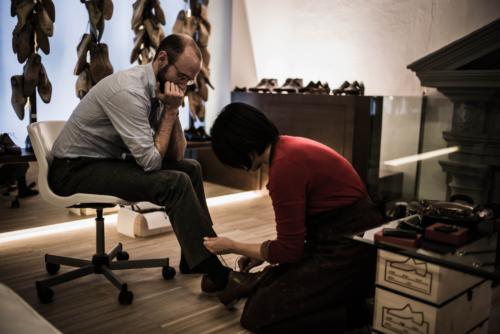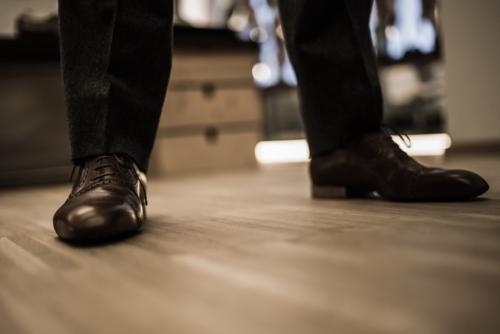 Photos: Luke Carby