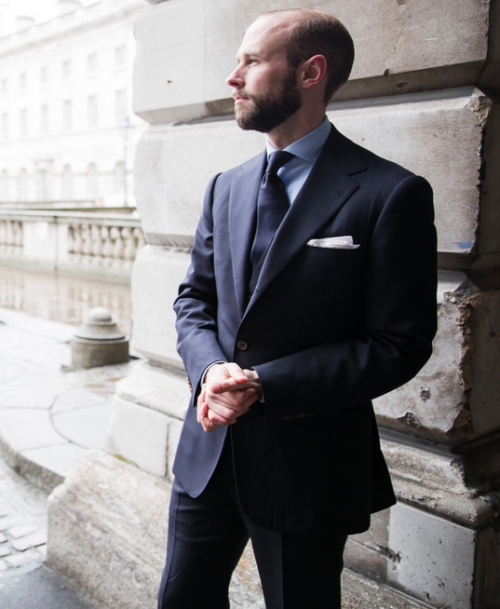 My last 'reflections on bespoke' post back in January was very popular. Readers seemed to respond to the assessment of bespoke commissions with the wisdom of hindsight, and I have to say I sympathise.
Here, then, are five more, with the items selected by those readers.

Tweed jacket from Steven Hitchcock
It was interesting that most readers' requests were for reflections on bespoke tailoring. The mid-blue tweed jacket I had made by Steven Hitchcock in 2012 has only improved with age in terms of fit, but perhaps less so in terms of material.
Steven, having trained at Anderson & Sheppard, cuts jackets in a drape style. This adds chest to the wearer and is wonderfully comfortable. I commissioned this particular jacket in a two-button stance, and I would recommend it over the 3-roll-2 variety. My other drape jackets were cut in that latter style (by Steven's father, John) and I've never quite liked the way it rolls, which is somehow compromised compared to the Italians. The top button naturally sits half-turned, and pushes out the lapel where it does so.
Style-wise, the blue tweed is wonderful – the least old-mannish tone you will ever find. But the gauntlet cuffs were probably a mistake (nice, but they don't really fit with the style) and I should have chosen darker buttons (must get those changed…).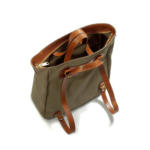 RucTote from J Panther
J Panther is a New York company that makes beautiful bags with often innovative details. The RucTote is a good example, as it can be carried in the hand, on the shoulder or as a ruc-sack, all with different permutations of the handles.
It is also very well made. Luke (Carby, photographer) has used his far more than me – perhaps punished it, rather – and it has held up very well. The bridle leather has softened nicely, the canvas worn well and the hardware and zippers never failed.
The only design issue on the RucTote is that the long strap on one side (where it can be pulled through to make a backpack) rather suffers from pulling on the bottom of the bag rather than being secured at the top. A minor irritation, not a major fault.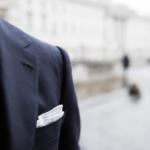 Navy suit from Cifonelli
The navy suit I had made by superlative French tailors Cifonelli is a thing of beauty. I can understand why someone wouldn't want that in a day-to-day suit – or rather, be prepared to pay extra for it – but that's what it is and how it should be seen. Beautifully fitting and exquisitely made.
I would make a general comment on the Cifonelli cut, however, which is that it is better suited to more formal clothing. It is perfect for my navy suit, or cashmere coat, but worked less well with my first commission – a Harris tweed jacket. Despite Cifonelli's soft chest and shoulder, the roping of the sleevehead always gives its tailoring a touch of drama, which doesn't necessarily sit well with informal clothing.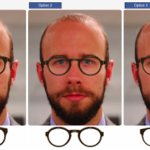 Horn glasses by Tom Davies
I had two pairs of glasses made by Tom Davies, whom I got to know through my neighbour, Jake. They were both very well made, and I am a big fan of his process. He is a great example of why Made in China can actually mean the very best quality, rather than the worst.
My word of caution, however, would be to stick closely to Tom's existing designs and models. We didn't really do that with either of my bespoke commissions, and I regretted it. A change of just one millimetre in a frame can transform a look – there is perhaps less margin for error than with anything else I write about. And while I love my horn glasses and my sunglasses, I don't wear them as much as my Francois Pintons.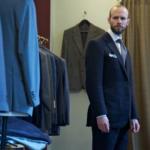 Cashmere suit from Vergallo
Vergallo, a small tailor from the town of Varese in Italy, makes a lovely suit and – at £2000 at the time – a very good value one. I wouldn't say that I would select it over other favourites from Italy, such as Elia Caliendo or Ferdinando Caraceni, but then they are a lot more expensive.
I wouldn't recommend using 100% cashmere in a suit ever, however. The jacket still works beautifully as a blazer, but the trousers immediately lost any shape and refused to get it back. They're more akin to tracksuit bottoms than suit trousers. The next hot thing on the catwalk, perhaps?