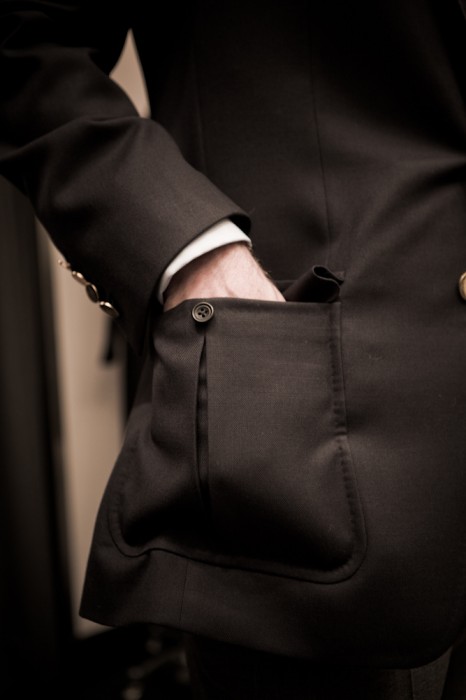 Last year a reader commented – quite rightly – that there is a tendency here to cover freshly received suits/shirts/shoes, but not follow up on them later, when they have bedded in.
He was right also to say that this is a deficiency. You always know more about how a suit feels, styles and lasts a year later. I have covered the way items age a little, in the 'How great things age' series, but this is only to address one, narrow aspect of my experience. And there are some reflections in the 'Tailors I have known' posts, but they are pretty brief.
Here, then, is a first step to address the problem: five things I've had made in recent years, and my reflections on them now. Please let me know if you would like other items included in future reviews.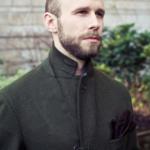 Green Loden overcoat, from Vergallo
This top coat made by Gianni Cleopazzi from northern Italian tailors Vergallo has worn very well. The cut and make were great, and I was particularly pleased with the Loden cloth – I have become a convert since.
One thing that didn't work though was the loop of silk we used to fasten the middle button – the one between the regular, waist button and the collar. The silk is simply too flimsy to fasten one handed (let alone with gloves) and twists too easily. A strip of the Loden cloth was too thick. We have yet to find a resolution to that.
I would also recommend the system we used for adjusting the half belt, which cinches the waist when the coat is only worn with knitwear, rather than a jacket. However, I would suggest to another tailor that they pay attention to the front/back balance of the coat.
As the belt only tightens the back, it pulls the front of the coat backwards and makes it a little tight at the waist. The balance has to be a compromise between sweater and jacket, as well as the more obvious areas like shoulder and waist.
Bespoke gloves, from Czeslaw Jamrozinski
I was rather excited by this Polish bespoke glove maker, particularly the experience of having samples in the shop fitted tight onto my palm and fingers. The final gloves also lived up to that promise of a close fit.
However, I have since found that the tightness of the fit causes them to ride up my hand, and as a result I wear my Merolas far more. Of all the glove manufacturers, Merola seems to have the best palm/finger size ratio for me.
The bespoke glove process may have been improved with future pairs, as all bespoke does, and over time eclipsed Merola. But I rarely travel to Warsaw and haven't been able to find out.
This was a relatively recent acquisition, but being linen it aged and changed very quickly. My reflections in the initial posts still stand: it has proved a great lightweight jacket to wear around town, perhaps with fresco trousers and loafers in the summer.
However, the clean and crisp look of those initial pictures didn't last long. After two or three wears, the shirt became very rumpled and casual. That's fine, but it is better suited to more informal accompaniments, such as denim, in that state. The crispness requires re-ironing.
I would be interested to try the same process with a fused collar and cuffs. Budd normally uses a floating lining, as most English shirtmakers do, and as this looked too stiff and formal we removed itin the final shirt. But a light fused lining, as I prefer in my Italian dress shirts, might have been a good compromise.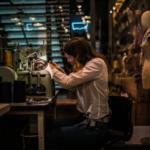 Bespoke raw-denim jeans, from Levi's
These jeans, cut by Lizzie Radcliffe in the Regent Street store here in London, are easily the best-fitting denim I've ever worn. And I've tried a lot, from the high street to the wilds of Okayama.
My only word of caution would be to not expect the same fit as bespoke dress trousers, given the way raw denim adjusts with wear. No matter how perfect the fit on the waist when they are first cut, the waistband will expand as your legs pull it this way and that.
One option is to have the waist taken in after a while, which will usually involve cutting the waistband. Denimheads would consider that sacrilege, but I don't mind – particularly if the cut is hidden behind a belt loop.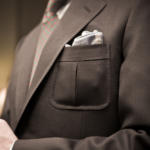 Travel blazer, from Gieves & Hawkes
The travel blazer was cut by Kathryn Sargent when she was head cutter at Gieves & Hawkes, and covered in The Rake at the time. The fit is superb – among the top 3-4 pieces I have ever had made.
The exchangeable-button system, however, didn't quite work. With gilt buttons it was fine: the shank was long enough to fit through a hole in the jacket and be held by a metal ring behind. It was a tiny bit tight when the jacket was fastened, but not so much that you'd notice.
The problem was the other two types of buttons: a solid black horn with metal shank inserted, and brown, holed horn buttons that were glued onto a metal backing which had a shank. In both those cases, the shank broke off after a few months under the strain of daily use.
The jacket looks great with the gilt, but I'm always on the look out for other buttons with long shanks built in.