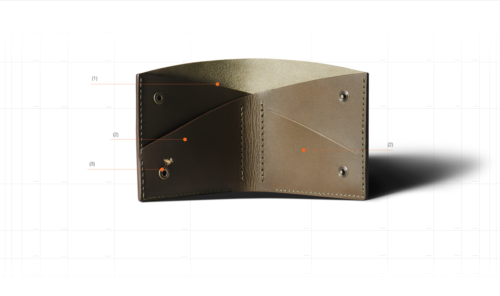 Last September I did a post rounding up small brands that I had tried, but weren't quite good enough to recommend with a full write-up.
It went down well, and seems like a good vehicle to mention some of the dozens of start-ups that contact me every month.
I would emphasise that these brands weren't quite right. They often have good ideas, and may well go on to develop a great product. They're just not there yet.
And the vast majority I never even try – because as far as I can tell they have no USP, or they're just not suited to Permanent Style. Into the former camp fall 20 or more guys who promise to "revolutionise" made-to-measure shirts online. Into the latter fall bizarre outfits like Comfyballs. I just cannot seem to unsubscribe from their emails, no matter how hard I try.
1. Vocier
Vocier is a strong starting point. A luggage company launched by two young German guys I met last year, it has created a genuinely innovative approach to packing suits.
Their core product, the C38, is a suitcase that is designed to wrap a suit carrier around a central compartment of shoes and other clothing. There are some other nice touches, such as a wash bag accessible from the outside, but it is this wrapping that's key.
We all know it is hard folds that create creases. That's why you should fold jackets or trousers around each other, or around knitwear, so the fold is rounded and softened. The C38 does this for you, by wrapping the suit section around everything else.
The only problem is that the central section becomes rather fiddly. It has to be loose, yet attached by straps to the main body. Fitting it back in is not easy. Overall, the make is also not good enough to recommend on Permanent Style – though a luxury version is apparently coming.
The C38 has done well since it launched, and won various design awards. But at the moment I would say it is not intuitive enough to recommend.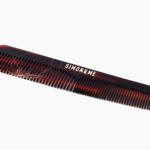 2. Simon & Me
There is rather less of note to say about Simon & Me, although their aesthetic looked initially interesting.
A small shop in Berlin, it aims to strip back the branding and superficial decoration of products such as T-shirts, bracelets, combs and bags. Unfortunately, the things underneath that branding have nothing that unusual about them. Unlike the other things we discuss on Permanent Style, there is nothing in the craft or design that sets them apart. They are simple, and functional, but we aim rather higher than that.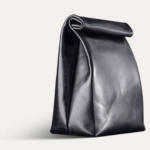 3. Moreca
As previously mentioned, many small companies go into leather goods, for several reasons: there are simple production requirements, it is easy to innovate, there is no need for sizing, items can appeal to men and women, and there is still a good number of leather factories in Italy and Eastern Europe to work with, leading to small minimums.
Moreca, based in Ukraine, has a number of interesting products. Its Bifold (pictured top), a stripped-back wallet design with slit pockets, is superficially more interesting than all of the wallets that are launched on Kickstarter every year. I tried the Bifold, however, and the leather is too thick to be functional. It requires two poppers to keep it closed, and wouldn't fit in a pair of jeans, let alone a jacket pocket.
More interesting are the Lunch Bag and Grocery Bag – simple leather versions of the paper bags commonly used in the US. These too are made in a thick leather, but I've been trying one for a couple of movocnths and it does soften up. Just bear in mind that it will be a while before it looks like the images on the website. (And it could probably do with a something to keep the top rolled down.)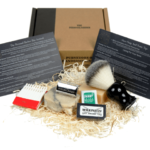 4. The Personal Barber
A shaving-kit-by-post business. Unlike Cornerstone, which we mentioned last time, The Personal Barber aims to switch men to the traditional wet shave, by regularly sending safety razors and a selection of soaps.
I don't particularly like safety razors, but I know others that use them a lot. My critique of this service is that cheap razor blades are not hard to find – unlike the Mach 3s of this world, which are certainly easy and effective but are ludicrously overpriced. Overall, the product is also not high-end enough, offering a synthetic shaving brush for example (it's worth paying the extra for badger).