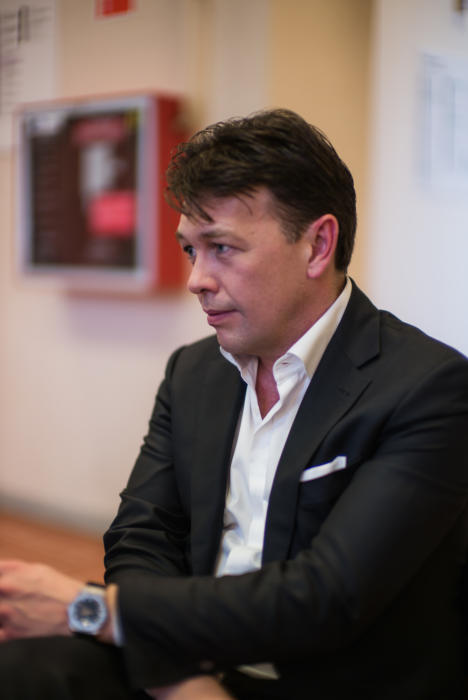 Jonathan Clay runs a suit-making facility in Italy, supplying high-end English and foreign retailers. His father did too – d'Avenza – and here Jonathan explains that story: how Italians learnt manufacturing from the English, and then ran with it, only to be outstripped themselves. Along the way, unfortunately, we also all decided we wanted to pay more for design than for quality.
PS: Tell me about your background – how an English person came to be involved in the Italian clothing industry
JC: I was born in Crewe, where Chester Barrie (the tailoring factory) was founded. It had been set up Simon Ackerman, and run then by his son, Myron Ackerman. Simon had set up a big facility in New York and wanted to do the same in the UK, offering a ready-made garment that competed with Savile Row.
In the 1950s, they decided to buy a manufacturing plant in Italy, which later became d'Avenza. My father started coming over to Italy to run that in 1961.
There was a good synergy between the two factories back then, the Italian and the English. D'Avenza would send workers (who were all from the south of Italy) to Crewe to learn how to make suits in sections – because they were used to making one jacket or one pair of trousers per tailor.
D'Avenza wanted to learn how to manufacture at scale, and sectional making was core to that, because it's so much more efficient.
It's funny, half of the brands will tell you their product is superior because each one is made entirely by one person. And the other half will tell you theirs is better because each person is specialized. In reality, it's all a question of scale.
Exactly. And what Chester Barrie did on was create a handmade garment – completely handmade – in sections, because it was that much more efficient.
In fact, in order to prove that you didn't need a bespoke fit they would come to a show like Pitti with 396 suits, all in the same grey cloth. The range would start at a 34-inch regular and go up to a 50-inch – all in half-inch sizes, with various drops, and several 'developments': portly, stout, athletic and so on.
The idea was you couldn't walk off the stand without being fitted for a suit – with perhaps some minor adjustments on the sleeves and trouser leg.
Today I suppose fashion has become too important to produce that many variations?
Yes, you need to produce more types of suits so you can't produce as many of the same suit. Everything has become a lot more commercial, and the big margins and money all go to the designers, rather than the manufacturer. There aren't many people left who know how to make suits like that, even if they wanted to.


And where were you in all this?
My father worked on-and-off in Italy and in England, and we moved back and forth. Then in 1978, we settled in Italy permanently. That was the year that Austin Reed bought Chester Barrie – because the factory was going out of business. At that time Chester Barrie wasn't really a fashion brand, but they had the shop on Savile Row, and every suit had a Chester Barrie label in it.
In fact, they also put 'Made in England' labels on a lot of the suits that were made at d'Avenza. They would bring them over, finish off the sleeves, and then say it was made in England. Years later, everyone wanted a label that said 'Made in Italy'; now it's back to 'Made in England'. These things come around.
Who was Chester Barrie owned by at that stage?
Myron Ackerman was still the owner, but Otto Hertz – who later founded Scabal – also had a minority stake.
My father started at Crewe when he was 15, progressed through the ranks and became head of sales, then managing director of the whole operation. In 1978 only Chester Barrie was bought, and he went to run D'Avenza.
It was very successful: by the early 1980s there was such demand that retail customers (shops) had to wait two years to start working with d'Avenza. My father unfortunately fell sick soon after, and d'Avenza went down a few wrong paths. There had been a few start-up competitors though, trying to do the same thing – they included Brioni, Belvest and Kiton.
Many of the head technicians from d'Avenza left and went to help those companies replicate the same kind of high-level garment work.
Had there really been no one doing suit manufacturing in Italy before then?
Not at a high level, no. There were low-level RTW manufacturers, and of course there were bespoke tailors (which is why there are still so many in Italy today) but nothing like this – no Made in Italy that anyone would want to advertise. Zegna was just a mill at the time; another worker left to start Zegna's first factory in 1982.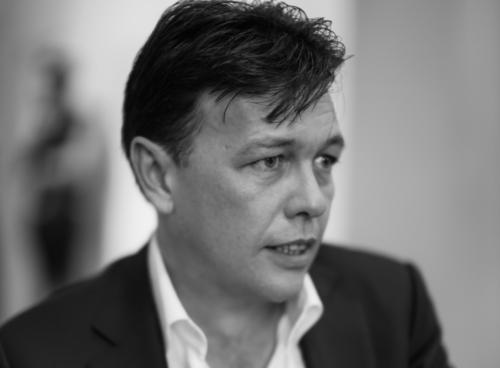 The depressing thing is what has happened since then – how big the Italians have become and how English garment-making has withered.
Exactly. Wensum left and went to Mauritius. Chester Barrie closed down at least three times. It still exists today as Cheshire Bespoke, and makes a nice garment, but it's the only one left and nothing compared to what it once was.
The Italians have become designers too – that's the biggest difference. Factories from Zegna to Belvest to Brioni realised they needed to become brands, but the English never made that jump.
How did the fitting system fall away?
It was gradual erosion by the retailers, and the birth of the designer. At some point during the 1980s consumers decided they cared about style more than fit.
It's odd now, but I wore my brother's blazer when I went to school and that was perfectly acceptable – it was still in good shape, so why wouldn't you? That was why buttonholes were always sewn with silk thread – you can't cut them with a button, it's impossible. It was a question of durability.
Do you think Italy might die out now, in turn?
Italian manufacturing today is only surviving on the luxury sector. There have been thousands of closures over the past five or six years. Everyone is moving to Turkey, Romania or Moldova.
Macys sportswear were the first to do it; that was in the early nineties. They upped and took all the manufacturing to Romania: as with everything, it started a while ago, it's just accelerating today.
If you notice, all the trucks rushing around doing deliveries at the Italian brands – they all have Romanian number plates. The middle market has gone to eastern Europe and the bottom has gone to China.
It was as a result of one of those mid-market factories closing that I got into my current role. I took part of it and increased the quality, to the point where it can supply Savile Row brands today.
What had the factory been making before?
It was a good, industrial-level garment. Fully canvassed, with a few little things by hand. There were a few mistakes in there, a few outdated processes and styles. We changed those and improved the materials, particularly the lining for example.
Are you optimistic about the future?
It's hard to know. Certainly, the manufacturing side is still in a pretty poor state. The margins required by the designers mean that you can't make a suit for $500 and sell it for $1500 – you have to make a suit for $100.
But things are also changing very quickly – quicker all the time. It took decades for Italian manufacturing to mean something; it was eroded quicker; and some things are now coming back to Europe even quicker.
In the end, it is all driven by the consumer. What do they want to pay for? For a label, for a style, for a make, or for what balance of the three?