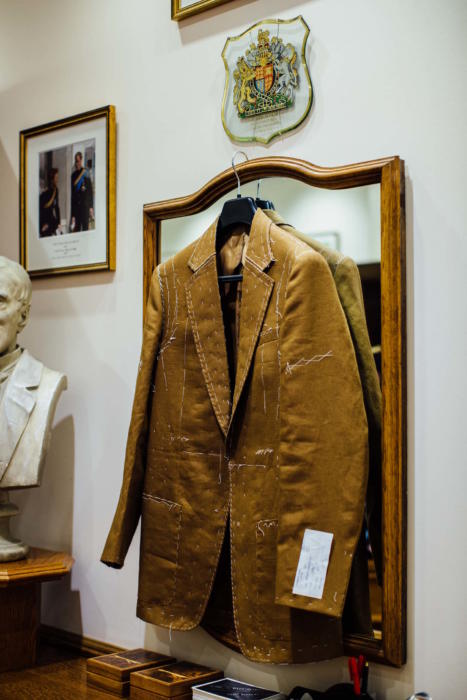 Following our tour around Savile Row tailor Dege & Skinner a few weeks ago, I decided to commission a suit from cutter Nicholas De'ath - a tobacco number in W Bill's 11-ounce linen. This is the second fitting.
Regular readers will note that it is similar to the suit I had made two years ago by Spanish tailor Langa. Unfortunately this new linen is not in addition to that suit, but to replace it.
Although I loved the style of that Langa suit – primarily its lapels and the colour of the linen – it always had problems with the sleevehead, which cutter Joaquin tried to convert from a regular structure to a shirt-shoulder at the last minute.
It was never quite right, and still isn't despite an attempt at remedial work by Graham Browne here in London.
Russell at GB also attempted to rescue my green-cotton suit by Spanish tailor Reillo, but equally could not rectify its issues – with the structure of the shoulder itself this time. Shoulders are tricky things, and not easy to change without remaking the entire jacket.
Still, both suits were cheap and I'm sure there is value in providing reviews of them for Permanent Style. Plus they both have lovely trousers that I will continue to use.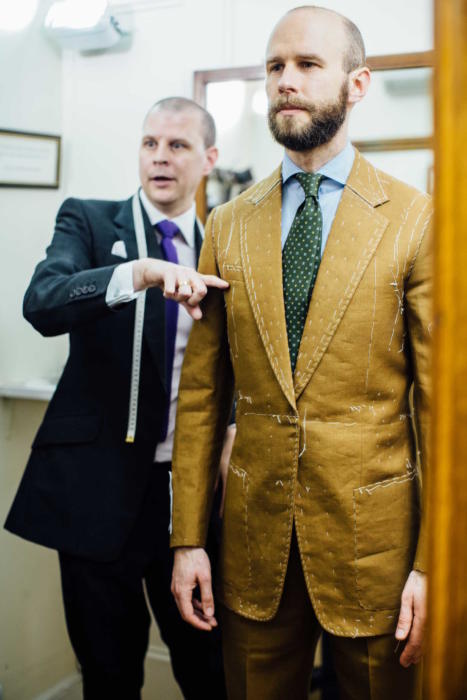 With this new commission from Dege, I decided to go for a heavier linen, 11 ounce (the last one being an 8-ounce from Scabal, number 801490).
Although the lighter linen did rumple nicely, I find I prefer this W Bill range (the same Terry Haste cut for me four years ago). It is cooler, despite being heavier, and definitely more elegant.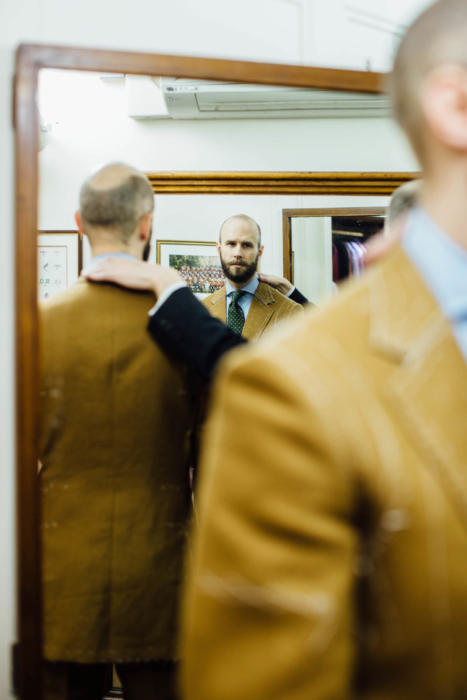 The suit is single-breasted, with two buttons and cuffed trousers.
After a bit of wrangling I convinced Nick to cut the jacket about half an inch shorter than he would normally – which is still a good deal longer than the Italians.
It will also have patch hip pockets (and a normal welt outbreast pocket). We agreed that we generally dislike the large, square patch pockets cut by most English tailors, which are too clearly designed for stuffing rabbits into. These are a touch smaller and more rounded as a result.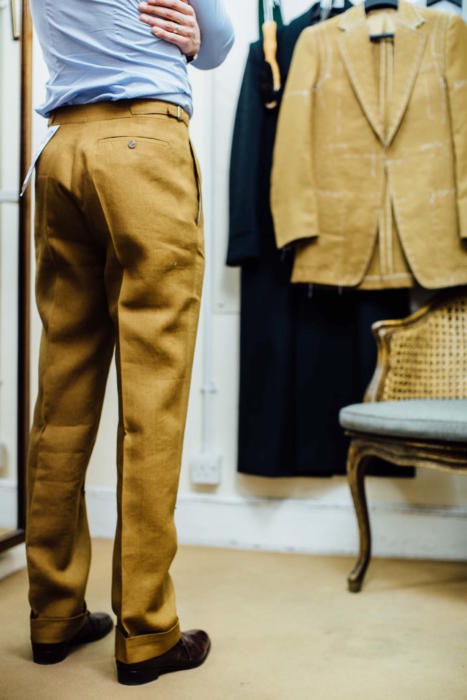 The trousers will also be interesting. Nick largely cuts braced or high-waisted trousers, but I rarely wear braces (a bigger discussion that regular readers will be aware of) and trousers can be high in the back on me (given my hollow back) but struggle if high in the front.
In the images here they are obviously too long, and are being taken up. But how they finally sit with a relatively straight top we will have to wait and see.
Hopefully it will be a big improvement on the Langa it will replace.