How to use the new website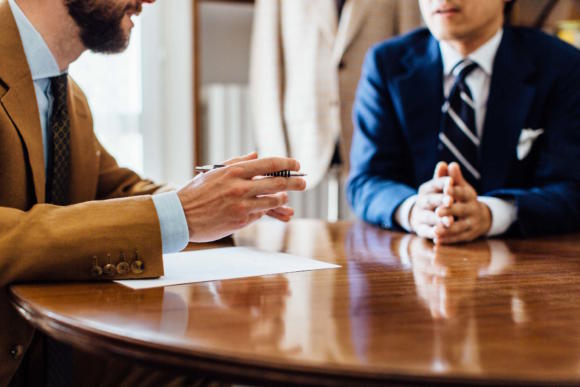 I love how enthusiastic the reaction to our new website has been. Even a few non-digital natives have said they're coming to love the navigation.
People are highlighting quite a range of different points, however.
So I thought it would be useful to share a few of them, enabling everyone to benefit from the various ways to use and access the articles.
1. Browsing brands and artisans
Number one. You can now find all the information on any brand or artisan by finding their dedicated page.
Artisans have their own page, with everyone listed alphabetically. I've generally defined 'artisan' as someone that makes bespoke. And brands - those doing ready-to-wear - have a separate page.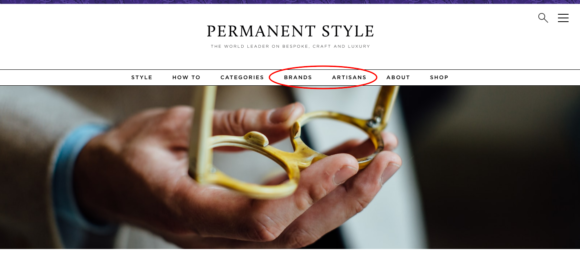 You can browse all of the scores of names by scrolling down, or search for a particular one using the filter box in the top left (shown below).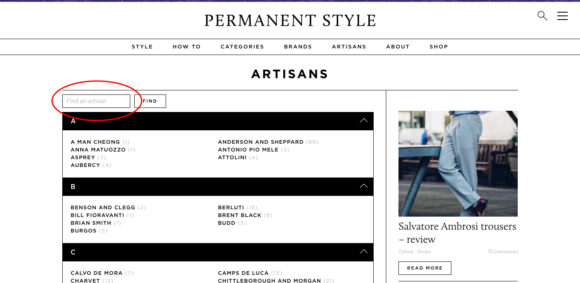 Once you're in a brand or artisan's page, you can then search all the posts on them for something particular.
So in the example below, I have navigated to the Chittleborough & Morgan page, and then started to search for 'waistcoat', to see if there is any information about waistcoats they make.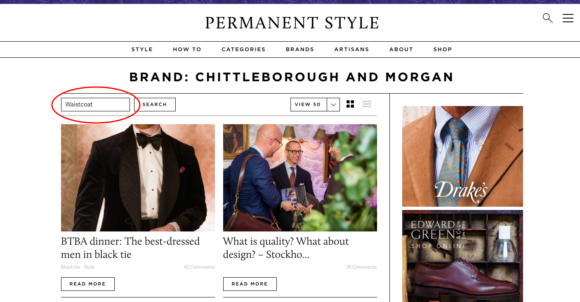 It's nice that everyone has their own page. In some cases it's more information on makers in one place than anywhere else. Certainly than on their own websites.
2. The 'hamburger'
Two. To make navigation of the whole site easier, there is now a full menu in the top right of the screen - opened by clicking on the three parallel lines, known as a 'hamburger' menu.
This pulls up a list of all the navigation, the categories, and the general links like Collaborations, Advertising and the Newsletter.
It's good for an overall feeling of the site, and helps find additional material that isn't in the main navigation.
3. More categories
(Three.) Talking of deeper navigation, the Categories page has been expanded with a comprehensive list of sub-categories.
So there is a dedicated area for Weddings (very topical at the moment). There are ones for not just Oxfords and Derbys, but Monk shoes and Loafers too. And as shown below - for every type of accessory.
I'd encourage readers to look through these categories, principally because a lovely thing about Permanent Style is the way readers ask questions on old posts.
So every year, when wedding season comes round, there is a new set of questions on the posts, which I answer. It becomes a consistently updated resource, a reference tool.
Which as long-time readers will recall, is what I always wanted. Not just a spewing into the ether (think most new social media), but an evolving, ever growing project.
4. The best posts
Point four. Readers used to complain that they easily missed the most significant - the most popular, or useful - posts. That these should be made sticky.
An example is the range of 'How to buy' posts that I originally wrote for the Financial Times' How To Spend It magazine, explaining the basics of buying quality in a watch, a pen, a bag etc.
Those are now highlighted. The most popular 'How to buy' posts, for example, are now 'featured' on the right-hand side of the How To page.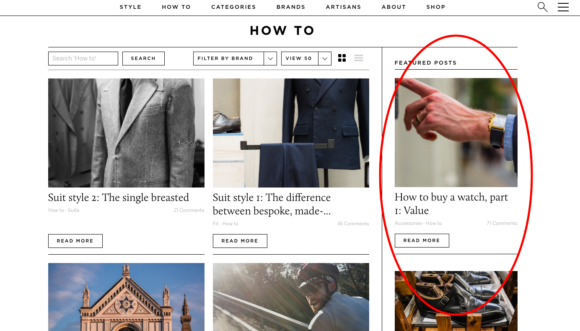 5. Visual search
Finally (thank you for reading this far), the search. This does a whizzy little thing and pops up as a lightbox when you click the magnifying glass.
But more importantly, it takes you to a list where you can see images for the search results.
Given how visual our topics often are, this is usually a much easier way to find what you're looking for than just searching the text.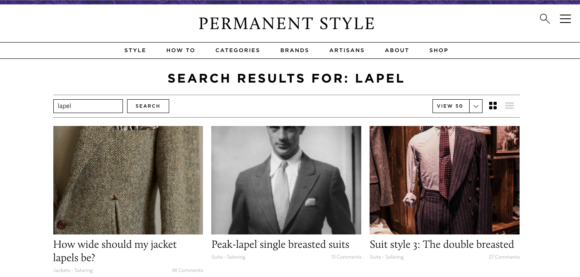 I hope these tips are helpful in mining the Permanent Style archive. Enjoy, and keep the feedback coming.
Thanks
Simon