Marcus Malmborg: Eidos made-to-measure in London
This week, Thursday June 1st to Saturday 3rd, both Agyesh of Stoffa and Marcus Malmborg for Eidos will be back in London.
I've written previously about the wonderful colours and design sense of Stoffa, but not about Mr Malmborg (above).
Marcus runs a showroom in Stockholm that offers clothing from Eidos, Christian Kimber shoes, and hosts Stoffa's trunk shows.
He has worked in menswear for a while, but his particular strength is as a personal consultant and stylist - so the showroom, which is private and gives a focus on customer service, suits him well.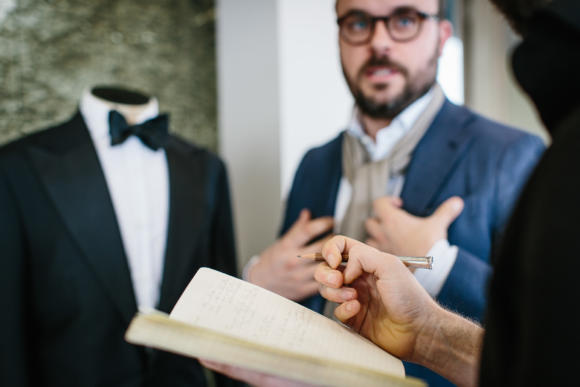 In London (this is his third visit), Marcus focuses on made-to-measure Eidos tailoring.
He is currently the only one that can offer this worldwide, so there is a genuine difference from the Eidos pieces a London reader might have seen at Trunk, or a US reader at Barney's, Gentry or No Man Walks Alone.
Eidos, for those not familiar with the brand, is part of Neapolitan brand Isaia but the brainchild of Antonio Ciongoli - a wonderfully talented New Yorker and ex-Ralph Lauren designer whose family were from the Naples region.
For the full background, check out Jeremy's interview with Antonio on Blamo!
Although Eidos's collections have varied since it was launched in Autumn/Winter 2013, the theme has been clothing that attempts to bridge sportswear and tailoring - and all made in Italy.
So the tailoring tends to use interesting, more casual fabrics and be relatively unstructured.
The trousers might be high-waisted and side-tabbed, but they will use a biscuit-coloured, slubby linen rather than a traditional, hard-pressed cream.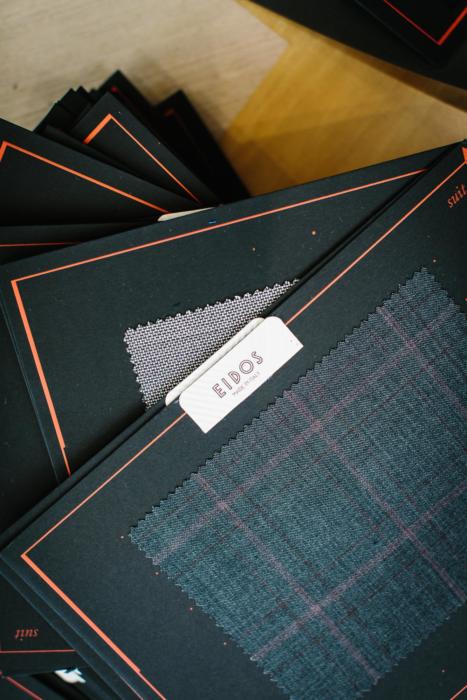 As Marcus is doing made to measure, he can of course offer a range of materials.
But they tend to be of this modern Eidos aesthetic; even the large presence of Isaia-designed cloths are the more subdued end of that sometimes hyper-coloured brand.
You can see that with the range of ready-to-wear Eidos suits that Marcus has on his site: brown tropical wool and slubby tan, plus three shades of mid-blue/grey. Conservative offices are not the target market.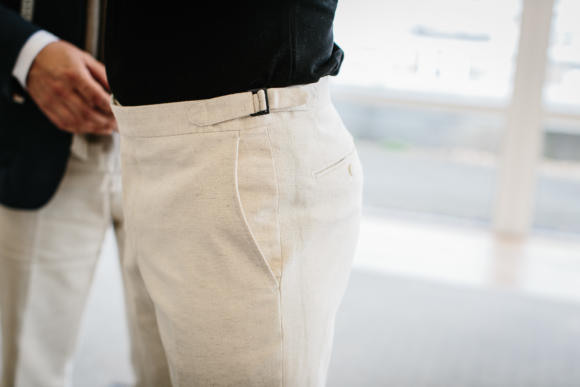 Marcus brings try-on garments to the trunk shows, and takes measurements from those as well as the individual. (We are making a pair of linen trousers currently - shown above.)
There are two models of jacket:
Tenero: Soft shouldered, and cut quite slim

Ciro: A little more padding in the shoulder, extended shoulder, broader lapel
And three models of trouser:
UAB: Mid-rise

Sal: High rise (on the natural waist)

Lorenzo: Same as Sal, but with double inverted pleats
The customer can then mix-and-match between the style they want in the jacket and in the trouser.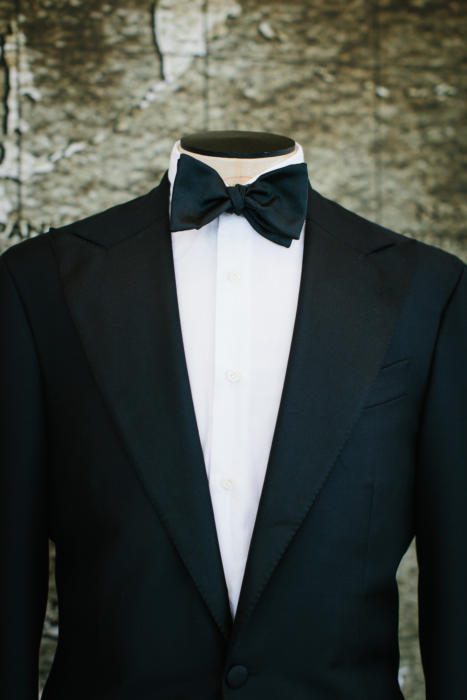 Tuxedos have been particularly popular with Marcus's customers in Sweden, and when I saw him in London he had several on display.
These are all made in barathea cloths, and tend to be in the Ciro style.
I cannot comment on anything regarding the fit of the Eidos MTM yet, but the quality is good for the price - and the key selling point will be Antonio's modern aesthetic, which there is precious little to compete with in London.
Suits start at £1380, jackets at £1130 and trousers at £340.
Photography: Jamie Ferguson @jkf_man