An evening with Ciardi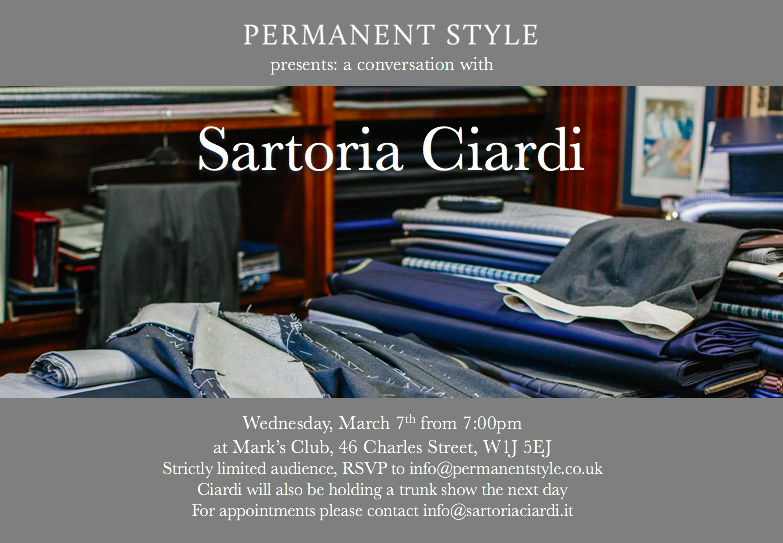 In a couple of weeks (Wednesday, March 7) Sartoria Ciardi will be coming to London for the first time.
They will be holding a trunk show all day on Thursday 8th, but we thought it would also be nice to have an event the night before.
So on the Wednesday evening, from 7pm, I will be interviewing Enzo and Roberto Ciardi at Mark's Club - discussing their heritage and style - in front of a small audience of PS readers.
If you would like to come, please RSVP to [email protected]. Only 20 places are available - it's a small space, and we want to keep it quite intimate.
If you would like to book an appointment with Ciardi for the next day, you can contact them at [email protected]
Mark's Club, by the way, requires a jacket to be worn and admits no one in sportswear or trainers. But PS readers are surely one group that should revel in that.
I look forward to seeing everyone.
Simon