Sartoria Melina – first London trunkshow, and talk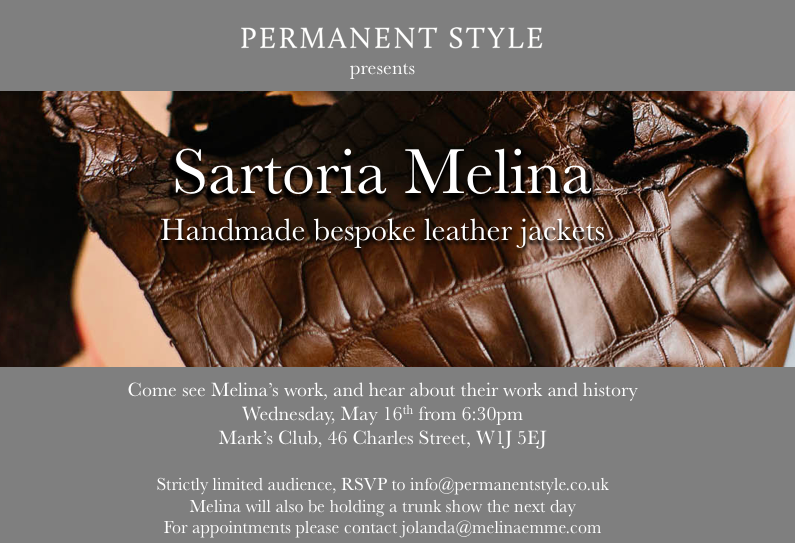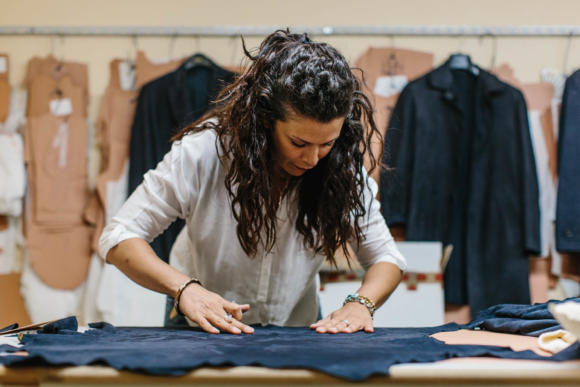 After a long wait, Neapolitan bespoke leather experts Sartoria Melina are finally coming to London - on May 16th and 17th.
They will be at Mark's Club, and as with Sartoria Ciardi last month, we will hold a small event for them on the Wednesday night.
Anyone that comes along will be able to meet Jolanda and Carmela, see examples of their work, and then listen as we conduct a short interview.
Last time a few readers said they would have liked to send in questions for the interviewees to answer. So if you have any such questions for Melina, do please add them to the comments of this post and I will be sure to ask them.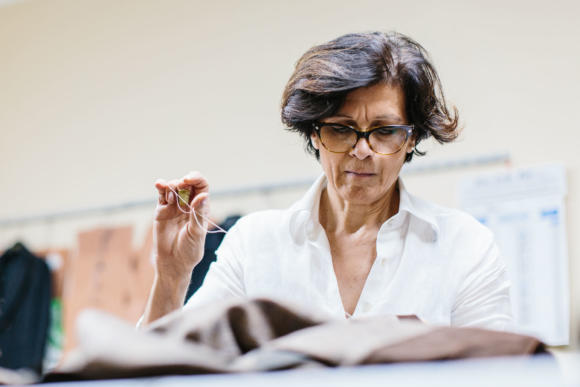 Melina's work is so unusual, with nothing comparable in London, that I'm sure they will be popular. Please do email me to get a place for the talk on the Wednesday night ([email protected]) and Jolanda for an appointment on the Thursday ([email protected]).
I've been wearing my brown nubuck Melina jacket regularly since the weather warmed up, and it's the perfect piece for me in many ways: luxurious yet subtle (given the texture of the nubuck) and a beautiful piece of craft.
Look forward to seeing everyone there.
Simon
Read all about Sartoria Melina and their workshop here. Read my review of a finished jacket here.
Photography: Workshop, Jamie Ferguson @jkf_man; Finished jacket, James Munro