Come to (Summer) dinner at Huntsman
Last year we held a wonderful dinner for readers at Huntsman - celebrating different types of evening wear, with attendees the winners of a competition for evening outfits.
This summer we have decided to do the same again, but celebrating all that is cool, summery and lightweight.
The dinner will be on July 17th, at Huntsman on Savile Row, and all readers are welcome to enter.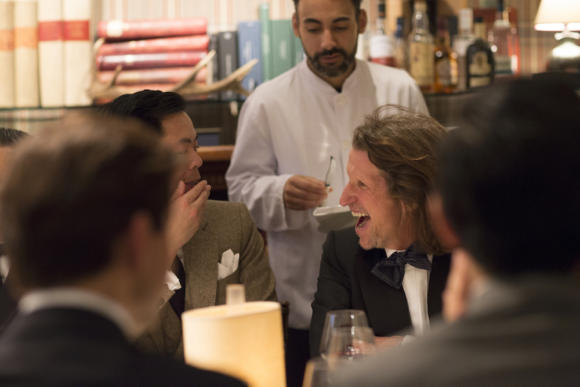 The structure will be the same as last time:
Readers can email me between now and June 29th with the outfit they would wear - ideally including both a description of it and images.

I select the 10 I think are the most stylish (the most Permanent Style-ish) and let them know the following Monday.

Those 10 winners will come to the dinner: we'll have a photographer to take portraits of everybody, and then the photographs will be published on Permanent Style alongside a brief description of the outfit and what the readers liked about them.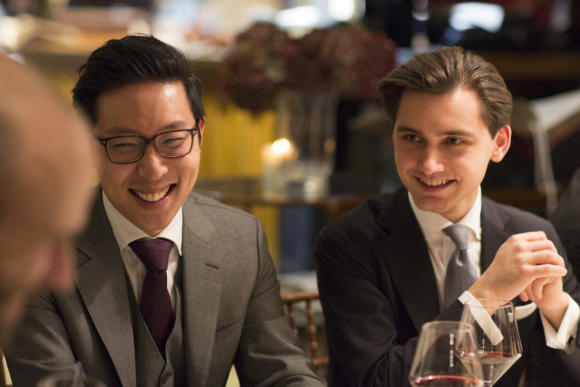 Other details:
Outfits can be sent to me in any way: on a hanger, laid out on a bed, as a selfie, anything. Just include a couple of sentences about why you like the style as an evening combination.
They should be sent to

[email protected]

The clothing does not have to be bespoke. It doesn't even necessarily need to be high quality. The focus is on style.
Submissions will be closed at 5pm GMT on June 29th. Everyone will be informed whether they have won or not on July 2nd.
The dinner itself will take place on Tuesday, July 17th. Those submitting must be free for dinner that evening.
Winners must be willing to have their portrait taken.
I can't wait to see what comes in. Although do please bear in mind that, while this could seem like an opportunity to wear every bright, floral piece you can think of, the emphasis is still on the subtle style we usually push at Permanent Style.
Equally, while there is no real dress code, wear what you would consider appropriate for a smart summer occasion. I wouldn't expect everyone to necessarily wear a tie, but I would expect a jacket.
I'm tremendously looking forward to it. You can see coverage of last year's event here: