Video: The New York Symposium – Dressing up and down
'Dressing up in a Dress-Down World' felt like a very timely subject for this Symposium, our first in New York.
And particularly relevant in the US, perhaps, where there has always been a cultural aversion to dressing too smartly - in the so-called 'classless society'.
It clearly hit a nerve with the attendees, who filled every one of the 200+ places, and were talking about it before and after.
Although we all had prepared questions (eg. Is dressing up still considered a compliment to the host of an event?) the talk quickly swung to other areas.
Such as the difference between public and private selves. Or whether anyone should ever dress like their son.
Scott Schuman criticised menswear fanatics for snobbishness.
Jay Fielden complained he got thrown out of a country club, despite being better dressed than anyone else.
And Bruce Boyer explained why he's similar to a corpse. It was quite entertaining.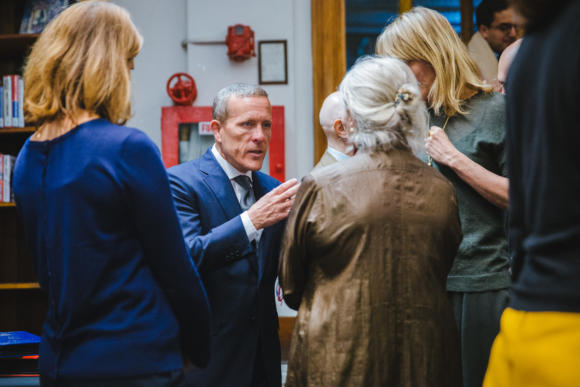 I was particularly glad to have such a range of speakers - to break out of the menswear bubble. Averyl Oates was particularly effective there, given her fashion background, as was Scott given his coverage of men's and women's. John Demsey was very personal and insightful.
As I say at one point, the best news I heard all evening was that Estée Lauder is finding that quality and information is the best way to sell cosmetics today.
If it's happening with beauty products, there's hope for everyone.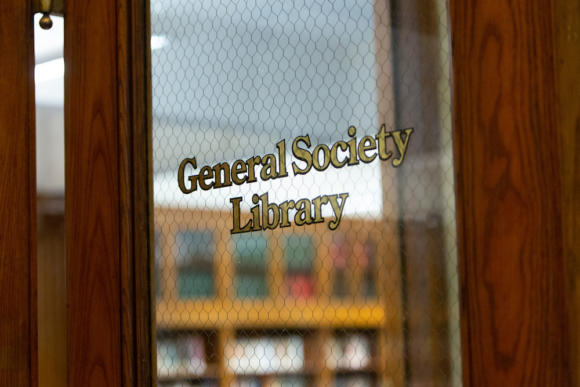 Below are our lovely speakers and their titles. Thank you everyone for coming, and particularly to Budd and Anderson & Sheppard, who made the whole thing possible.
Enjoy the video.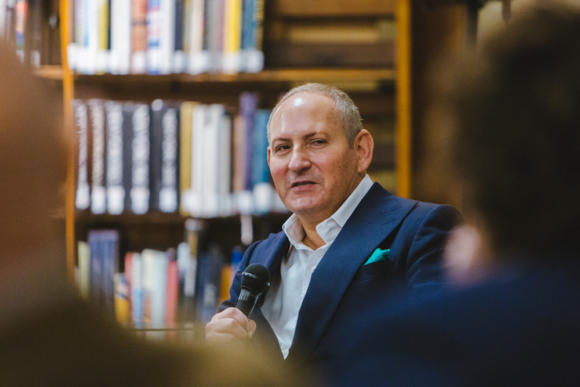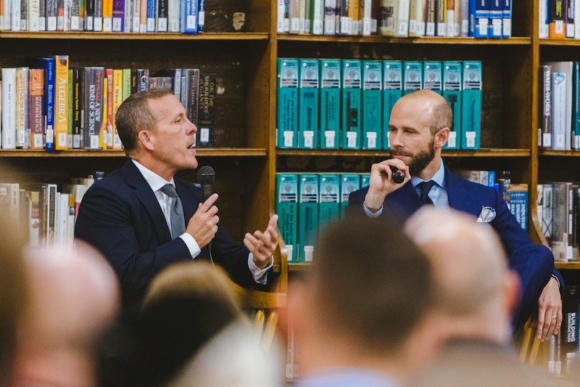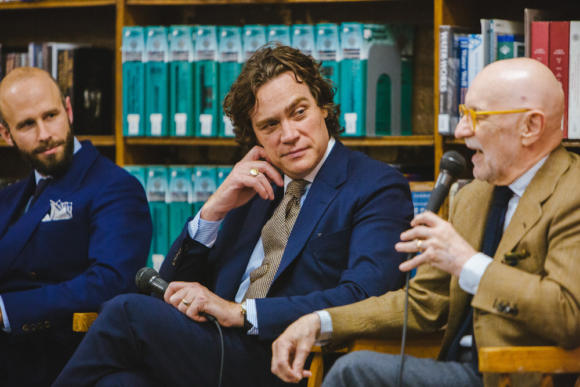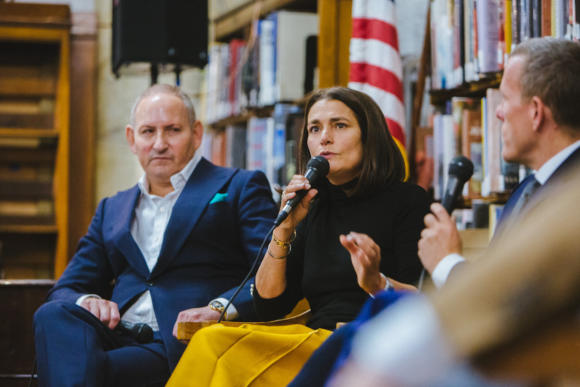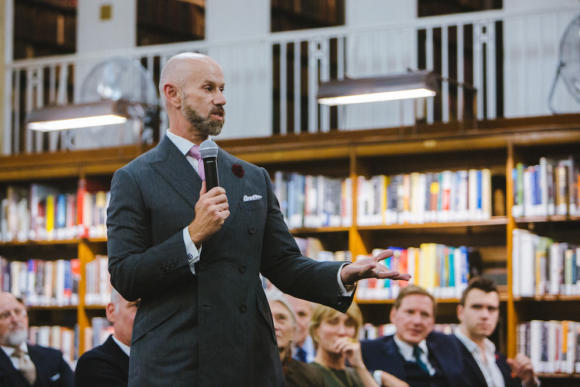 Photography: Fred Castleberry