Amended Friday Polos in stock – and available to try on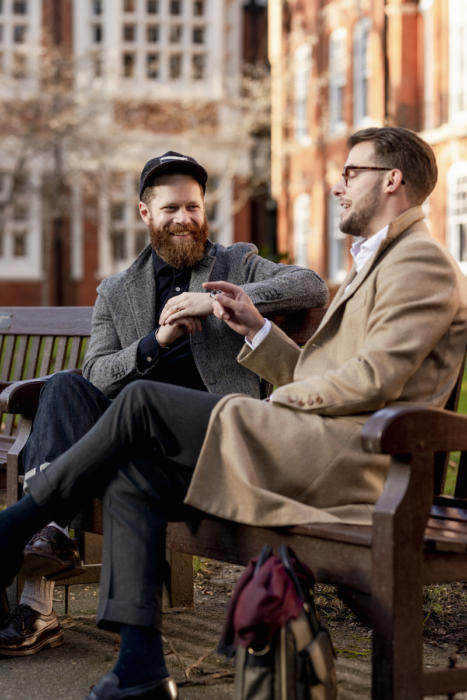 Thank you for waiting so patiently - particularly those on the waiting list, who were alerted to the Friday Polo's availability a couple of days ago.
The Friday Polo is now back in stock, in its original four colours: navy, green, grey and white.
You can see them on the Shop page of the site here.
We've also made a small enhancement, adding fusing to the placket.
One thing I wanted to change in the original Friday Polo was the structure of the placket, which was a little too soft.
So in the lightweight version offered in the summer, we experimented with a little fused lining, similar to that already in the collar and cuffs.
It worked so well that the change has now been carried across to the whole range, and every future Friday Polo will feature it.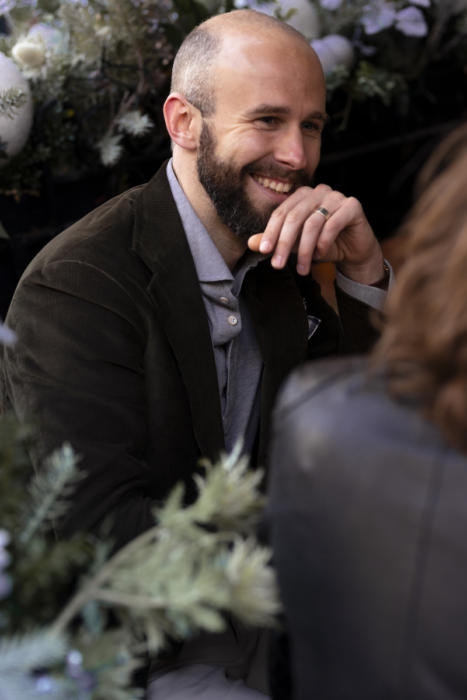 Elsewhere it's the same popular design, created specifically to be a polo shirt that works under tailoring.
The collar is a little higher, so it sits above the jacket collar. The body is long, like a shirt, so it stays tucked in. And the material is a heavy piqué that can be worn year-round, not just in summer.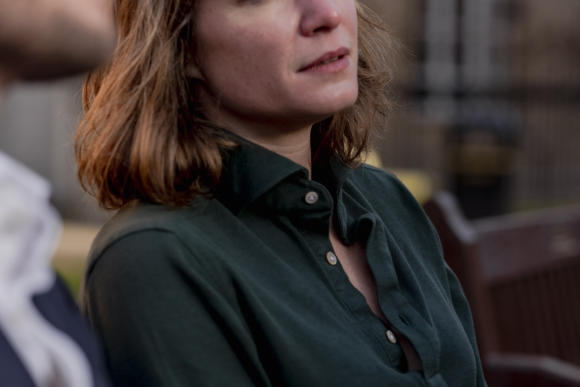 There are also functional elements of handwork, such as a hand-inserted sleeve and hand-rounded collar, that give the Friday Polo the same functionality with a jacket as a good Neapolitan bespoke shirt.
It is designed to be, and has become for many people, the perfect thing to wear in a casual office to look well-put-together but in no way corporate.
You can read more about the shirts, their making in Naples and the cloth on the shop site here.
Another important addition to the offering this time is that we have sizes available for people to try on in New York, and in London.
The four colours of shirt, each in one of the four sizes, are right now in the Stefano Bemer showroom in New York, and in the Whitcomb & Shaftesbury atelier in London.
Please contact them to arrange a time to go try on the sizes if you want to.
Contact details are [email protected] and [email protected]
This is hopefully a small step towards making sized PS products easier to buy. Although we offer free returns, sending things back and forth is always a pain.
These are the only products available in the showrooms at the moment.
But it might be something we look to expand in the future.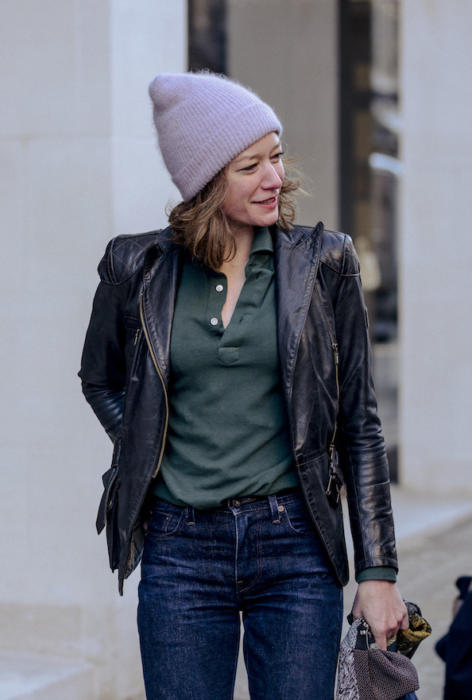 As has now become customary, we organised a photoshoot with three friends to demonstrate different ways to wear the Friday Polo.
Pictured here are:
Lizzie Radcliffe (from Levi's bespoke service, in green)
James Allen (from Birch creative agency, in white)
Jamie Ferguson (coping well with being in front of the camera for a change, in navy)
and myself, in grey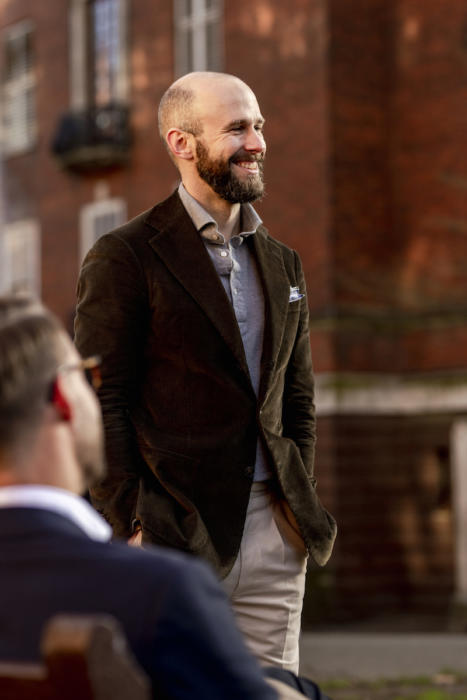 James wears his white Polo in a very classic, refined combination of navy blazer and grey trousers, showing how formal it can be.
I'm in the grey Polo with a jacket and trousers as well, but both cotton: a green-corduroy jacket from Ettore de Cesare (review coming soon) and beige cotton trousers from Dalcuore.
Still smart, but a lot less formal.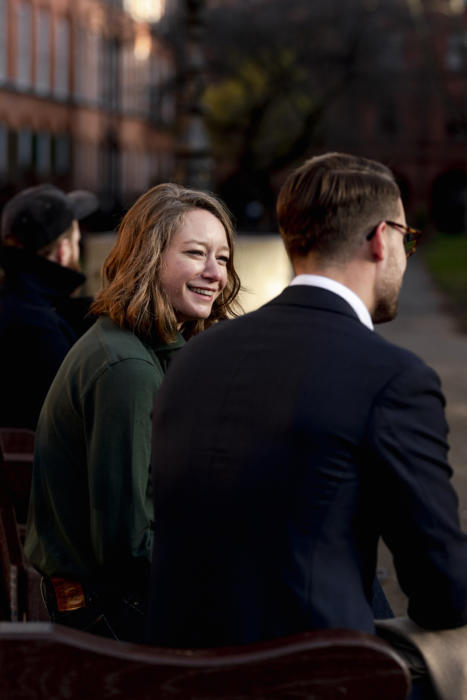 Jamie is perhaps the most stylised, buttoning his polo up to the neck to wear under a Thom Sweeney bespoke grey-tweed jacket, jeans and a pea coat.
And Lizzie is super-casual, tucking her green polo into a pair of her bespoke Levi's, with a leather jacket over the top.
The shoot was great fun, and hopefully shows the versatility of the polo beyond just shots of me wearing it with the same old sports jackets.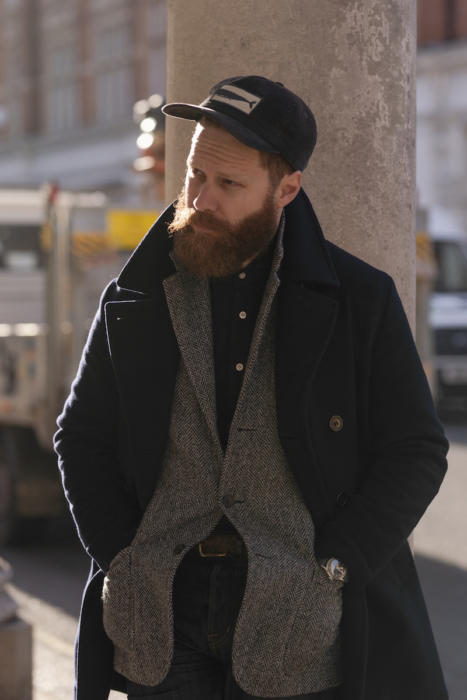 It's also weird to think this is the fourth shoot we've now done now. The years fly past.
Below I've added in a few more shots from previous years, to demonstrate yet more combinations.
Thanks everyone, and thank you for your support of Permanent Style.
Friday Polos £165 plus VAT, in Small, Medium, Large and Extra-Large - details and availability here.
Photography: above, Alex Natt @adnatt; below, Jamie Ferguson @jkf_man