Video debate: The future of tailoring, with Saman Amel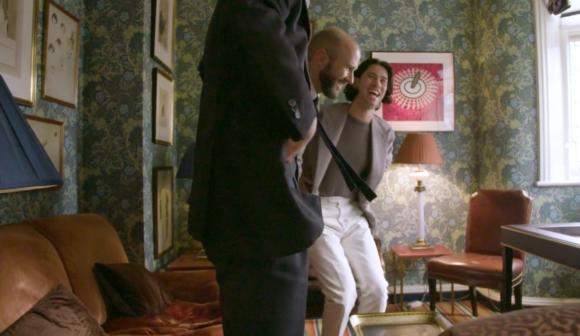 The lack of a coherent dress code in modern offices does not mean men will wear tailoring less. It just means they have more choice.
And Saman and Dag find that their customers are both bankers dressing down (not in a suit, but not in a polo either) and tech workers dressing up.
There's a middle ground, where choice breeds uncertainty, but men always want to look good and to impress.
I've wanted to talk to Saman Amel about this in detail for a while, because they've been so popular with Permanent Style readers since they started travelling. Because, I think, they cater to this middle ground really well.
We discussed this in the talk shown below, held last month in Mark's Club in front of some of Saman Amel's best customers.
It was a great discussion, covering everything from women's couture to the guys' decision to introduce black into their colour scheme. Now that was ballsy.
Other points worth writing down and remembering I think:
Remain elegant but relevant
A wardrobe that is mostly warm or mostly cool is more versatile
Play with texture before colour
Menswear moves in decade-long cycles. It might mean tailoring is back (again)
Anyone really interested in clothing will find some inspiration in women's fashion too
And all brands have to change and evolve; they just need to do it slowly and naturally
I am wearing:
Saman Amel jacket (pictured here)
Pink-striped shirt from 100 Hands
Fox charcoal flannel trousers from Whitcomb & Shaftesbury
Suede Belgravia loafers from Edward Green
Navy knitted wool tie from Bigi, via Trunk
Saman and Dag, of course, are wearing Saman Amel.