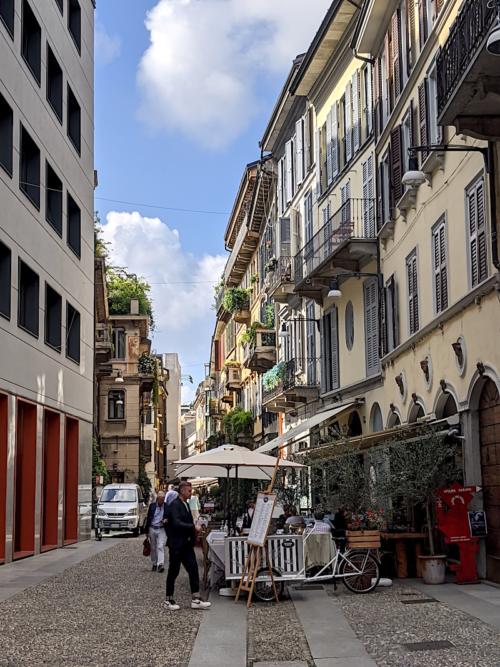 When I was young, my family used to play a game on holiday.
The question for all of us was: what can you see that tells you you're in a different country? It could be the types of trees, the style of road signs, the way people gesticulate. It made you notice these little nuances.
Today, you can add anti-Covid measures to that list. In Milan, I noticed, most people on the streets wear masks even if they're nowhere near anybody. That doesn't happen in the UK. And yet, in cafes or restaurants, there is no 'track and trace' system, no request to register your attendance. This isn't working that well in the UK, but the requests are everywhere.
I was briefly in Milan this week, principally to visit the Francesco Maglia umbrella workshop (above).
I find it endlessly fascinating how people relate to these local makers. Maglia is perhaps the best umbrella factory in the world, yet it's in the basement of an anonymous street, and most fashion people in Milan don't even know it exists.
I'll write about the company, the process, and the umbrellas later, but it was nice to see what a busy place it was: a small shop from Switzerland were there placing an order, picking silks from the rack and matching them with woods; and a local man popped in to ask about repairing an old silk umbrella of his father's.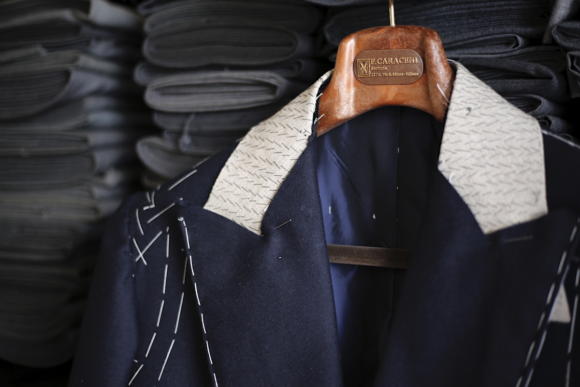 I also took the opportunity to have a fitting with Nicoletta Caraceni – the proprietor of the lesser-known Caraceni house in Milan (Ferdinando Caraceni), but my personal favourite.
I had asked Nicoletta to make a navy version of the double-breasted cotton jacket I have from them, and picked a cloth from swatches sent earlier in the year. Nicoletta has a great selection of vintage cloth, and the wool/cashmere I went for had a lovely feel.
Tailors all over the world are in trouble, but the large Milanese houses seem to have it particularly bad.
The problem is they don't do trunk shows – they're dependent on customers coming to them. Savile Row is very reliant on the US, but at least it requires just one trip to New York to make things better; Nicoletta needs the whole world to be able to travel, including England, Brazil and Dubai. Apparently only the Swiss are coming at the moment.
Ferdinando Caraceni is a small operation, with just five full-time staff, and Nicoletta has never overstretched herself by trying to grow too big or too fast. She sometimes closes orders for a few months every year, once the workshop is at capacity. But still, when 70% of customers are international, it's a big blow.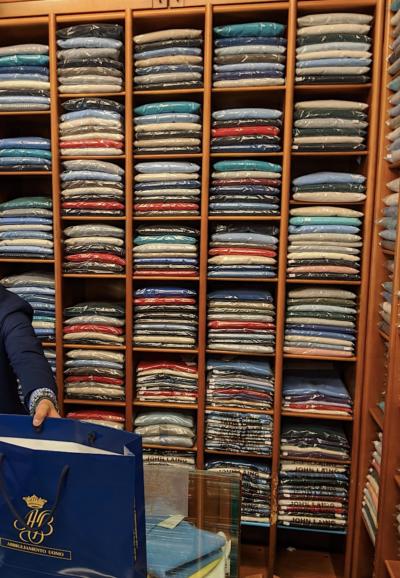 My last morning, yesterday, was spent visiting a few shops. I have an old shirt from Al Bazar that's been worn so much it's falling apart, so I took it to the shop in the hope they would have a new one.
No such luck. But still, they had enough other denims (different colours, weights, tuxedo, Western) for me to find another I liked.
Al Bazar is Lino Ieluzzi's taste, and in the most politest possible way, it is not mine. But the shop is so big and varied that there are always little gems to be found. Avoid the double-monk shoes and the shiny belts, and look at the knitwear (above), or the blousons.
I particularly liked a raglan-sleeved sweater made in a Sea Island cotton. Like a luxury version of a vintage sweatshirt, complete with high collar and narrow waist, but a big chest. And best of all, the yarn meant the luxury was all in the feel – it still had that sweatshirt look.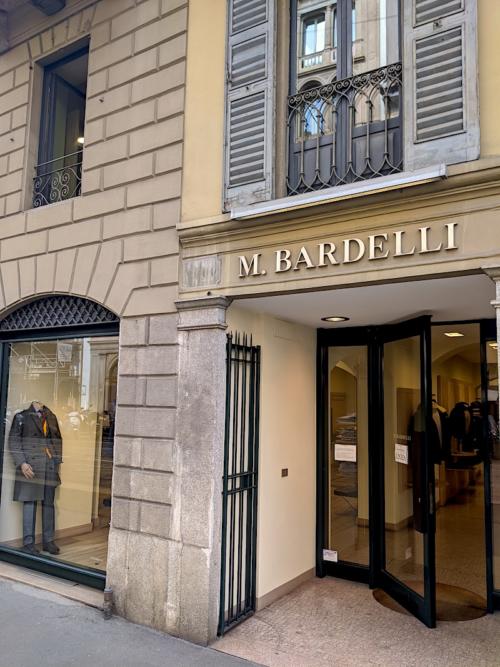 I also popped into Bardelli, which is another great Italian menswear store – the kind London has always sorely lacked.
The taste level is pretty much always good, and it revels in the grey-cashmere-and-brown-suede aesthetic of the best Italian menswear. There are skinny stone-washed chinos too, but alongside some great tailoring, outerwear and accessories. I tried a really chunky fisherman's knit, but the fit didn't quite work.
The thing that's killing all these Italian stores is they have no e-commerce. I've had conversations with many of them over the years about it, and like big brands they've said they just want to focus on the in-store experience.
But everyone else has slowly realised online is part of modern customer service – as much as knowledgeable advice or good stock. Hermes, Loro Piana etc all resisted and were proved wrong. The sad thing is that it leaves these menswear stores very vulnerable.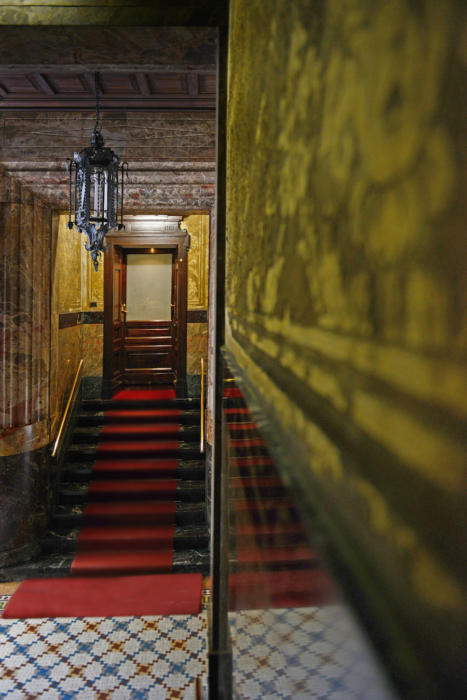 There wasn't time to visit the lovely Stefano Bigi, though I'm told his tie workshop (above) now has a mini-store where customers can make bespoke orders. Maglia is doing that too: it's probably quite an effective way to bring people closer to the production, and perhaps understand it more.
I did briefly visit Bernardini, the high-end antiques dealer that specialises in men's favourites like watches and trunks. Seeing how they've repurposed Louis Vuitton models made me wonder if I should do something similar with mine. I was also very tempted by a couple of vintage watches and an old Hermes letter opener - but stayed strong.
Most Milanese people I talked to seemed surprisingly upbeat, perhaps because their anti-Covid measures are apparently working better than those in Spain, France and the UK, at least for now.
Still, I'm sure that will change: it may be a good while before I get to return to Italy. While I was there, that knowledge made the brief trip all the sweeter.