Video: Carl and Oliver of Rubato, in conversation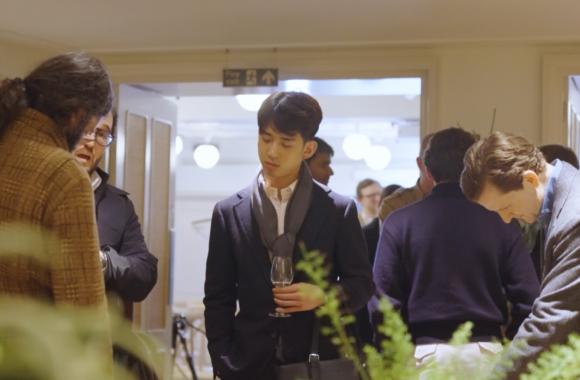 One of the things I enjoy about this series is the way each conversation drifts onto grander topics. Even though many of the people are similar, and the questions don't vary too much, we always end up discussing abstract, interesting ideas.
With Oliver and Carl of Rubato, those ideas included how a style becomes timeless - why certain traditions like Ivy style are so consistently reinvented, and resonate in different cultures. And how much you want to define your brand - why they don't like to be considered Swedish, but why some definitions and labels are inevitable.
I think you'll really enjoy it. For the first time I've also included a contents for the video, below, where you can see the topics we discuss. This will hopefully help you work out which sections you'll find most interesting, and help find those sections later on.
As ever, thank you to Mortimer House for hosting us, and to all the lovely PS readers who attended on the night, and made Oliver and Carl so welcome.
Contents:
1:10 – How they started the brand

3:00 – Trying to find a knitwear manufacturer

7:00 – The cut of the knits

11:00 – Making in Japan and product development

14:00 – The style, the vibe, of Rubato

18:00 – The first photoshoot, clothing and art

23:00 – Ivy style, without the baggage

27:00 – Swedish style

37:00 – Being labelled

41:00 – Question: Advice on starting a brand

47:00 – Question: Knitwear for life

49:30 – Question: Being your own customer

53:20 – Question: Does London have its own style?

55:20 – Question: Would you ever do tailoring?
Previous interviews in the series: