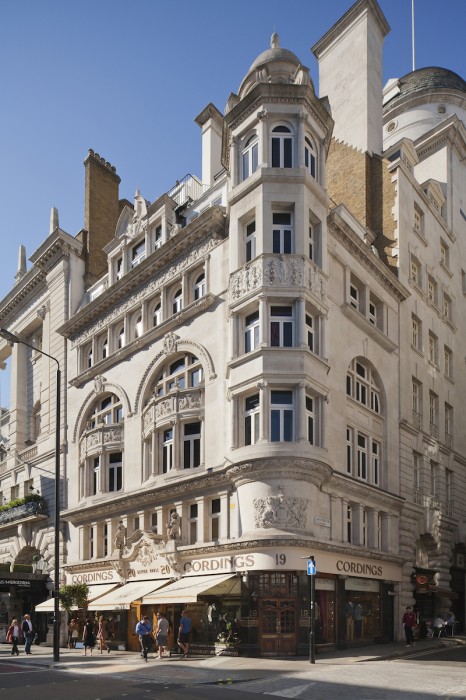 Cordings is a rather special shop. Not for its history, which I know others would focus on, but for its consistent philosophy of quality materials and practical construction.
This is not a luxury retailer. The knitwear is of lambswool, not cashmere. Most of the silks are digitally rather than screen printed. In fact the artisan crafts we celebrate here at Permanent Style are largely absent.
The same goes for fits. Where we discuss bespoke shirtmaking and slim-line knitwear, Cordings specialises in boxy Tattersall-checked shirts and generous sweaters. The raincoats have plenty of room to move; it's no surprise Loden coats are a perennial favourite.


But it's all designed with practicality in mind. The shirts are comfortable, and don't un-tuck no matter how much you twist to fire your gun. The coats, equally, offer the ability to load up pockets with all the necessities of a day out on the estate.
And while the niceties of screen printing are not top of the priority list, materials are very important elsewhere. The corduroys (from Brisbane Moss cord) have heavy, canvas pocket linings. The covert coats, for which Cordings is famous, use a proprietary Fox Brothers cloth. Raincoats are made by Thomas Hancock (same bonding/gluing process as Mackintosh).
The Tattersall shirting is unusual, with part of the range being an 80/20 cotton/wool mix, where most are one or the other. Harris tweed is everywhere – for its durability, its range of colours, and its small runs. In fact, small runs are important in everything, given the breadth of the range and small size of the shop.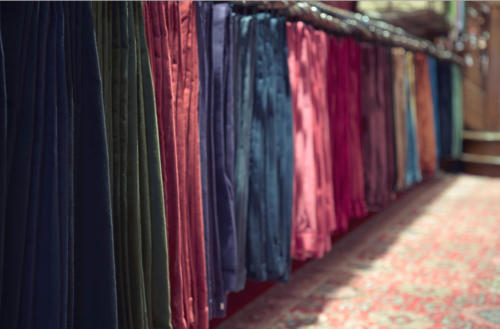 Perhaps the crowning glory when it comes to cloth, however, is the keeper's tweed. As far as I know Cordings is the only company in London to carry ready-to-wear jackets in keeper's tweed – the covert-like 28-ounce wool built to stand up to thorns, rocks, and anything else the countryside can throw at it.
As you might expect, the Cordings stock and cut changes little between seasons. The corduroys are the same weight and the same width, allowing it to carry 20 colours in them (above). It's the kind of shop where men go because they know they can buy the same thing year after year, and repair or replace much-loved items.
There is, of course, much to explore in the store and the history. Founded in 1839, the address and store front dates back to the 1877. Back then it had tailors and bootmakers on site, and the archive pieces around the store (below) are Cordings originals rather than (as in other stores) random boots acquired at junk shops.
Cordings is much loved, and deservedly so. I don't shop there, but I admire its attitude and I hope it never has to change.