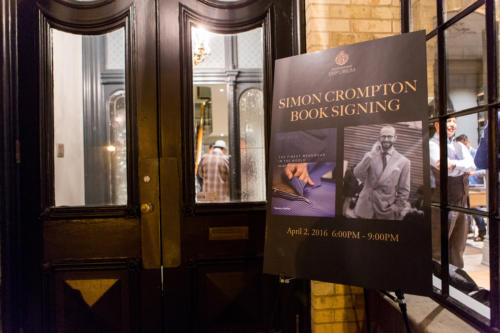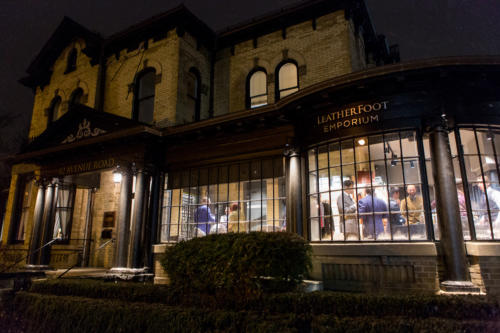 When I fantasise about running my own shop, stocked with the greatest menswear money can buy, it normally involves having the finest tailor and the finest shoemaker on site, beavering away just for me.
I discovered last week that Ideyi of the shop LeatherFoot in Toronto, Canada, has done just that.
Not only has the shop moved to a beautiful, big old townhouse, but he has persuaded local tailor Francesco Pecoraro, and bespoke shoemaker Koji Endo, to move their workshops in there with him – in Koji's case all the way from Japan.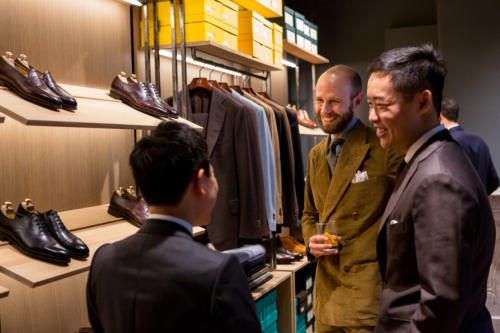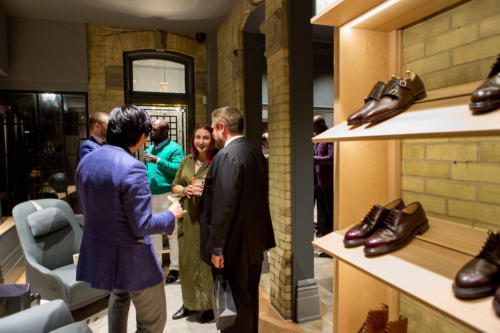 I'll write more on both craftsmen later, but for the moment I'd like to say a big thank you to Ideyi and local writer Pedro Mendes (of The Hogtown Rake) for inviting me over to Canada, and their wonderful hospitality while I was there.
It's always lovely meeting readers at these events around the world (the power of internet!) but the guys in Toronto were particularly enthusiastic.
We had some cocktails and food, standing in front of the huge bay window the shop has, looking out on the main road.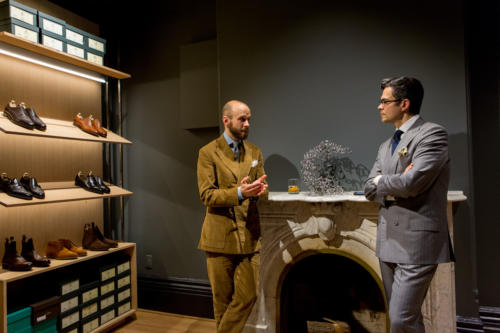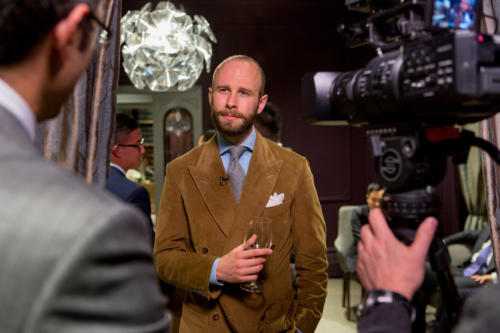 Then Pedro interviewed me on camera for the audience, before opening up the discussion to their questions. There were some great points here – particularly around value for money.
There is a natural tendency among menswear enthusiasts to shoot for the very best. Particularly when other enthusiasts like me write books like 'The Finest Menswear in the World'.
But when guys are starting out, they will get much better value for money by just investing a little bit here and there. By buying Crockett & Jones shoes, and not shooting for Saint Crispin's just yet. By saving up for a good Frank Clegg bag from the shop, or a couple of nice, conservative Cappelli ties.
Because all these items necessarily experience diminishing returns. You get a lot more value in trading up to Crocketts from those crappy, cemented high-street shoes you were wearing before. You get good leather, Goodyear welting and proper structure (toe puff etc). The next level gives a nicer waist and maybe hand sewing – not quite the same.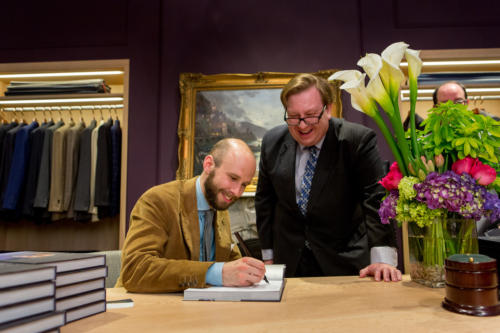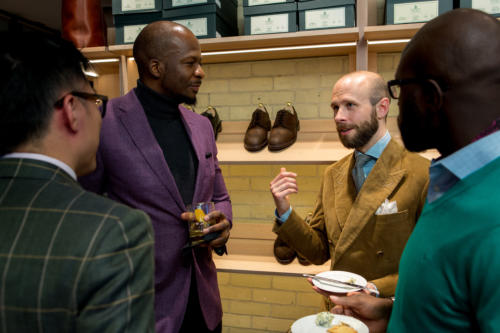 Thank you to everyone, for your interest, your enthusiasm and your questions.
I'll do a separate post some time on my old corduroy Anderson & Sheppard suit, worn here. But I would like to give a shout out to my beautiful raccoon-and-beaver hat, which I am wearing with Pedro in the shot below.
It is from the wonderful Eggert in Iceland, stocked at Anderson & Sheppard on Clifford Street. And it is very rarely cold enough in the UK to justify it.
Only recent trips to New York and Toronto have pushed it into service this year – so thank you, East Coast weather.