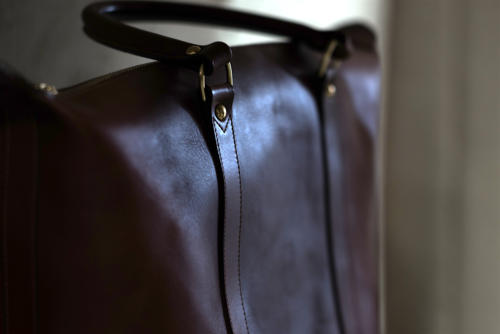 I first got to know Frank Clegg five years ago, back when the company was still Lotuff & Clegg.
I bought a beautiful leather tote bag in 2011 – and have continued to recommend it ever since.
Unfortunately Joe Lotuff, who I interviewed at the time, fell out with Frank and the two halves of the company went their separate ways.
Lotuff bags are now sold online and in a few shops, but I (and most people I know) have stuck with Frank Clegg – the manufacturer and the designer of most of the styles both companies sell.
It's been great to see how the company has gone from strength to strength ever since. Clegg bags are sold by most of the specialty shops we love: The Armoury, Leather Soul, Double Monk, Linnegatan and now – as of last weekend – the new Leatherfoot in Toronto.
They also just moved into a much bigger manufacturing facility in Massachusetts, increasing from 8,000 to 18,000 square foot.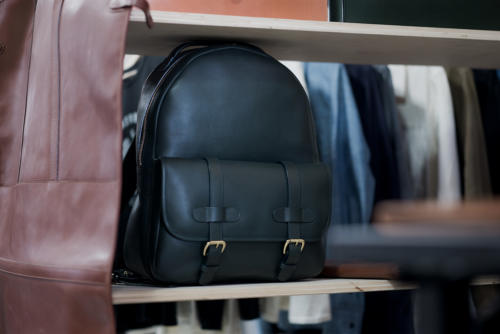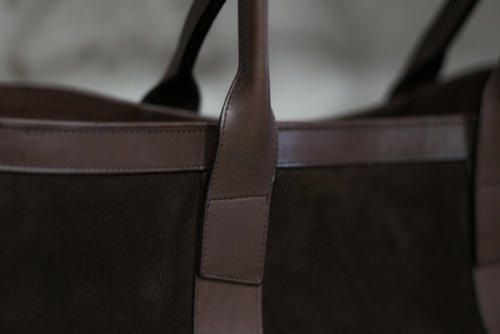 In England there is a strong tradition of bag making, but all derived from the saddlery industry – and therefore focused around heavy, oily bridle leathers and chunky hardware. Italy and France, by contrast, usually produce bags in treated and printed leathers, with flimsy zamac.
For me the sweet spot is half way in between: natural, veg-tanned leather with minimal brass hardware. Simple, functional designs, with all the focus on the beauty of the materials. Which is what Clegg makes.
I often talk on Permanent Style about the finest examples of leather goods – often hand-sewn, with multiple rounded layers of inking down the seams. It's what you'll get from Hermes, or the top-end Dunhill line.
This is the luxury side of the market, and continues to be what I recommend for those than can afford it. But it's a very narrow and expensive area – for the majority of men out there, Frank Clegg is the perfect marriage of quality and value.
(I would also put Filson into that bracket, as I've written previously. But you have to love the canvas more than leather, and that canvas makes the Filson bags less formal in general.)

Clegg's Zip-Top Briefcase or Commuter Briefcase (above, top) are in many ways the perfect modern work bags. Smart enough to go with a suit, yet casual enough for a creative in knitwear and jeans, their versatility comes from a simple design and subtle tumbled grain leather.
I know how well that leather ages because I've seen it on my tote over the past five years (pictured below). It will scratch, but then rub into the texture of the bag.
If you were obsessive enough, you could track your time with the bag in these little nicks and scrapes, which gradually bed down into tiny tonal variations.
The duffel bag (above, bottom) is the same aesthetic again, with Frank's signature angled ends to the straps. Personally, I like all these pieces unlined, so you can see the reverse of the hide as well. Just with the addition of leather inner pockets.


Back in January I had a long chat with Ian Clegg, Frank's son, at Pitti Uomo. It was great to hear how positive he was, despite clearly some painful years in the past.
"The move into new facilities will be great," Ian said. "We have eight people working here at the moment but really need space for more.
"We also always look to take people on full time, and train them up to work with us long term. Unfortunately around Fall River a lot of the work is part-time, and it's tough to get people to stay around on that basis."
The area used to be a hub of manufacturing, but there are only a few factories left, mostly centred around clothing. "It's hard trying to stay in the area when everything is leaving, but – fingers crossed – things are going in the right direction at the moment."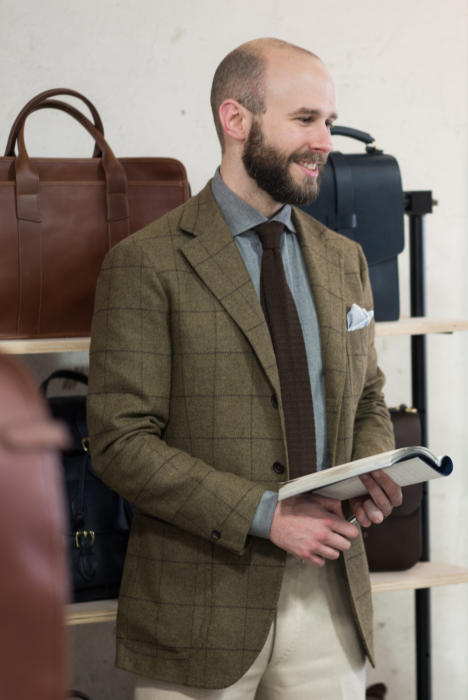 The team are innovating, but slowly – expanding into backpacks, more totes and more women's models as the market proves there is appetite for them.
But they're not rushing or trying to grow too fast – as managers without a craft background tend to do.
I look forward to using my tote for decades to come, and really want Frank Clegg Leatherworks to be around to help me look after it.
You get a nice feel for Frank's love of raw materials and leather in particular, in the Craft profile piece below: