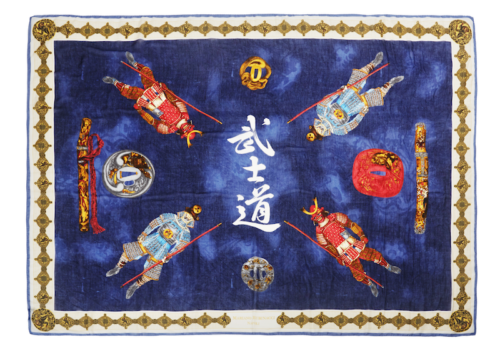 I've had a few questions from readers as to my views on The Rake's new collaborations – products that the magazine started selling on its site a couple of months ago.
I've seen most of them first hand, indeed in some cases witnessed them in the process of creation, so happy to give my views on how they look and feel.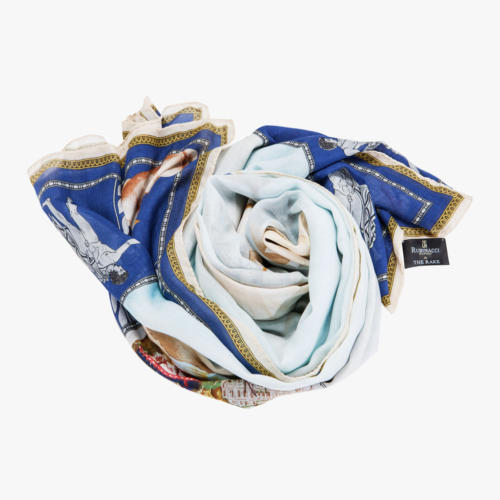 I was surprised that among my favourites were the Rubinacci scarves (£380). A silk/modal fabric mix is unusual, but it works well as a summer material – the silk gives it a luxurious touch, and the modal is cool and lightweight, without the wrinkliness of cotton.
I also like the designs – the Samurai one at top in particular. Collaborations should be about unique products, or combining the tastes of two different organisations or viewpoints, and this is both very Wei and very Luca.
I'm also a fan of the Husaren boots from Ludwig Reiter (£1,100). So much more enjoyable than a wellington boot on a really horrible, wet day, with their heavy waxed calfskin.


The Drake's ties and Thurston braces will be familiar, but have been commissioned in unique colours and archive materials. The Sexton products are rare in also being available from Sexton themselves – most others are exclusive to The Rake.
The trainers, obviously, are not to my taste. Neither are the camo headphones.
But looking at the future roster of things coming up, I'm pleased to see that everything is of a consistent taste. Collaborations are, at root, a customer's fantasy of creating his own product. And if that customer's vision doesn't come through, it is a waste.