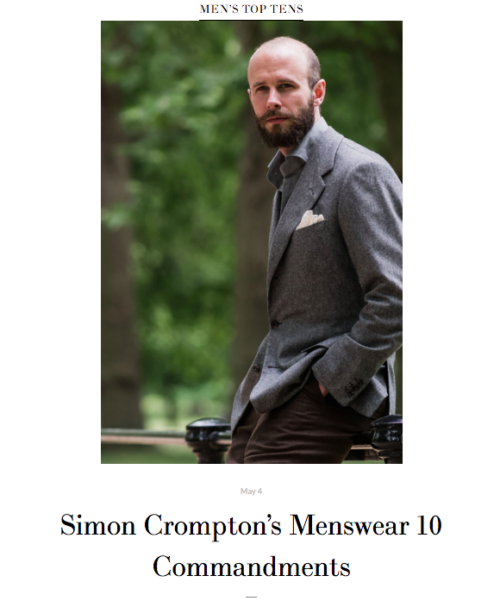 My old friend Christian Barker – ex-Rake editor and general good egg – has a new project documenting some of the 10 style commandments of his famous friends and stylists.
He published my thoughts today, and you can see the full article here.
The site is called Men's Top Tens and also includes insights from the likes of Luciano Barbera, Raymond Chu and Ston Tantraporn.
Enjoy.