The Armoury: Do you know about the trousers?
For many reasons - personal, business, product, sheer beauty of execution - I've long been a fan of The Armoury.
They were therefore one brand I was particularly excited to get into our Savile Row pop-up shop.
However, the things I wanted to feature weren't perhaps the most obvious.
Yes, there are some Frank Clegg bags (totes and garment carriers that use a hardy and waterproof sun-umbrella canvas alongside the leather).
Yes, there are the instantly recognisable Armoury lapel chains (in a variety of designs and finishes).
And yes, there is an actual Ortus folio case - in deep-brown calf with green stitching.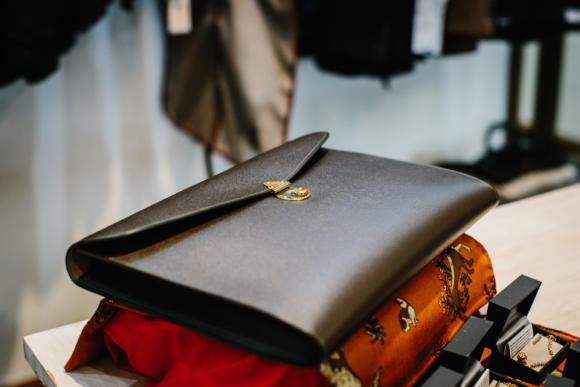 But I wanted to get in the trousers. More specifically, the chinos and the jeans.
I picked up a pair of Armoury chinos in New York over a year ago, and they have quickly become my favourite casual trousers.
Made in Hong Kong from a sturdy cotton twill, they wear in beautifully (akin to denim) and are now incredibly comfortable.
They have a high rise and a relatively wide leg - for me, to wear with knitwear and trainers therefore, not a jacket and dress shoes.
And they are in the shop in tan, green and navy.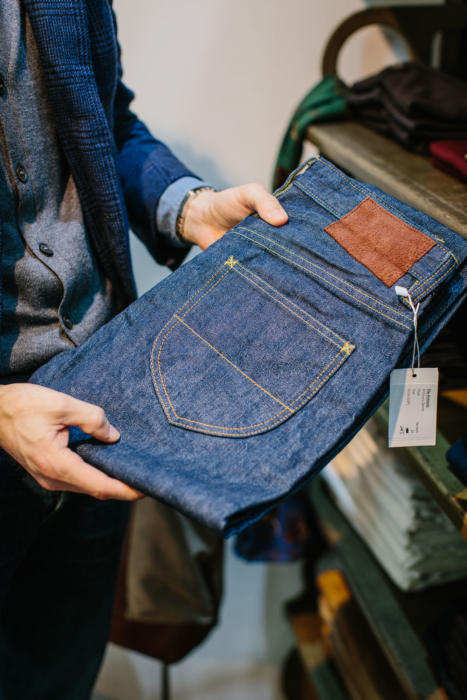 The jeans are a little more complicated. Also made in Hong Kong, from Japanese denim, there are two styles: the 'bar tack' and 'sixties' styles.
The former (shown above) is a once-washed denim, has a straight leg, and sits just above the hips. Named after the crossed bar tacks on the top corners of its back pockets, it is perhaps a more conventional modern jean.
It also comes in a white denim.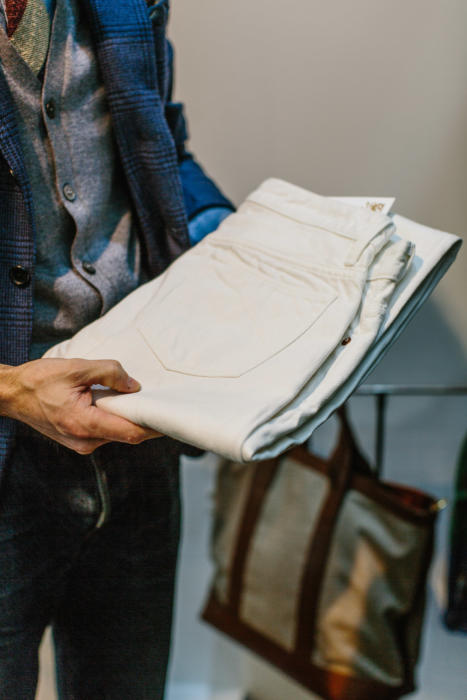 The 'sixties' style is more unusual, and more me. It is made in a raw denim and has a high rise - which is much more useful with tailoring - and a slightly wider leg.
That leg, though, is still relatively narrow and it's the jean I would pick to wear with a soft-shouldered jacket.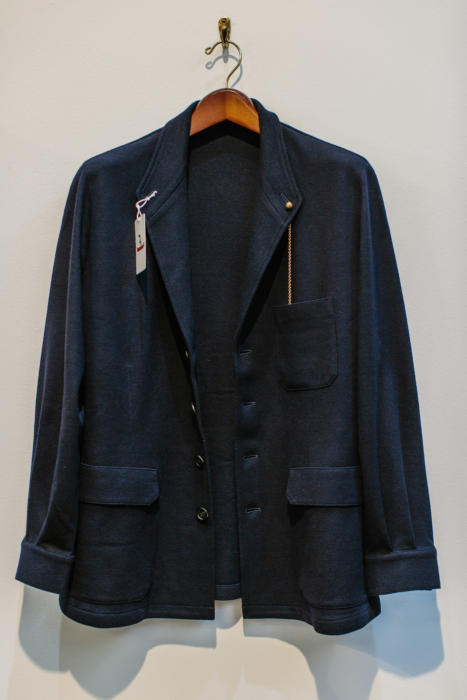 Which segues into… the range of soft to very-soft navy jackets in the store that, frankly, would fit the lifestyle of any man, no matter how formal or casual.
There are three Drake's jackets - a navy hopsack jacket, a navy tweed jacket and a navy jersey - and then the Armoury Teba jacket, which is the most casual of the lot (above - and known as 'The City Hunter').
A full range, from smart to sweater.
The City Hunter, by the way, is a real upgrade on a normal Teba jacket, blending the style with Japanese fabric and construction.
The wool/cashmere mix has a luxurious feel with ample stretch from the jersey knit. And it uses a 'seamless' technique to join parts (such as the shoulder) where the body presses against the garment, removing any extra thickness that would normally be created by the seam.
These are the last few the Armoury has, but more are coming (in the navy and an olive colour) in May. I'd also recommend sizing down - I wear a 46 (size 36 chest) in it.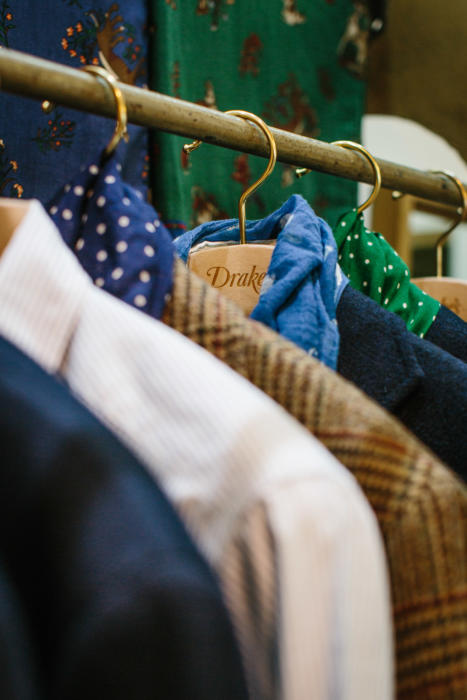 Photography: Jamie Ferguson @jkf_man