Best Customer Service 2018: No Man Walks Alone (or, the future of retail)

Best Customer Service of the Year: No Man Walks Alone
Runners up: The Anderson & Sheppard Haberdashery, Skoaktiebolaget
Although there were many categories we could have selected for our Permanent Style awards - launched earlier this month - Customer Service was the one I was most excited about.
Good customer service is something rarely highlighted in the fashion world, yet it is core to so many of the things we value.
Personal service is an obvious attraction of bespoke tailoring, together with a relationship that deepens over time. But it's no less important to the popularity of good independent stores.
Strong relationships with salespeople, and trust in the way a shop is curated, can lead to a mutually beneficial relationship of loyal, repeat customers that look forward to the shop experience.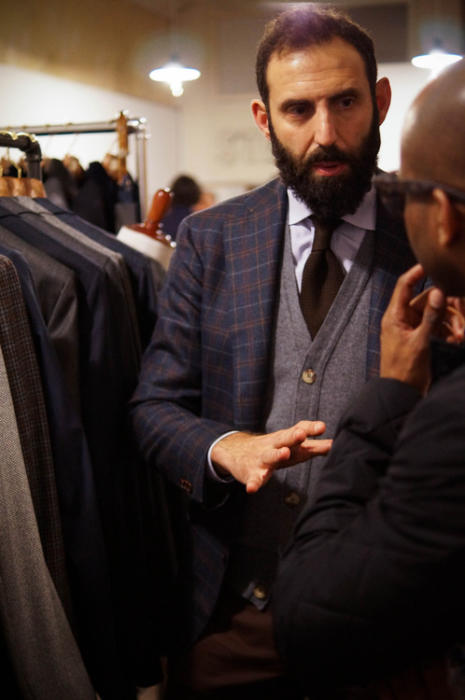 It was gratifying, therefore, to see that this awards category received more votes or nominations than any other, as well as more comments.
Customers were keen to relate their experiences, and extend their thanks, to the three brands that quickly dominated the votes: Skoaktiebolaget, the Anderson & Sheppard Haberdashery, and No Man Walks Alone.
Comments about NMWA (which won this year, with A&S second and Skoak third), included:
"My drop-in visit in November was one of the, if not the, most enjoyable shopping experiences I've had. They were willing to let me try on a bunch of things and offered excellent style advice. I'm hard pressed to think of a better experience shopping both online and offline."
"Always generous with time for answers to questions and when small things have gone wrong with shipping or orders ... been humble in apologies and more than made up for it."
"Greg and Kyle are quick to answer questions, and are more than happy to accommodate my requests – even when those requests cost them time and money"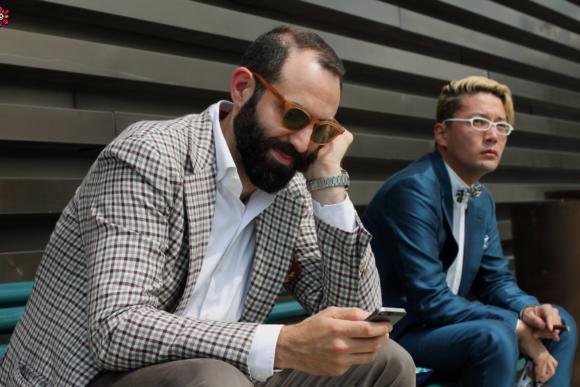 When I talked to Greg [Lellouche, NMWA founder, pictured above] last week, he related how lovely it was to see these comments come in.
"It was incredible, and frankly really heart-warming."
"One of the downsides of running an online store is you rarely meet satisfied customers. People re-order, and you talk to people on the phone, but who phones a store to say how happy they are?"
NMWA has an active thread on StyleForum, where they answer a lot of questions, but these are largely practical. There are few excuses just to tell NMWA how they good they are.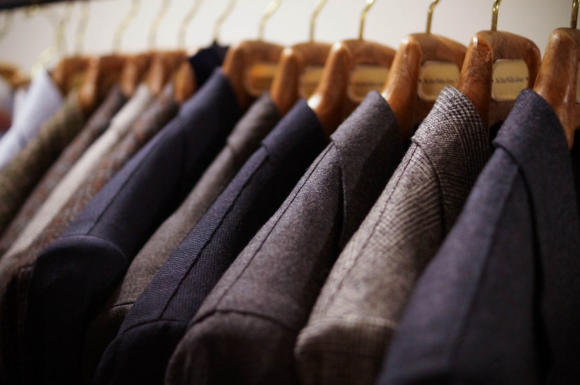 Interestingly, the three brands shortlisted for this award are all very different kinds of shop.
A&S is all about physical relationships and service, without much emphasis on e-commerce. Skoak is a lovely physical shop, but with a very active online presence. And NMWA is entirely online (apart from the odd trunk show or appointment).
However, both NMWA and Skoak have consciously tried to replicate the customer service of a physical store.
"We're so happy people think they're getting a good experience. We spend so much time responding to queries, talking on the phone, giving personal advice," says Greg. "Nothing is scripted, everything comes from us."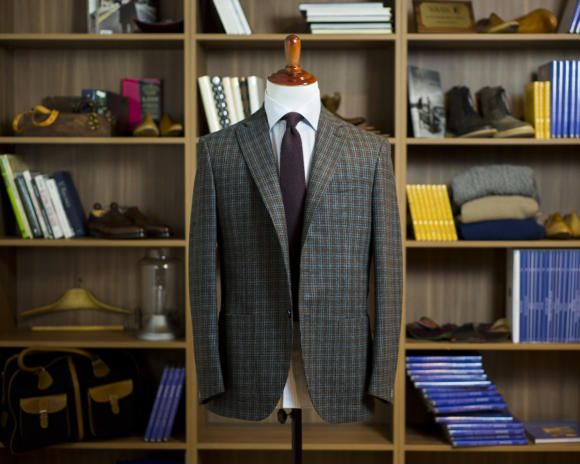 It helps a lot that Greg and Kyle are in the NMWA stockroom, surrounded by the product.
"The reason so many shops give you stock answers is that the staff just don't know it very well. They're in an office, and the product is somewhere else," Greg says.
"We can just go find something if a customer has a question we don't know the answer to. I can go grab the jacket and say 'Yes, actually there is a coin pocket in the trousers'."
The most common queries are about sizing, followed by advice on the texture or character of the garment, followed by styling.
"Someone might email to ask what ties a jacket would go with. We'll usually go and grab three or four we like, and send back a picture showing the combinations," says Greg.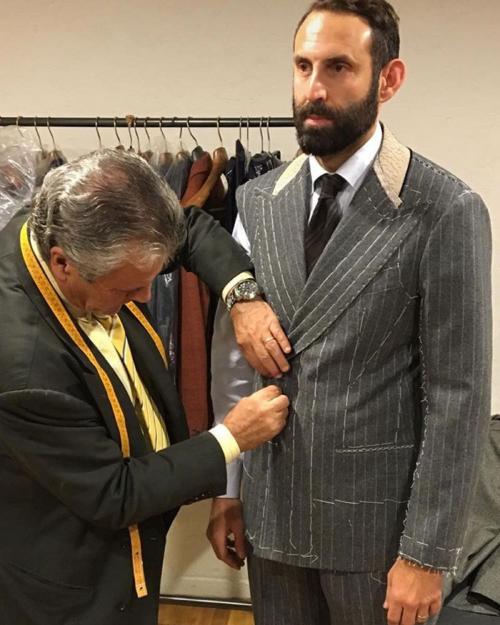 Interestingly, when NMWA was founded, the biggest concern was removing the normal obstacles to online purchases, rather than trying to replicate a physical shop.
"I wanted to give the customer every type of information possible - sizing, weight of cloth, original and consistent photography," says Greg. "We would often go back to our partners again and again, asking for more info."
In the end, though, he learnt that different men just shop in different ways, and there's no point trying to change them.
"Some people love measurements, and their precision," he says. "Others just want to phone you up and say they normally wear a 46. Those two won't ever swap."
As e-commerce becomes more and more prevalent, I think customer service will become the key way customers differentiate between them.
I'm pleased to have such a deserved winner in NMWA this year, and look forward to recognising more such stores in the future.