The Permanent Style Awards
Other than buying stuff, there are no obvious ways to recognise the best brands, best artisans and best-dressed people in our industry.
In order to try and provide an avenue for this, I am introducing a small set of awards that seek to reward such people - partly decided by a panel and partly by you, the readers.
The awards will cover style, design, and important-but-often-ignored things like customer service.
I am asking for nominations and votes in the comments to this post over the next two weeks. The winners will be announced on January 17th.
And we're doing it now because frankly, it annoys me how many 'best of the year' lists are put together in as early as November and published in December.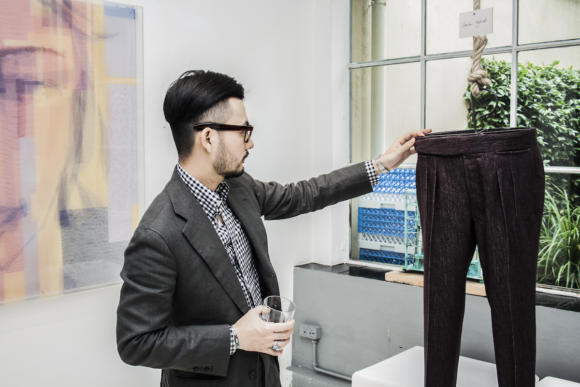 Below are the five awards.
In each case, I have tried to be specific and structured in the description of what they are for - again, I hate vague awards without a real methodology.
Two of the awards are pure votes by you, the readers. Two require nominations from you, to be judged by a panel. And one is an entirely personal award from myself.
Please only nominate and vote once per category, in the comments below. And feel free to leave a reason for your choice.
Please nominate the brand that you think has been the best in 2017 in terms of:
- Innovation (bringing original design to our market) and/or
- Functionality (introducing items that have become reliable, versatile wardrobe staples)
A shortlist of three brands will be created based on nominations, and the winner selected by a panel.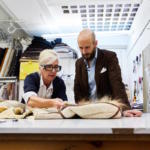 2 Best customer experience of the year
Please vote for the brand that you think has been the best in 2017 for:
- Customer service
- In-store / online experience
- Quality of brand (worn well, not fallen apart etc)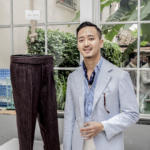 3 Best-dressed man of the year
Please nominate one person you think has been the most stylishly dressed in 2017 in terms of:
- Classic style relevant to a modern age
A shortlist of five people will be created based on nominations, and the winner selected by a panel. The person must have sufficient online or social-media presence for the panel to see examples of how they dress.
Please vote for the media outlet you think has been the best in 2017 in terms of:
- Quality, substantial content
- Originality and creativity
This can be any form of media: a newspaper, a magazine, a website, a blog, or an Instagram account. But an ongoing production - not a book.
This last award is very personal. Rating of bespoke artisans is so subjective, and it's highly unlikely anyone will have used enough in a single year to make a broad comparison.
This will therefore simply be an award I give to one artisan I have used in 2017, and found particularly rewarding.
Please note that neither myself nor Permanent Style can be nominated for or win any awards.
The panel for these inaugural awards will comprise myself, Michael Drake and Jamie Ferguson.
Enter your votes and nominations below in the comments (together with a short reason if you wish) and do specify which apply to which award.
Thanks for all your thoughts and contributions. I think the people and brands we highlight will appreciate our recognition of their hard work.
Simon