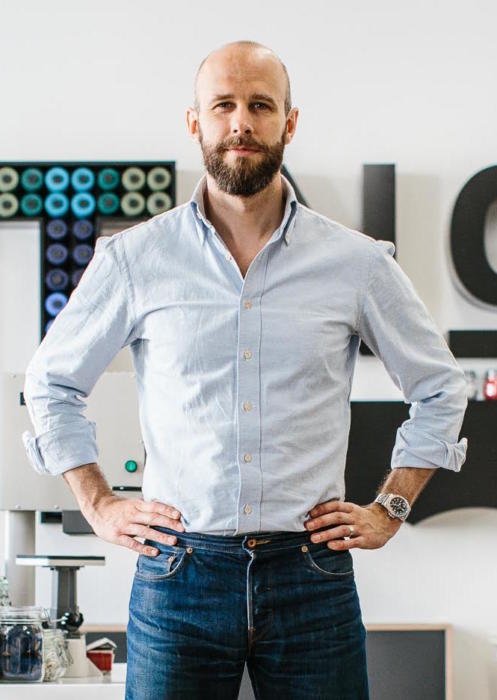 I've always found that an oxford shirt fills a very specific gap in my wardrobe.
Smart enough for almost any sports jacket - from cashmere to corduroy - it is also the perfect partner for jeans.
It might bridge formal and casual perhaps better than any other shirting. Chambrays are usually more refined - and while I love denim shirts, I wouldn't wear them with jeans.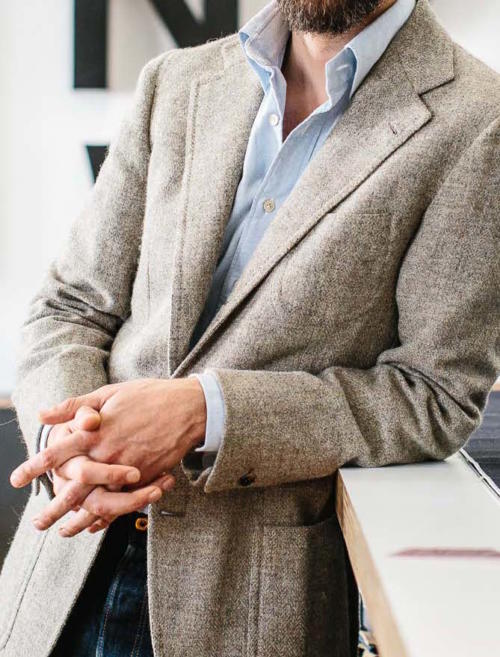 The problem is, oxfords are hard to get bespoke.
Most bunches offered to bespoke customers only have smooth, fine oxfords, aimed at a business customer to wear with a worsted suit or jacket.
Although these have an oxford weave, the fibre and yarn are such that they have none of the nubby, robust texture of a traditional oxford.
So I decided to work with Italian mill Canclini to make one.
The things that set apart a traditional oxford fabric, such as those originally used by Brooks Brothers, are generally a heavier weight, a thicker yarn, and a subtle variation in the blue and white yarns that leads to a varied, natural appearance.
The weight of good cotton is what makes the shirt so comfortable, soften with age, and feel lived-in and personal.
The thicker yarn makes it more casual - much more suited to denim and flannel than to worsted.
And the varied texture gives it a similar appeal to slubby linen or tweeds.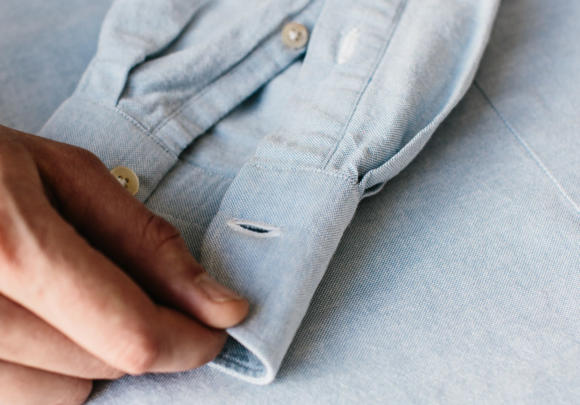 That last point is perhaps what is most obviously missing in modern, dressy oxfords (but you do get in indigo-dyed linens, for example).
The nubby texture comes from using a short-staple cotton. The short fibres mean the yarn naturally varies in width along its length, and as it weaves in and out, this variation creates the characteristic texture.
So where a dress shirt might use something like a two-ply 100-count yarn, the weft of our oxford fabric is single-ply 10-count. Still a lovely feeling cotton, but nowhere near as fine.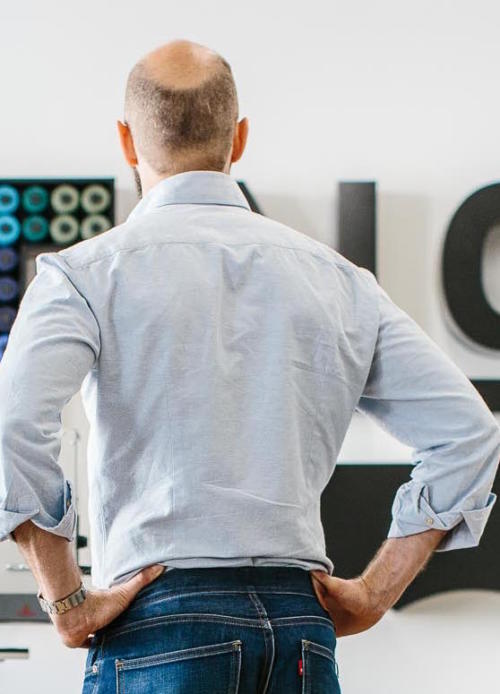 In the warp we have done something slightly different.
Here a traditional oxford would normally use another, thick single-ply yarn. But instead, we have used two fine yarns (both of them two-ply 90-count).
Having two in the warp means it has a similar thickness to the weft, but their higher thread count gives the fabric a nicer feeling overall.
The final cloth still has that traditional texture, but avoids some of the downsides of short-staple cotton, such as pilling.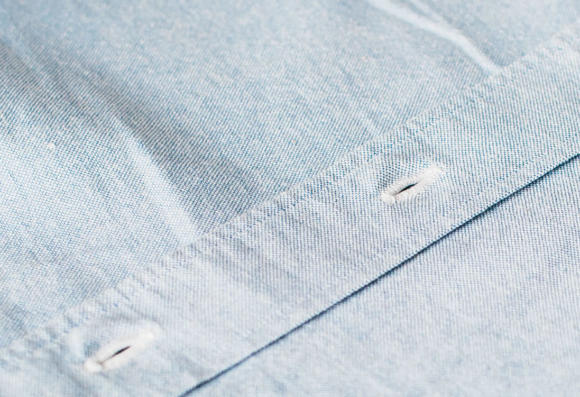 Ready-to-wear shirts generally come much closer to traditional oxfords than those you can get for bespoke.
But even then, they mostly use two-ply yarns in both warp and weft. One of the nicest I've seen, for example, is from Mercer & Sons in the US, which uses two-ply for both.
The combination of single-ply in the weft and finer two-ply in the warp seems, from the examples I've seen with Canclini, to give the best combination of authentic texture and performance.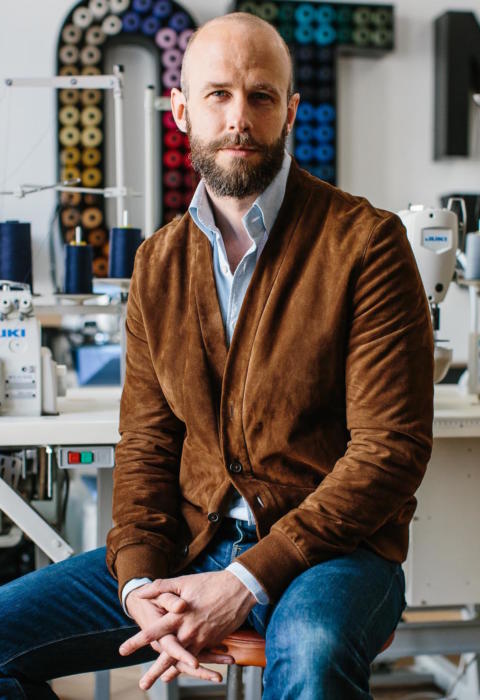 The shirt I am wearing in these images has been worn and washed 12 times.
During that time it has got softer and nicer, and at this point already feels like an old friend.
Part of the attraction of a traditional oxford is of course how it ages, and I look forward to it only getting better over the years.
The shirt has also perfectly filled that gap in my wardrobe - the perfect thing to wear with jeans and a sports jacket (or, as above, a suede cardigan).
I already have a second in the works.
I am really proud to offer this oxford fabric to readers - woven by Canclini and exclusive to Permanent Style.
As I know there will be a lot of interest among readers in having it for bespoke, initially we are only offering cut lengths and not shirts.
I wanted to give everyone as much chance as possible to get the fabric, and we will produce some shirts later in the year.
As with Everyday Denim, the fabric is pre-cut into 2m lengths, which should be enough for most guys (roughly, anyone 6'3'' and under).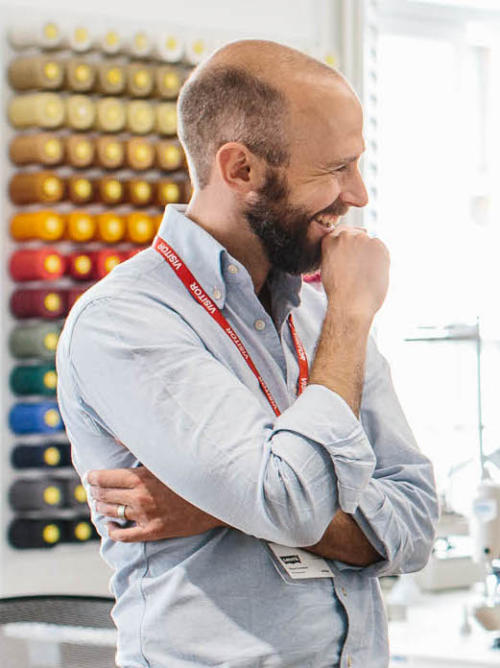 It is being shipped from England (we're trying to make the buying experience consistent) so if anyone wants to send it to Luca Avitabile or another shirtmaker, they will need to put them as the delivery address - and let them know it's coming.
It is only available in the classic sky blue, and costs £55 (plus VAT). Do feel free to buy more than one length, but we'll put on a cap of five per person, to try and give everyone a chance.
Technical details:
Yarn: 1/10 x 2/90

Composition: 100% cotton

Weight: 250g/metre [dress fabrics might be around 200g/m]

Cut length: 2m x 1.5m

Fabric is pre-washed and should not shrink
Available now on the shop site, here. As per usual, click on the images to enlarge.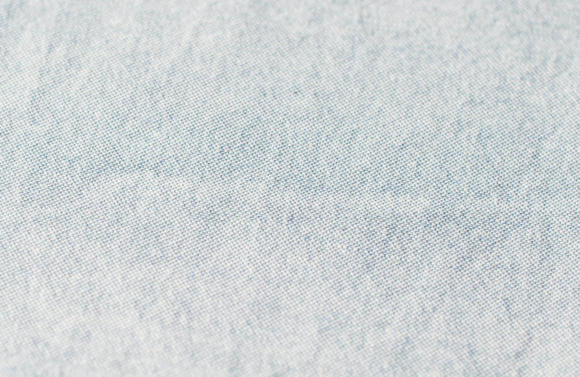 Also shown in the photos:
Bespoke Levi's jeans
Elia Caliendo bespoke jacket in Permanent Style Tweed
Connolly suede cardigan
Photography: Jamie Ferguson @jkf_man. Taken from an upcoming piece on my bespoke Levi's, shot in their lovely new atelier. Thank you Lizzie and the whole Levi's team.