Marrkt sale: Finding a good home for my second-hand clothes

Few things annoy me more than waste.
I know there are more important reasons to support the selling or donation of second-hand clothes: sustainability, accessibility, the environment and so on. But it's waste that irritates me.
I've said before (and been berated for saying) that I dislike it when brands send unsolicited product. It might seem like an extreme first-world problem, but it's frustrating to be given something you don't want, and then have to dispose of it or search out a good alternative home.
It was with this dislike of waste in mind that I welcomed the approach of Lewis of Marrkt.com recently.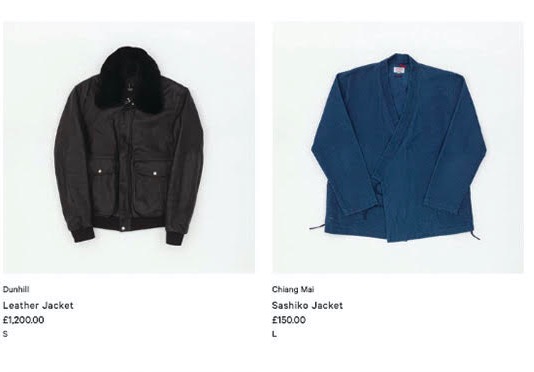 Lewis owns the Real McCoy's shop in London and runs Superdenim and other businesses - he gets menswear, basically. And he set up Marrkt to give an online marketplace in London for old samples, vintage, and second-hand clothing from McCoy's and related brands.
At Lewis's suggestion, last month I tried selling a set of my second-hand clothes on Marrkt. It was only mentioned on Instagram, but all sold within a few days.
These were not those unsolicited samples from PR companies. They were mostly my own clothes, loved and worn, which for various reasons I just don't wear anymore.
A bespoke linen suit, for example, that I ill-advisedly put patch breast and hip pockets on. I thought I'd wear it, but I don't. Better for it to go to someone that likes the style.
Or knitwear that seemed appealing in its chunkiness and traditional pattern, but again just never came out of the closet. There will be someone somewhere that will adore it.
Following the success of that sale (and of course the small one we did in the pop-up last year, with Douglas Cordeaux and James Girdwood), I've given Marrkt a new batch of clothing, which is now live on the site here.
Highlights of that include a beautiful black-leather jacket from Dunhill, which I bought in the sale - tempted by the steep discount and sumptuous skin - but was never really my style.
There are two pairs of JM Weston shoes, which I was never quite sure about and as such had both patinated to change their colour. But still they weren't worn.
And there are some Nigel Cabourn trousers, in the stiffest, heaviest cotton canvas I've ever felt in trousers. They'll wear in so nicely, but they're big in the leg and high in the waist. They were never really me.
I dearly hope that these pieces go to good homes. I frequently give other pieces to my brother, brother-in-law, and friends that I know are the same size as me - and it's so nice seeing how they wear and value them.
I'm not going to pretend that this sale is motivated by some high ideals of accessibility or environmental responsibility. It's not. It just feels really good to sell things that I do not use and are therefore going to waste.
And of course the cash is always welcome. It will help fund a better buying decision next time.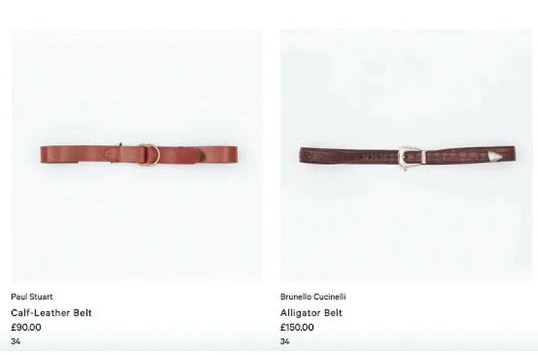 The pieces are all photographed and sized on the Marrkt.com site here.
I have also added some text of my own, to highlight things that I think are particularly attractive, or explain why they didn't work for me.
A reader contacted me last time, for example surprised that I was selling a shirt. I explained that I'd actually bought one size, worn it several times, and then decided I needed the size up. So I was selling the smaller size. I still loved the piece itself.
Orders are largely shipped the next day, and can be returned within 10 days. All details on returns and refunds here.
I'm sure I'll do another sale in the future, perhaps every three months or so. If I do, it will likely be announced on Instagram. Follow me at @PermanentStyleLondon.
Happy hunting.