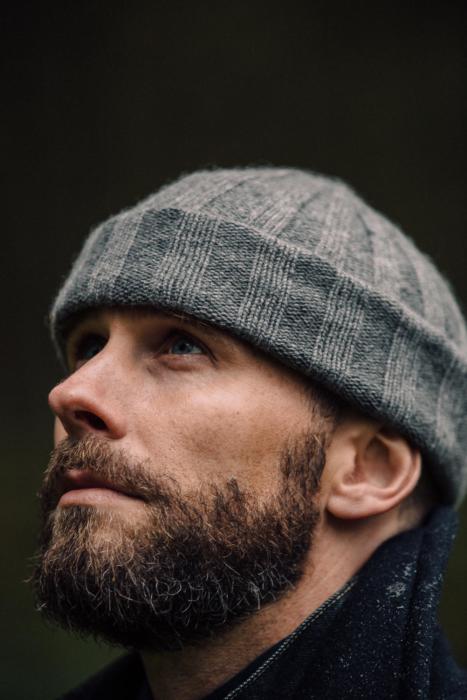 The Permanent Style Watch Cap is finally available again, in the popular navy and mid-grey.
Although the grey we did originally was well received, a lot of people commented that something a shade darker - more the colour of classic flannels - would be more versatile.
So we've tweaked that this time, to the colour you can see above and below, shot in the rain a few months ago.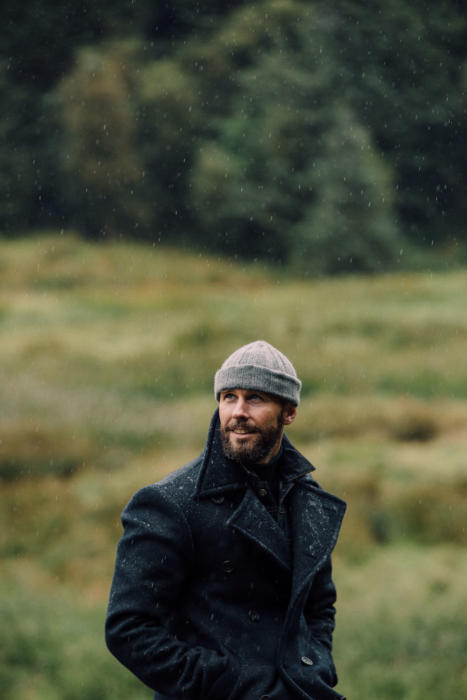 The nice thing about both navy and grey, of course, is that it is possible to wear them with similarly coloured clothing. A grey knit under a grey jacket can work, as can a navy watch cap with a navy coat.
The outfit here demonstrates this in a way, as the top half is a layering of navy.
It's a navy-cashmere roll neck (Edward Sexton) under a dark-denim Type 1 jacket (Bryceland's) under the navy wool/cashmere Bridge Coat (Permanent Style/Private White VC).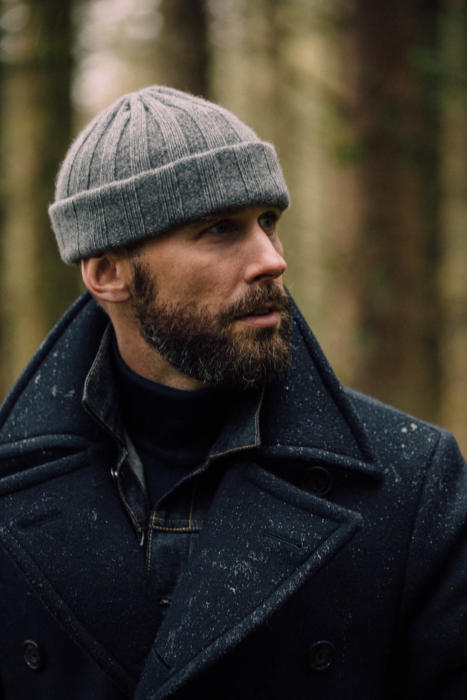 I could even have worn the navy watch cap as well, but went with grey, largely for variation.
I particularly liked the contrasting textures in this layering, mixing classic, more luxurious pieces with stiffer workwear.
The Bridge Coat is sold out in everything except XXL, unfortunately, and there won't be any more until next Autumn/Winter. We will operate a waiting list though.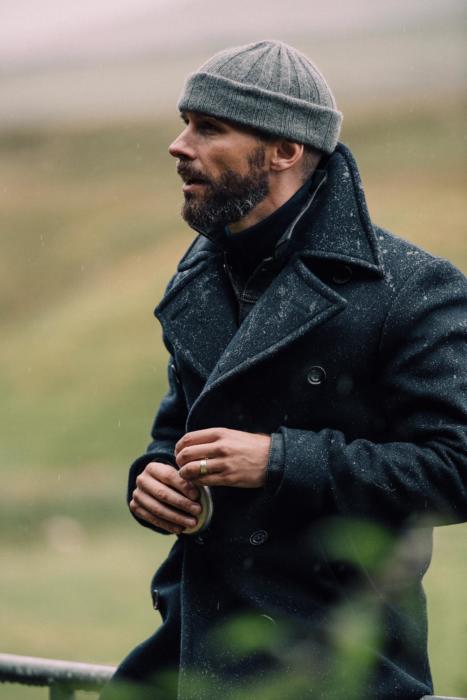 For those not familiar with the story of the Watch Cap, it re-creates the design of a pair I got in Naples years ago.
They're smaller than other cashmere beanies, which means they can sit higher on the head and look smarter as a result.
Personally I find most cashmere hats like this are too big, covering the whole head from neck to eyebrows. That's warmer, but looks very casual and ill-suited to tailoring.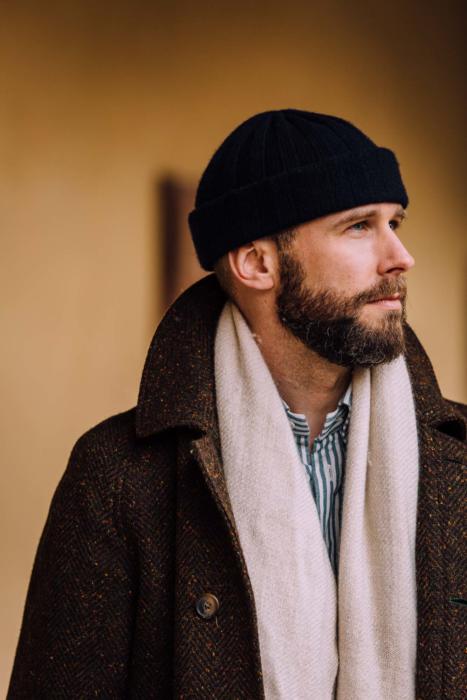 These, by contrast, look great with a sharp overcoat - which is particularly useful for those that don't like wearing brimmed hats or a flat cap.
So while the hats are made for us by Johnston's in Scotland, the shape and make is unique.
And we upped the quality in a few ways from those original inspirations, including tighter knitting and flatter pressing, both of which emphasise the clean look.
Another small design aspect is that we fold them up, twice, and sew them down in this position. It replicates something I did by hand with my original pair.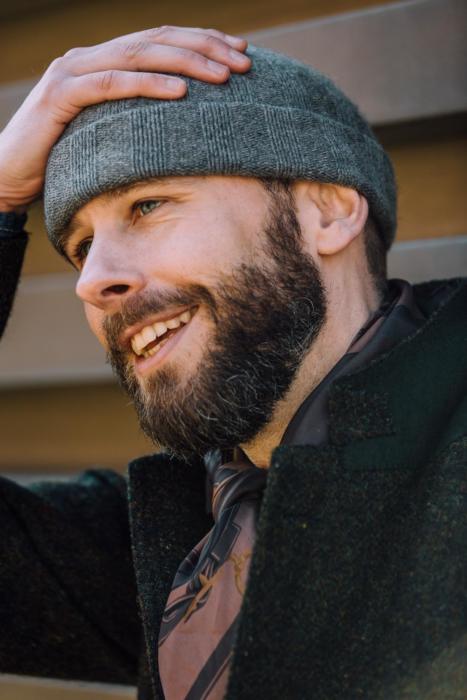 The hats cost £65 (ex-VAT) and are available on the shop site now.
I've put a few Watch-Cap photos below from PS over the years, both to show the different ways the hats can be worn, and for styling more generally.
That includes the choice - not my style but certainly that of others - of wearing the hat on the back of the head. The smaller size helps with that too.
There are close-up product images on the shop page.
All photography, Jamie Ferguson, except the one below. Because, well, he's in it. I took that one.