Should you buy a copy? What's the harm?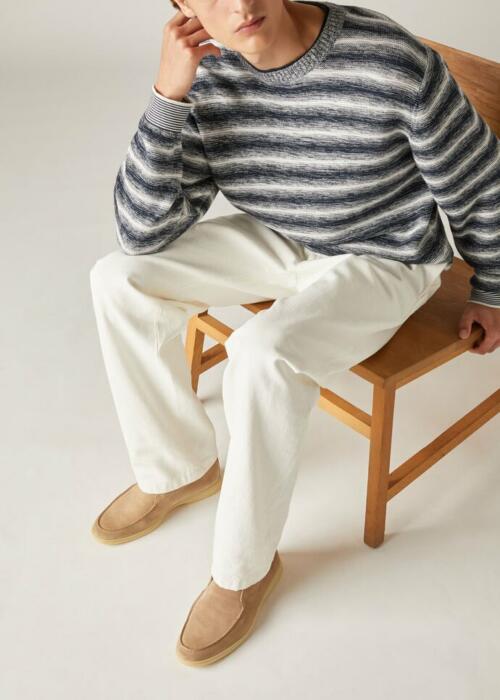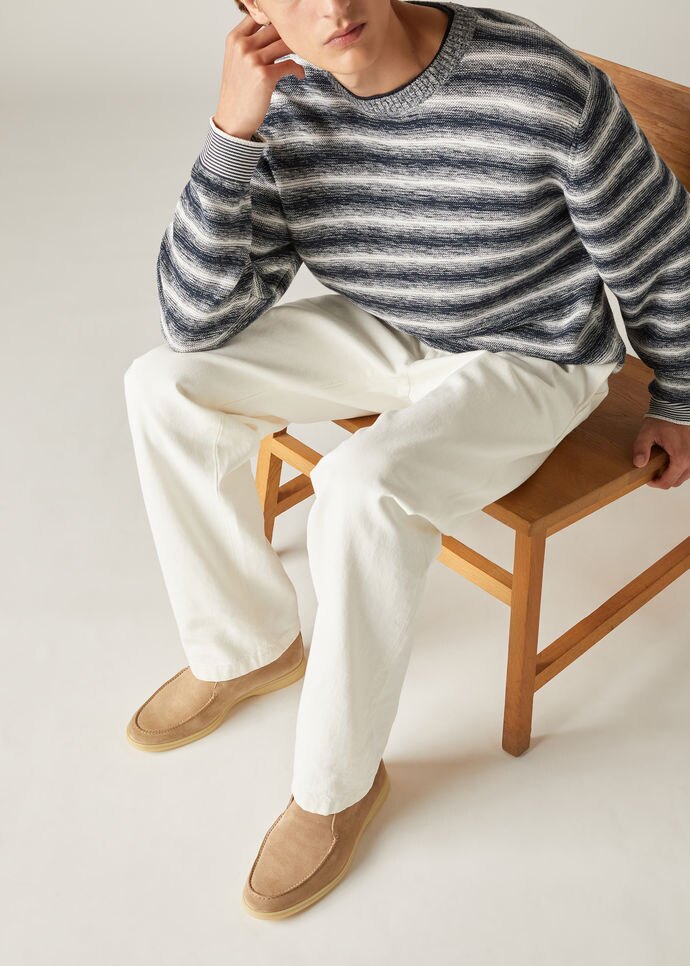 A few weeks ago, a reader asked my opinion on a pair of suede boots that were clearly a copy of the popular Open Walk from Loro Piana. That soft, unlaced chukka has become so widespread in a few short years that some don't even recognise them as a copy.
I told him what they were, and said that I personally wouldn't buy them. But of course that's easy for me to say, as I could probably afford the original. How about if you can't, and what damage does it really do?
Over the past few years, as I've got to know the menswear industry from the inside and also developed some products, I've learnt more about the costs of copying and how it erodes some of the things we love about menswear. I thought it would be good to spell that out, as well as to raise the topic for more general discussion.
In the end, the thing that really matters is that consumers recognise that they have some responsibility - that their purchasing decisions make a difference - and that they make informed decisions as a result. Rather than anyone telling anyone else what to do.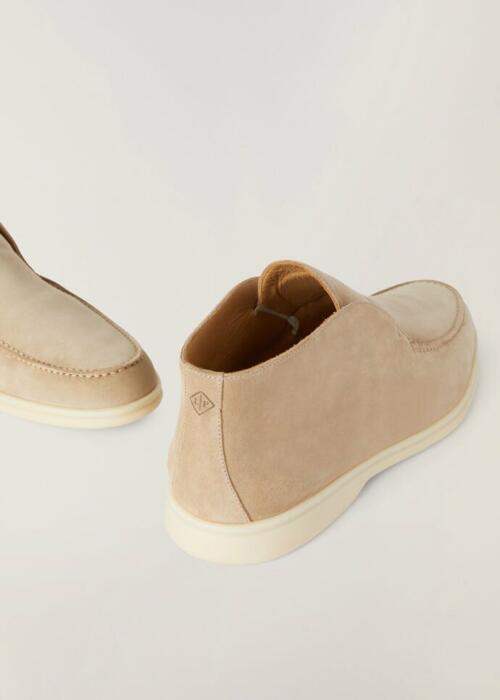 A small menswear brand I know has been running for about five years. Their initial idea of starting in one category clothing fell through after 18 months, two suppliers and three samples. No one could quite make what they wanted.
So they moved on, to their second priority, and that went better. They found a maker more easily, and had a clear view in how it could be worn, styled and become part of a modern wardrobe. It was successful.
But the cost of the first failure took two years of success to pay back. The money spent on time (paying themselves a living wage) and samples was significant. Despite this, they continued to approach product development with the same rigour.
Some products took three years to come to fruition, while others were simple and easy. Their belief was that only by making these products exactly what they wanted could they build a brand with a strong identity, that was sustainable in the long term.
They were probably right, but how much easier would it have been to just go to a factory, ask about their standard model, and pick some colours - relying on style, marketing, and worst of all, price, to sell them?
Or, take a product they liked from another brand, give it to a factory, and ask them to copy it? Few factories would even blink at the request. Maybe someone would snip the label out to stop anyone feeling awkward, but that's about it.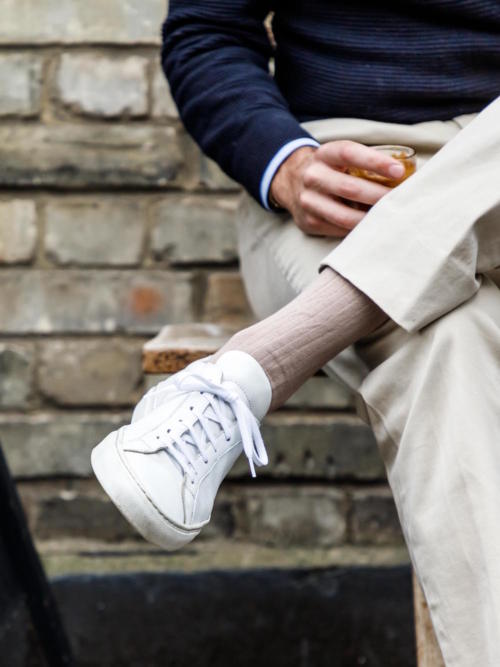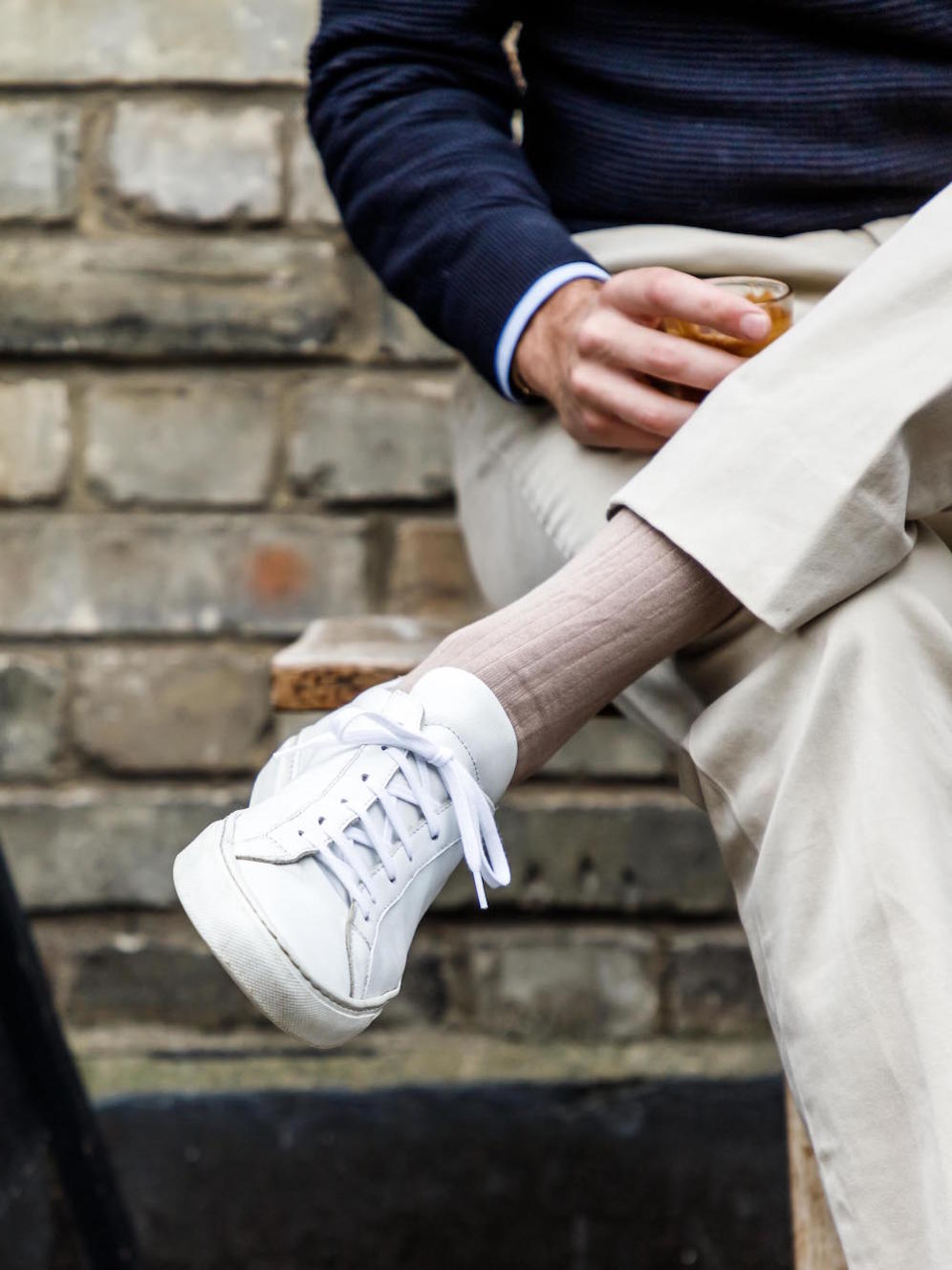 This young brand is not bad at developing products - quite the opposite. Such volatility of development is common at big companies as well as small ones - including at a company like Loro Piana, which is known for its R&D.
The problem with copies is that it makes all of this harder. Harder to make brave decisions, harder to take the time developing truly great products.
If you're a fashion company that's not in as rude health as Loro Piana - and there are a lot of them around these days - why spend the money and take the risk of making something original? Why not just make a pair of trainers that look like Common Projects (above), or those funny-looking Balenciagas?
Or say you're that young start-up, and after five years of working on your vision, you find you're losing half your sales to copycats. Would you do the same with the next product again, just to be copied again? If the company closes, and you start another, would you take the same risks - particularly if you now have some more middle-aged responsibilities?
Copies kill creativity, and without that menswear would be a very drab place.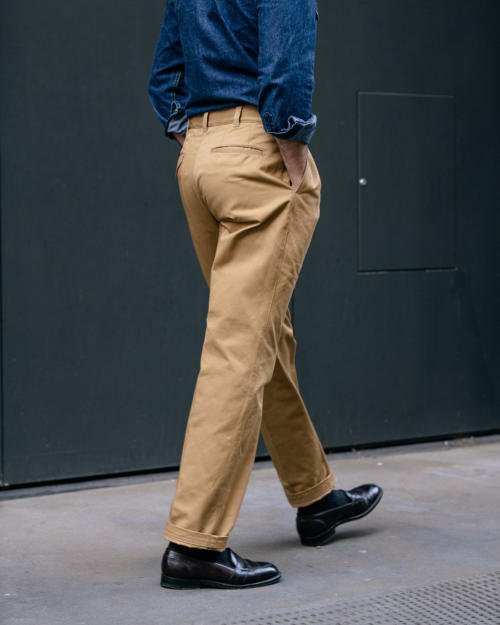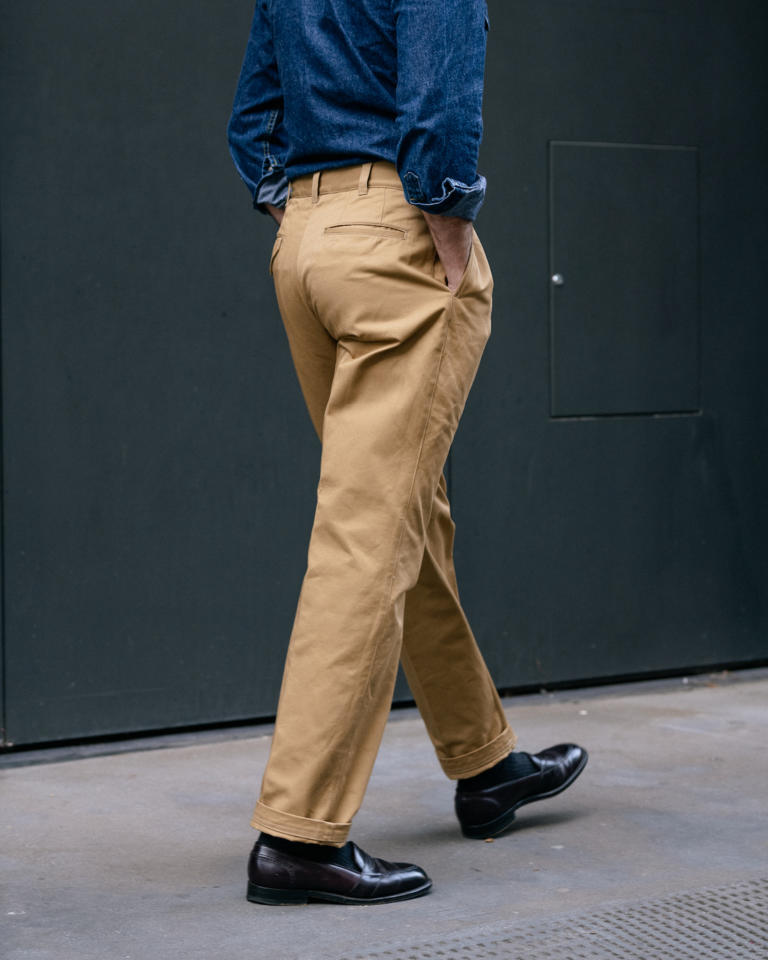 Nothing's really original though, right? Everything is just fashions going round, so isn't everything just a copy of something else?
There's certainly no clear line. If a Japanese repro brand takes a pair of US military chinos from 1941 that hasn't been remade since, and replicates it, no one is going to call it a fake. At the opposite extreme, if Dior comes out with a trainer one season and Shein copies it the next, everyone does.
So where's the line? For our upcoming double-breasted winter coat, I took some elements from the body shape of a coat I have that was made in 1980. That's a lot more recent than 1941, but it's still 43 years ago - and as far as I know it hasn't been sold since. Is that copying? How about if it was 1990, 2000, 2010?
Rather than saying something simplistic like 'everything is a copy', let's focus on the subtleties - as we're often good at doing on PS (very much to the credit of readers).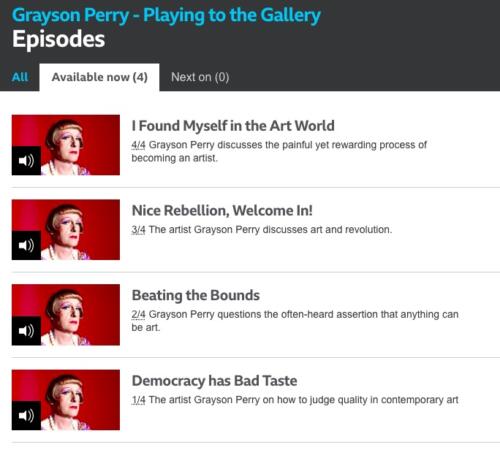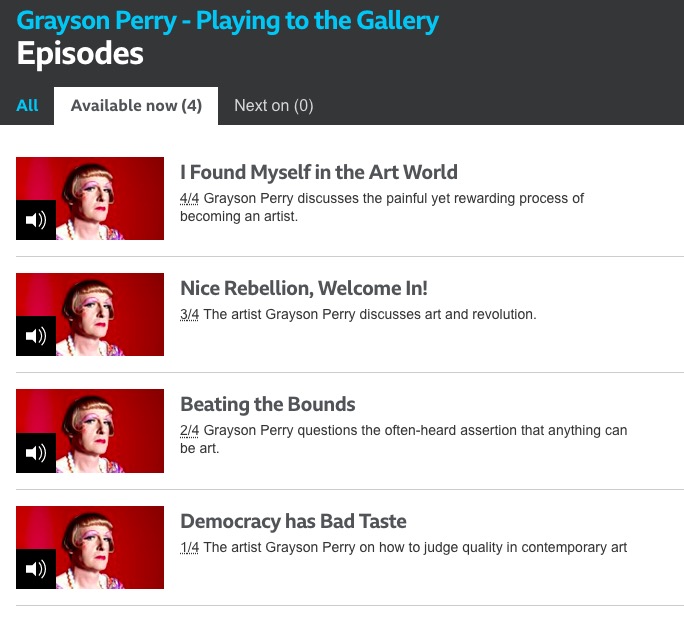 When artist Grayson Perry gave the Reith Lectures in 2013, the last one focused on the idea of originality. He said, to both paraphrase and simplify, that originality in art doesn't really exist. Everyone copies or 'is inspired by' those around them and before them.
But, he argued, the thing that separated an artist's work was that it had a clear 'voice'. It felt like one person, a different person, was speaking. This was more important than whether one artist's ideas were rather like another's.
I think this has some resonance with menswear, particularly if we're talking about creativity. Some brands - often the ones we love and admire most - have a clear voice. I'd highlight ones like Stoffa, Rubato, Adret. Their cuts, colours and certainly outfits are such that you could say something feels 'very Stoffa' (see bottom image).
By contrast, when you see a pair of trainers that look like Open Walks, often the website also looks a bit like Loro Piana. They use the same kind of colour theme, the same fonts. They're not just mimicking the product, they're mimicking the voice.
There is no clear line here either, and many brands fall somewhere in between - but I still think it's a useful concept. It's a measure of Ralph Lauren's design, for example, that everything is in some way a recreation (he has a whole city block of archive in Manhattan to copy from), and yet someone's more likely to say 'it's very Ralph' than about almost any other brand.
A lot of the time, when someone buys a copy, they know it is for this reason. Perhaps even subconsciously, they know there's nothing original going on with this brand - it looks like that other brand, but oh, that's nice it's cheaper.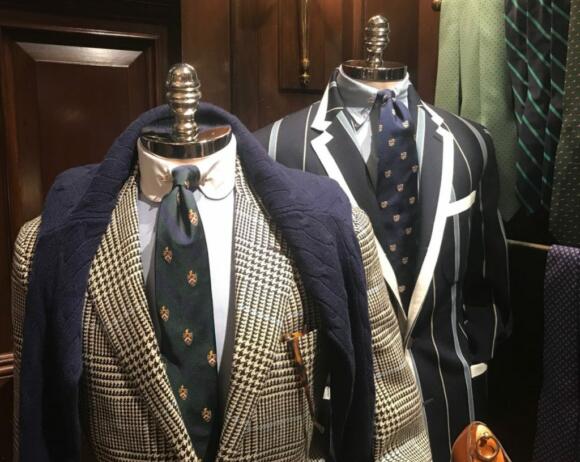 At the very least, I think someone who can afford the real thing shouldn't knowingly buy a copy. If they pay for real bespoke clothing, for example, they shouldn't use the excuse that something else comes from a 'big brand'.
Whether someone with less money should do so, I leave entirely up to them. I bought fake watches when I was 20 years old, and frankly I wish I hadn't, because it seems so cringeworthy now. But I understand why I did.
Maybe those people should save up a bit more, until they can afford it. Maybe they should buy vintage or pre-owned, instead of rewarding a copycat. Perhaps they're more likely to do so if they read articles like this and ones extolling the virtues of vintage. The thing that matters is they make an informed choice.
It's very easy to copy, very easy to sell things on price. It's much harder to explain the damage it does.
Some notes ahead of discussion in the comments:
I won't comment on whether any particular brands or products are making copycats or knock-offs. It's easy to do, but I think that loses the focus on the overall point and, in most cases, consumers know they're buying a knock-off or a cheaper version of something else

All designer brands are not Loro Piana, and some are certainly more cynical. But

as we've covered before

, they often still spend a lot on design

Tailoring is subtler, as there is less originality and much comes from a long tradition or community. But I still wouldn't take a bespoke piece of clothing to a cheaper tailor to copy

There's nothing wrong with a company selling 'basics', with little design involved and no copying. But none of us would enjoy menswear if the world was only that - just like we'd all miss physical retail if it went, and we therefore need to support it

Protection of designs is something I'll cover in a separate article, and will enjoy doing so given my background in intellectual property journalism