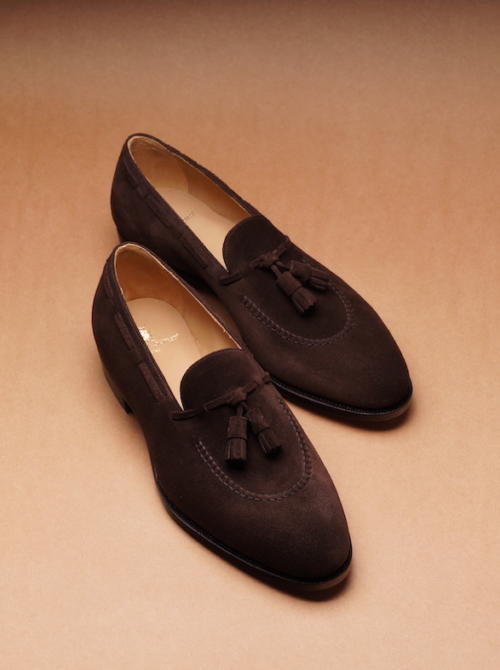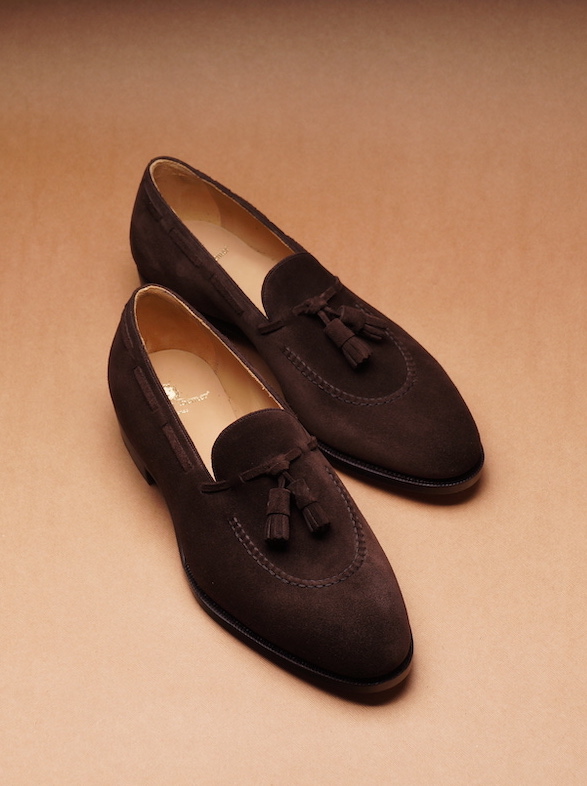 This series of posts on building a core wardrobe has proved incredibly popular – and now has its own dedicated Guide page here.
I'm sure it's useful to guys that are just starting out, trying to decide whether to get that versatile pair of brown loafers or a more exciting navy wholecut.
But I also find men who've been buying clothes for years find it interesting – because chances are they haven't filled all these useful holes in their collection. They've likely been tempted by the same wholecuts, or perhaps a snuff-suede polo boot, at some point.
In this post we look at shoes, and smart shoes in particular.
These capsule collections apply to most men, but obviously you don't need the same clothes if you work in a casual office rather than a formal one. (Hence the split between our business-suits instalment and the casual-suits one.)
So these are suggestions for someone that works in a fairly smart environment. Though of course, you can also adjust the numbers of each shoe depending on your circumstances. If you're in a suit 3 or 4 days out of five, you'll likely need two pairs of black oxfords, rather than one.
I'm going to use Stefano Bemer's 'Essenziale' collection as the illustrations for the post, as they helpfully went through this exact exercise, picking out the shoes customers find most useful. Details at the bottom of this post.
Of course, this doesn't mean these precise Bemer styles and lasts are the only ones recommended.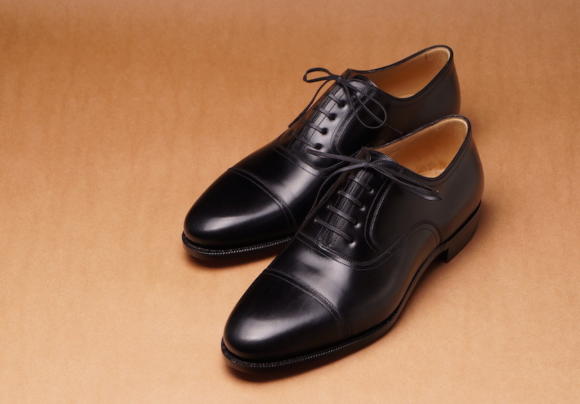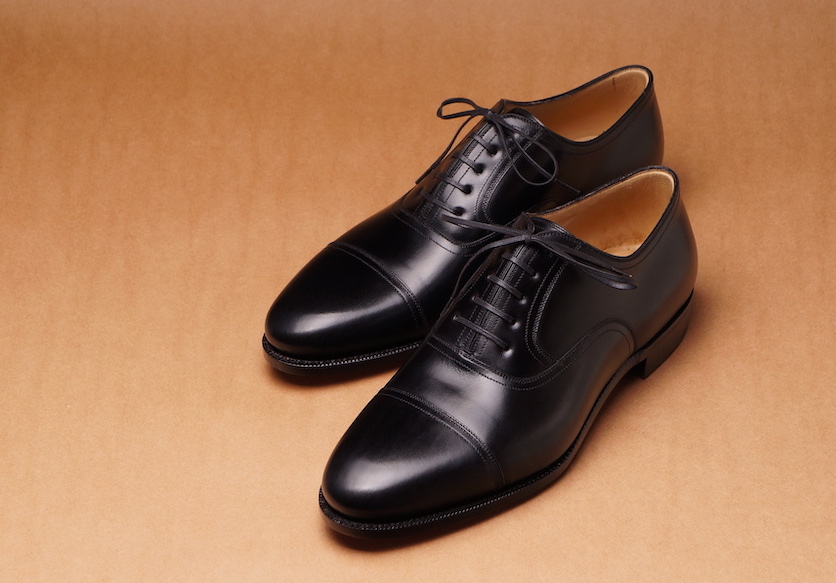 1. The black cap-toe oxford
If you ever want to be appear particularly smart, you'll need a black shoe, and a cap-toe oxford covers the most bases.
An oxford is the smartest lacing style there is (see sliding scale of formality on shoes here) and black is the smartest colour.
The cap-toe make-up then sits halfway between a whole cut – with nothing interrupting that expanse of leather – and something with a lot going on, like a wingtip brogue. As a result, the cap toe is just about OK with black tie, not flashy in any way, and perfect for any business suit.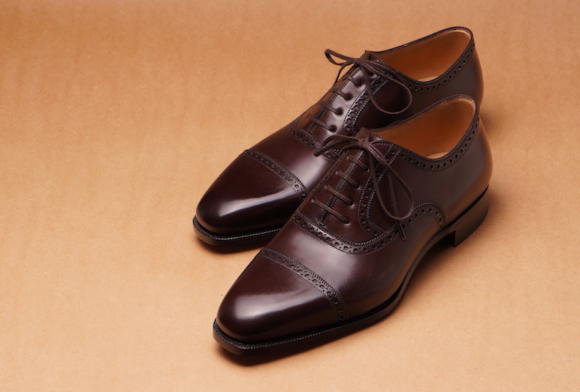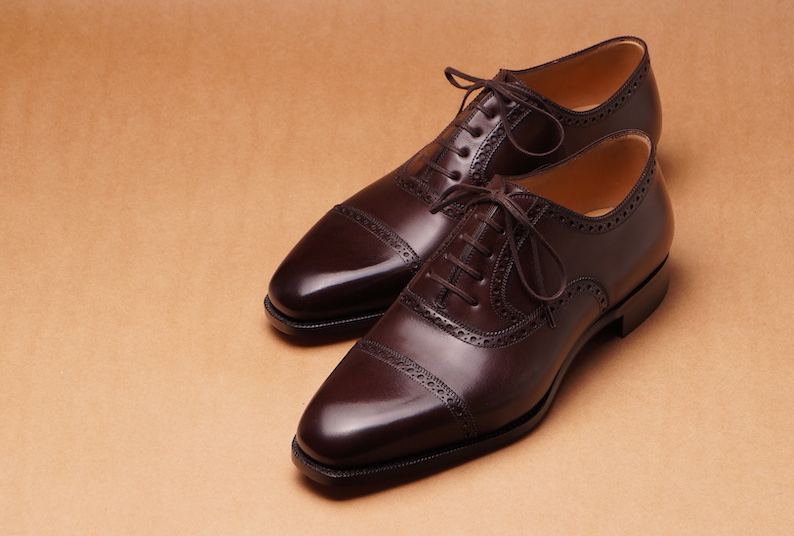 2. The dark-brown oxford
Although everyone in a smart office needs a black shoe, they might find they get most use out of a dark-brown one. I certainly always have.
Being dark-brown rather than black means it will still work with most suits, yet also be a good partner for a whole range of separate jackets and trousers.
The one pictured is also a half-brogue (so still a lot of broguing/holes, but not as much as a wingtip shoe) which makes it a little more casual and differentiates it from the black shoe in another small way.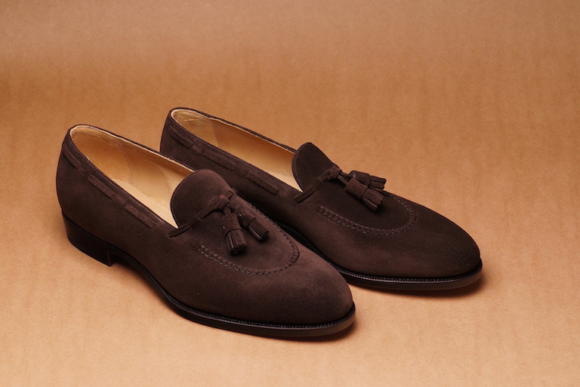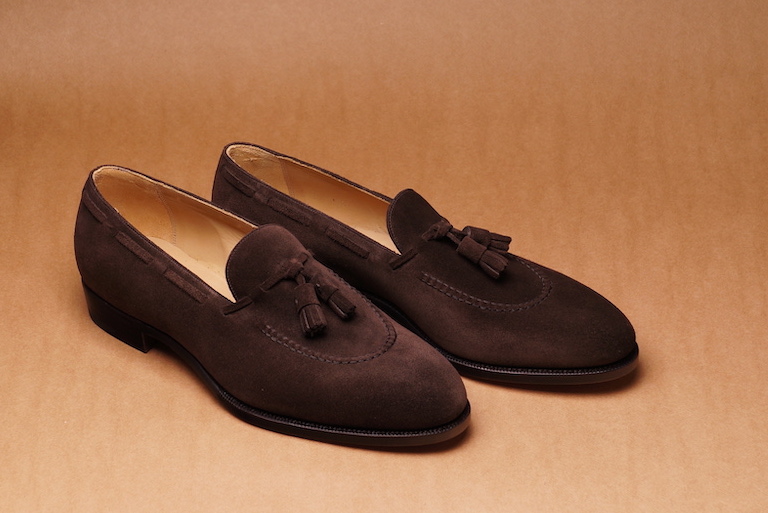 3. The brown-suede loafer
There is an argument that this is the most versatile shoe on the whole list.
A brown-suede loafer will be too casual for most business suits, but it's great with casual suits. It will work with almost every separate jacket and trouser combination. With chinos and a shirt, and even some dark denim.
Don't wear it with your navy worsted two-piece, with the white shirt and tie. They're just not smart enough. But they're the shoe to have as a back-up, in the drawer of the desk, as they'll be good for everything else.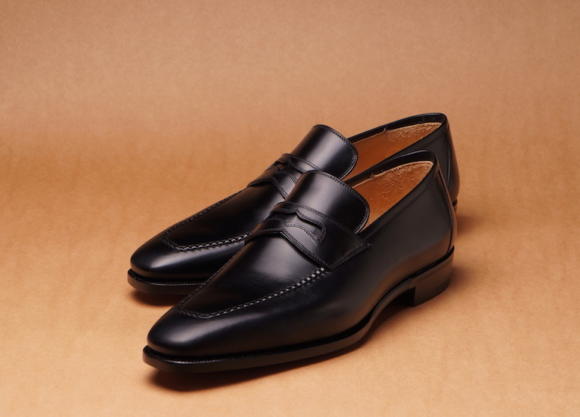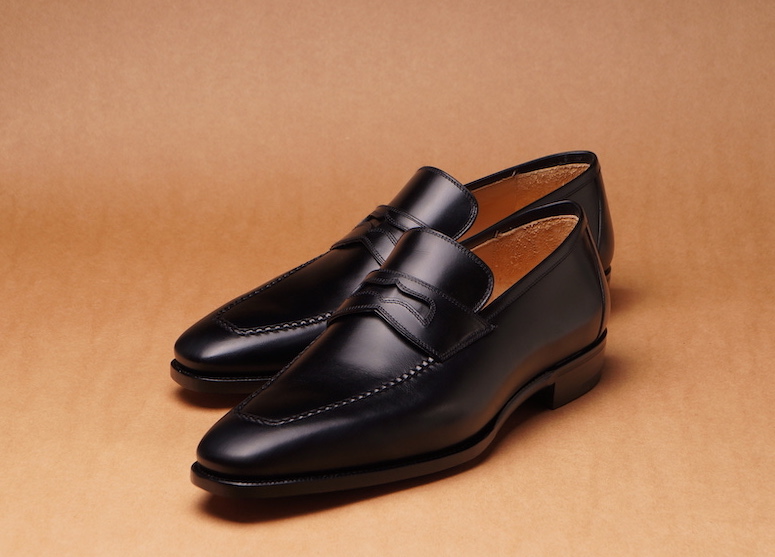 4. The black loafer
I'd push for two loafers in the top five. Because although a loafer is more casual than an oxford or even a slim derby, most colleagues will never think a black loafer is inappropriate with even the smartest suit. Colour and texture are much more important than style.
So if you wear a lot of suits, I'd suggest your second black pair of shoes should be loafers. They'll look more at home with smart trousers and a white shirt too.
If you don't wear smart suits that much, make this a pair of dark-brown leather loafers instead.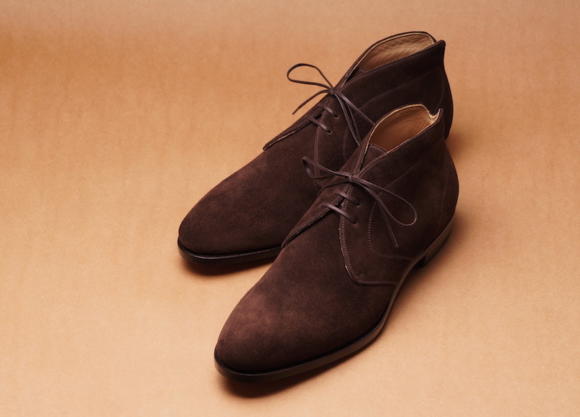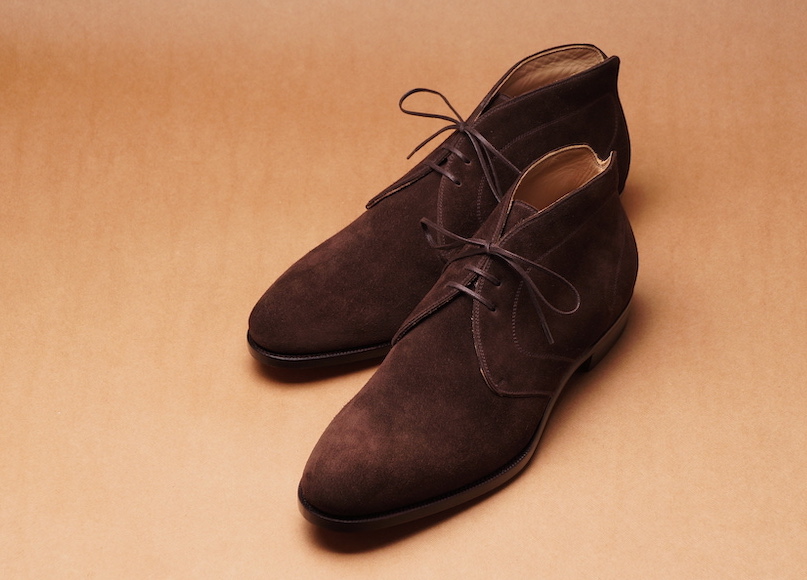 5. The brown-suede chukka boot
This is not a smart-office shoe, except for those that still have a dress-down Friday or equivalent. It is not intended for suits.
But with a pair of flannels and tweed jacket, it's perfect. And it can be worn with pretty much everything at the weekend too. Especially good with jeans and an oxford shirt.
Brown suede is the best colour, even if you have brown-suede blousons or other jackets. The brown is just really useful. The second pair can be tan or dark olive.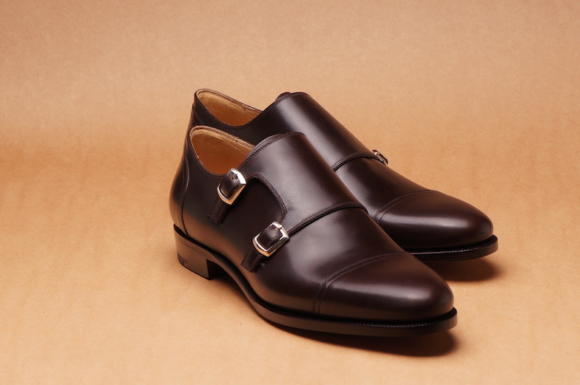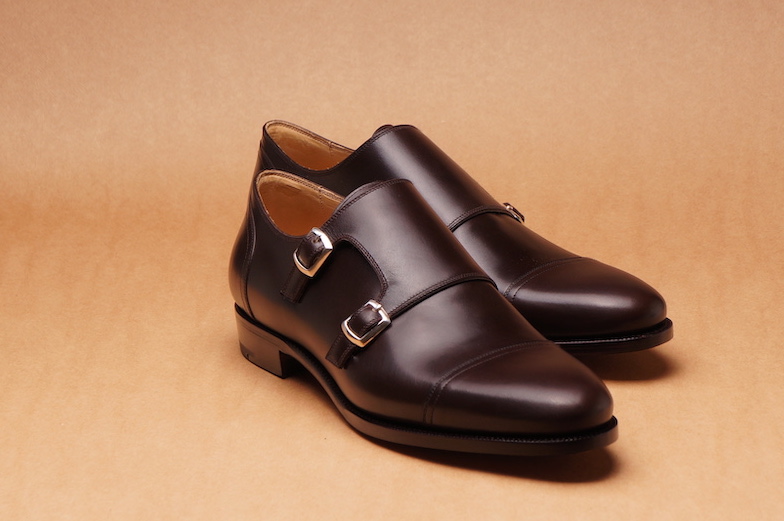 Once you have an equivalent of that top five that works for your lifestyle, and only then, I'd suggest looking at more adventurous styles and colours – such as tan leather or monk straps (above).
Unusual shoes are very attractive, but it's much easier to wear the same shoes regularly than it is to wear the same jacket every day. I also personally find it more interesting to play with colours of tailoring like that, rather than shoes.
The next five shoes in Bemer's Essenziale collection show this move towards becoming more adventurous. They are:
Dark-brown suede derby

Black wingtip brogue

Tan derby (below)

Dark-brown monk strap (above)

Brown grain-leather derby (below, bottom)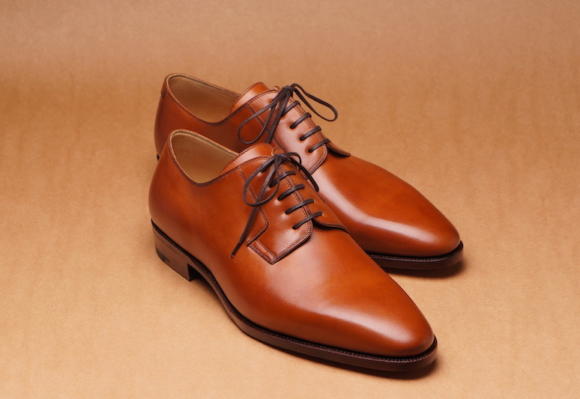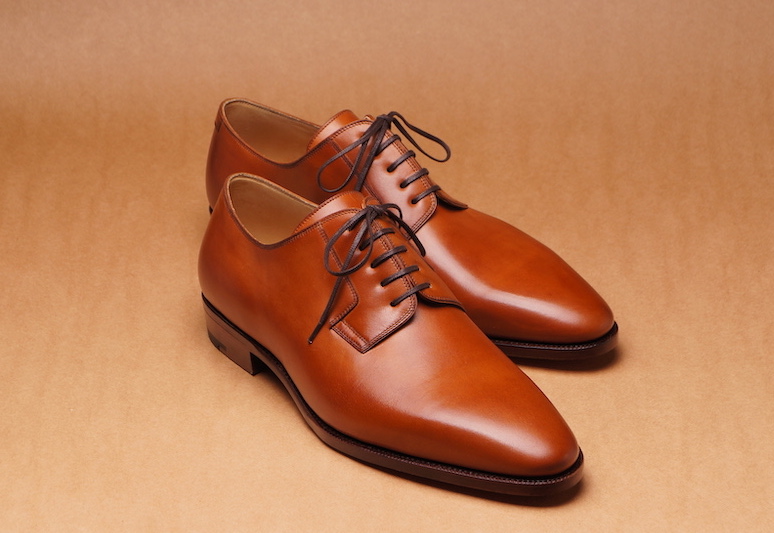 The Essenziale collection is a set of Bemer shoes aimed at buying materials and making in bulk, to reduce prices and make those core styles more accessible.
As a result the shoes cost €850 rather than the normal €1250, but are made to exactly the same standard. More details here.
They will be on show during the PS Presents pop-up shop in September, on Savile Row. Details here.