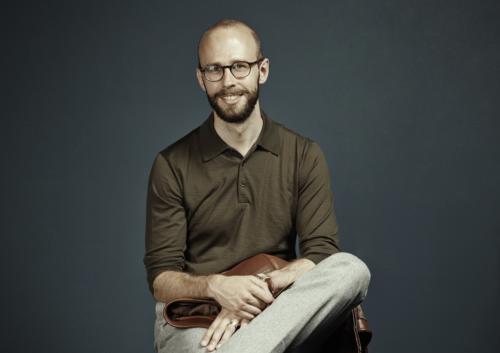 Navy and grey are the kings of colour. They should be your first choice for almost every item of clothing – suit, jacket, trousers, overcoat, knitwear, even ties. Navy in particular for jackets and ties; mid-grey or charcoal for trousers. The combination is just easier that way round.
But what should you turn to next? For that next V-neck sweater; for the first non-trouser-matching pair of socks; for the alternative overcoat.
There are several contenders, including brown, tan, green and burgundy. But for me, green wins. Brown is too often the colour of your leather accessories; tan is not versatile enough; burgundy works well with navy suits but less so with grey.
Green is the third colour. Wear it deep and dark, as a cardigan under a suit or socks under trousers.
Among my favourite greens:
– Long-sleeved polo shirt by Zanone, pictured
– Flannel suit by Brian Smith
– Upcoming overcoat by Sartoria Vergallo
– Every other pair of socks I own
Flannel trousers by Anderson & Sheppard, leather jacket by Gieves & Hawkes, Cartier Tank Francaise chronograph watch. Out of shot: Brown slip-ons by Gaziano & Girling.
As previously, click on the image to enlarge. Photo by Khalil Musa