The Armoury 101 made-to-measure suit: Review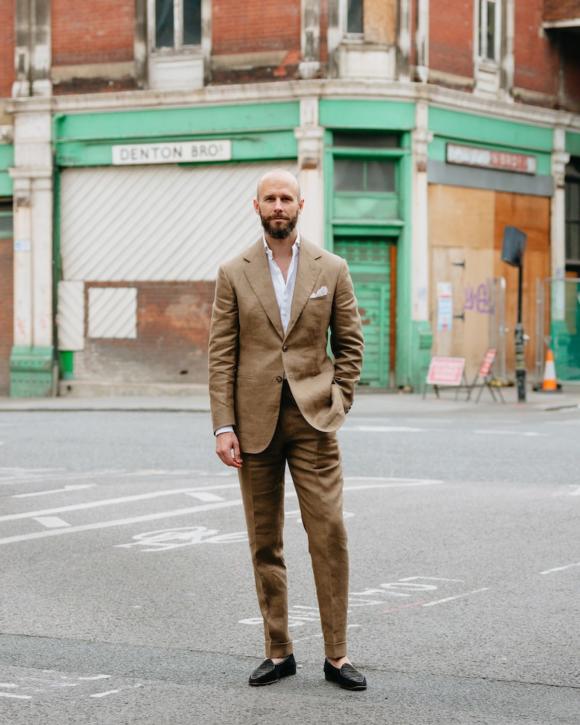 With the continuing aim of covering more made-to-measure, I was keen to feature The Armoury's tailoring on PS - both because I like the style, and because frankly there is little at their level in New York or Hong Kong.
New York has lots of visiting tailors, and lots of cheaper brands and online services, but there are few places I can recommend to a reader for both good product and good advice.
I did that twice with consultancy services in recent months, and it's easy to forget how rare such great shops still are – particularly if you spend most of your time online.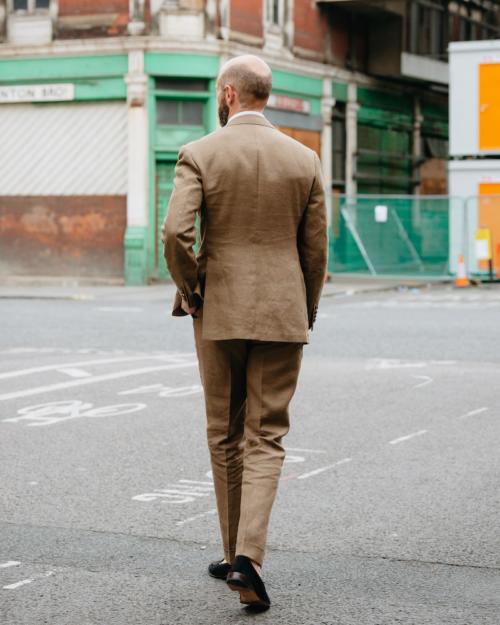 This feature was well-timed because last year The Armoury expanded their MTM offering to include a new range – the '100 series'.
It is significant, because you can be measured for this range by the Armoury's staff. This is a growing trend: previously, the only MTM you could be measured fo by the staff was the Orazio Luciano, with Ring Jacket requiring a trunk show - even for styles designed by The Armoury.
But now there is the 101 as well, and even Ring Jacket might become accessible this way soon. It will be a significant expansion of the MTM offering.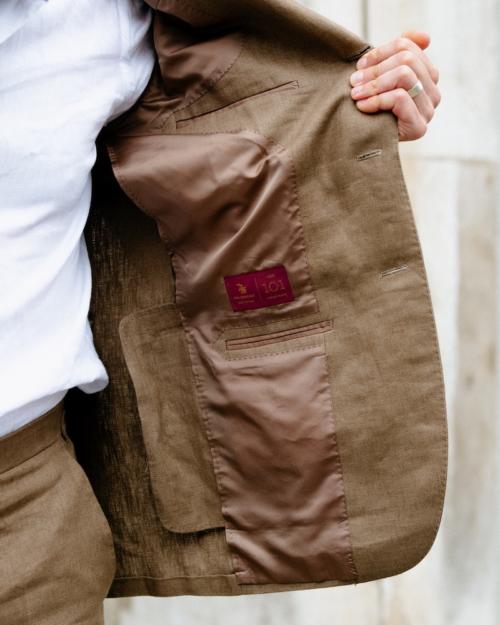 The hundred series has just the one model at the moment, the 101.
It is intended to be the smartest, most formal option in the shop, and as a result has a defined shoulder with a (thin) pad, a slightly higher buttoning point and a very straight lapel.
The most notable despite aspect of the style, though, is probably the slightly deeper gorge.
"We experimented with lapel shapes and buttoning points for a while, and particularly liked this bigger, squarer notch," says Armoury co-founder Mark Cho. "It's a little inspired by the French, and I think goes well with the other formal aspects of the 101."
The formality is relative though. The jacket still has very light canvas, there is minimal roping at the top of the sleeve, and the fronts below the waist button are fairly open.
It's smarter than the other Armoury/Ring models - and certainly than Orazio - but still a long way from Savile Row.
I chose an Irish linen: Dugdale Lisburn 7414, 340g. I think the crispness of the linen suits the cut, even though it's clearly not a business suit.
The suit arrived fully made. Still lots of potential for alteration of course, but this is not something coming out of a bespoke workshop, designed for fitting stages. It's more a standard MTM process.
Fortunately, few changes were needed to the jacket. It fit very well out of the box.
The adaptation to my sloping shoulders was very good. Not perfect – there's a little wrinkle there on either side of the chest – but still impressive. And it hugged the back of my neck well.
It was a little big in the waist, but that's simple to change. And the sleeves came unfinished, in order to put the length on at the fitting.
There was clearly an error with a number entered for the trousers, however, because they were a couple of inches too big in the waist, and the leg line suggested they were a size too big too. But both were corrected at the fitting.
This is often the way with good MTM: hard things can be done well, with subtle changes to posture and to shoulder height. But one wrong number in a size column, and something obvious gets thrown off.
After the alterations – basically, one fitting – the suit was great. As you see it here.
There are small things I might tweak later, such as the sleeve and leg now being on the slim side. And it's not a bespoke product – it doesn't have that shaped armhole and three-dimensional make (something I'll go into in more detail later). But overall very nice MTM.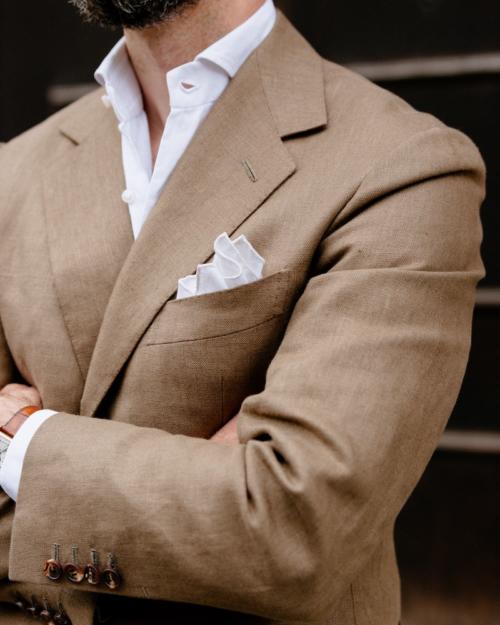 One aspect that was impressive - and interesting - was the make. I think it might be the cleanest precise MTM I've seen at this level.
Often when rating MTM tailoring, we highlight whether it has a hand-padded collar or lapel. This makes sense, as they're practical techniques drawn from bespoke tailoring and are a rarity in MTM. (See Orazio and Saman Amel.)
This Armoury suit does not have those. But there are many other aspects to good make, and in all of them this suit excels.
The collar is precisely attached by hand, giving it a natural curve; the attachment of the lining is through small, neat hand stitches; the pocket jettings are perfect.
We talked about jets in a recent article on the finer points of coatmaking, and referred to Ralph Lauren Purple Label as a ready-to-wear make that stands out.
Coincidentally, this Armoury suit is made by the same workshop, Sant'Andrea in Italy (also referred to as Saint Andrews), and you can see that quality here.
I even asked for a full list of all the stages involved in the making, and it was fascinating. So many hidden steps: trimming and basting the shoulder pad; tacking the melton under the collar as well as the cloth; ironing by hand rather than with a steam-driven machine.
I've been to a few RTW suit factories (including Belvest, Ring Jacket and Kiton) and this is the most involved process I've seen.
All this work does make the suits expensive. The Armoury's 101 model starts at $2800 for a ready-made suit and $3500 for made to measure. Jackets are $2300 and $2750.
Of course, that's still a long way off the $5000+ you pay for Purple Label MTM, but it does make the 100 series one of the more expensive we've covered.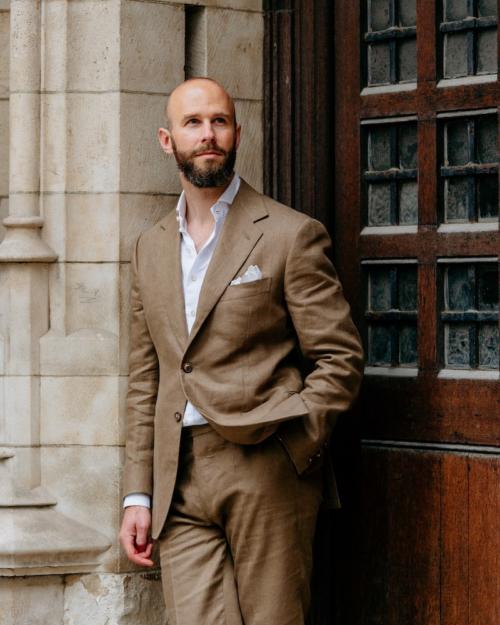 In terms of the outfit, this is a good example of when I'm happy wearing a suit without a tie.
The material usually has to be casual, like linen or cotton, and so does the colour, so not navy, grey or anything very dark.
I also think it looks more appropriate in Summer, when you feel hot just looking at someone in a tie. And that drive for coolness is shown elsewhere by summer shoes and perhaps a lack of socks.
I can completely understand why some people would think a suit without a tie looks boring, or unfinished, and as a result I'd be more likely to wear a handkerchief (as here) or some other form of decoration.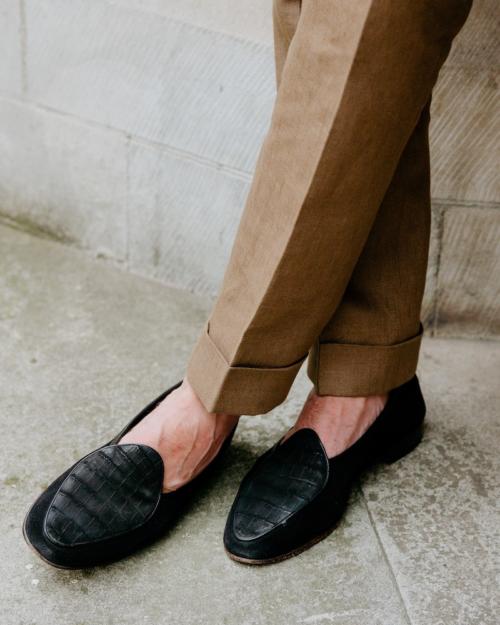 A white-linen shirt is perfect in this kind of Summer combination, although the collar should really be a touch taller on me, and therefore sit prouder of the jacket. I'm currently having a button-down version made that would do better there.
The loafers are of course Sagans from Baudoin & Lange, here in black suede with black nubuck alligator on top - the latter a subtle showy detail in an otherwise very simple outfit.
You can read more about the creation of the Armoury's hundred series on their site here, and there are lots of examples of the 101 suit on members of the New York staff here.
Other made-to-measure tailoring covered previously includes:
Photography: Alex Natt @adnatt