Italian aristocracy: Black and white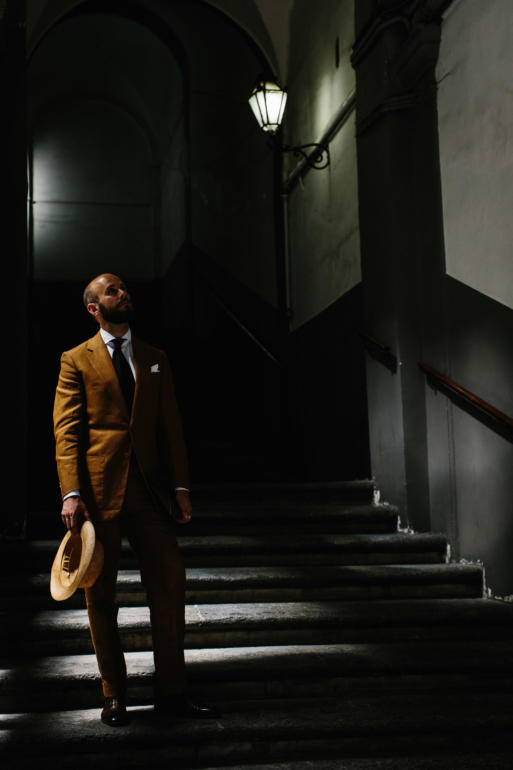 Last summer, a reader responded to a post by reminding me that in Slim Aarons's photography of Italian aristocracy, most wore cream or tobacco-linen suits, a white shirt, white hank and black knitted-silk tie.
The post had been on 'Dressing pale colours for summer', and recommended that readers eschew strong colour in summer tailoring and match it with muted shirt/tie combinations.
The dress of Italy's traditional elite in Aarons's photography was even simpler, if anything. But also a lot starker.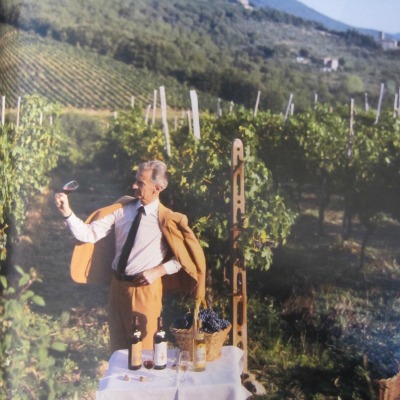 They have no discernible pattern in suit, shirt or tie. Accessories too, are simple.
But the white shirt and black tie makes for high contrast, particularly against tobacco and cream.
It is this high contrast which makes such an outfit difficult to wear for most people. Skin that is even moderately fair (as mine is most of the year) cannot cope.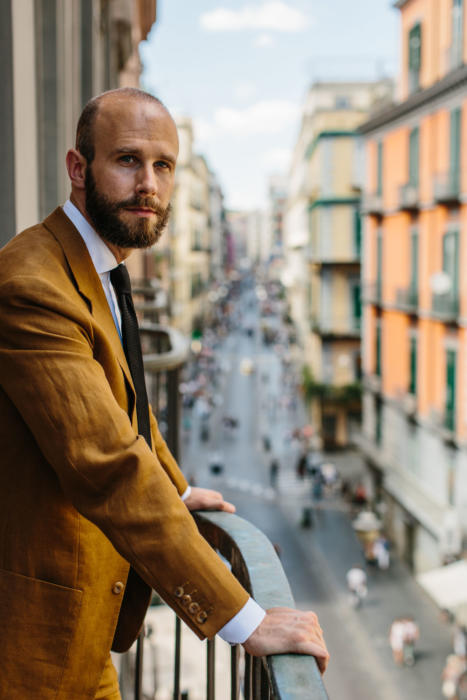 I apologise, by the way, to readers that point out I don't cover the interaction between skin tone and clothing very much. It's a complicated area, and one whose importance I think is often exaggerated.
But high-contrast outfits such as this are a good example of its importance. And just as much, of light.
The outfit I am wearing here - the same as those Italian aristos, with tobacco linen, white shirt and black tie - would be too strong in contrast for me until I have a tan in the summer (I tan quite easily).
And it would be too strong on any but the highest of high-summer days in England. The sun is simply not bright enough.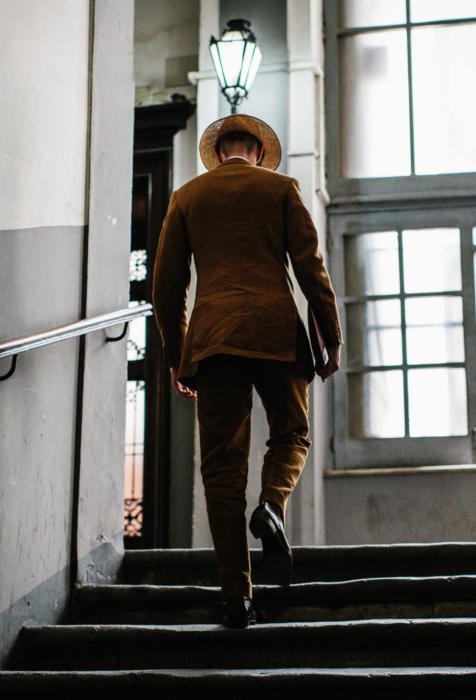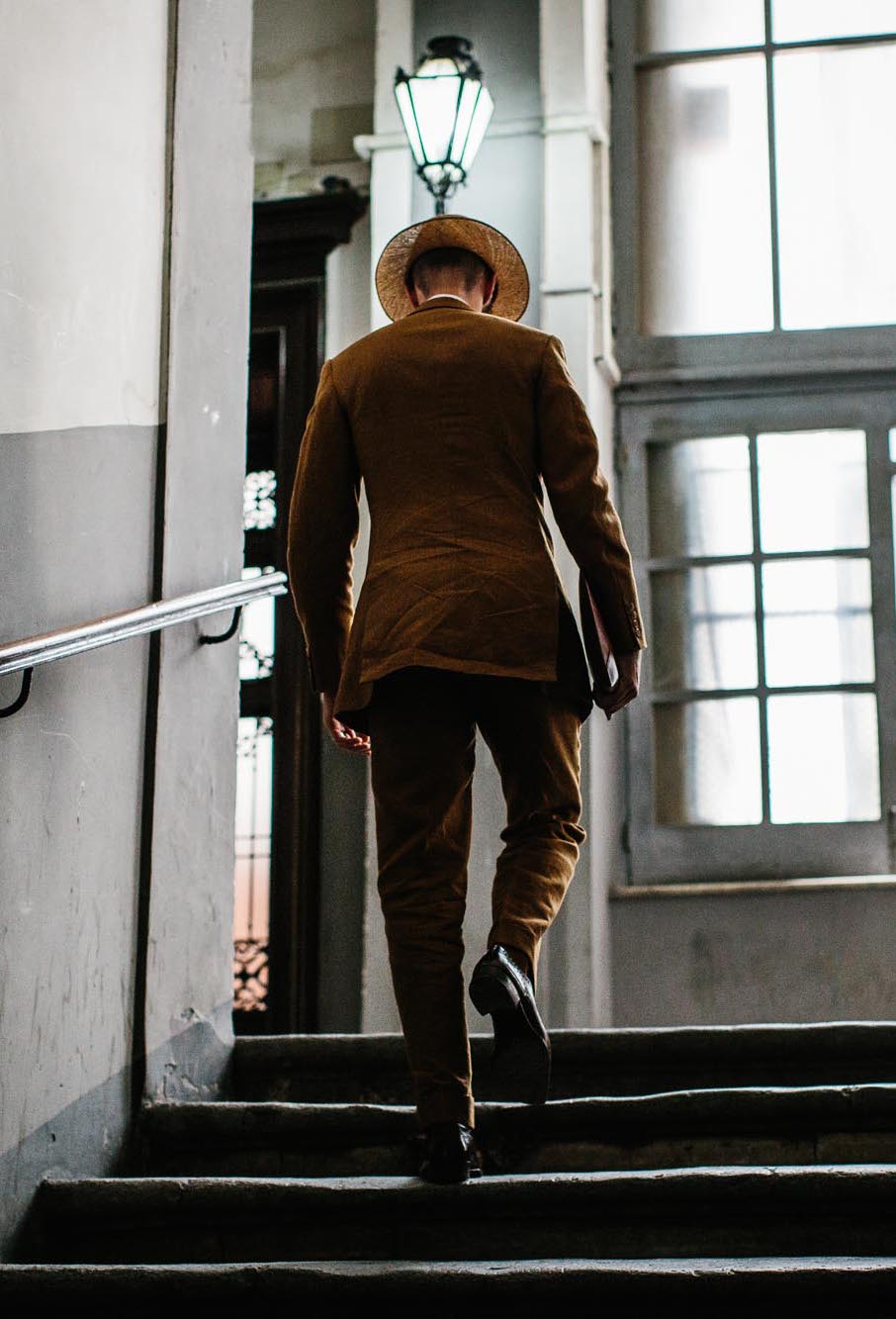 Here, I am wearing it in Naples. On a scorching day, with deep, sharp shadows.
It fits the environment, as well as me, and that is just as important in your clothing as whether it fits the company and the event.
The suit is my wonderful bespoke linen from Dege & Skinner - linked to below. And the hat the sisol straw from Anderson & Sheppard that I seemed to take everywhere with me this summer.
The stairs, by the way, lead up to Marco Cerrato's atelier.
Clothing:
Suit: Bespoke from Dege & Skinner, in 11-ounce W Bill linen. Full review here
Shirt: Bespoke from D'Avino, in white linen
Tie: Black large-knot grenadine, made to order at 9cm width, from Drake's
Hat: Anderson & Sheppard haberdashery, in sisol straw
Shoes: Bespoke from Gaziano & Girling, mid-brown adelaide with painted patina
Folio: Leather envelope from British craft market (not great quality, which is why I have never mentioned it, though I do like the design)
Photography: Jamie Ferguson @jkf_man