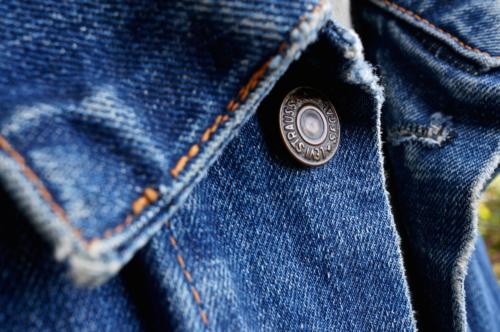 Denim is really beautiful in the way it frays and fades. Most cotton twills used for workwear age in this way – losing their saturation at wear points as the surface dye rubs away. But the thickness and indigo dye of denim make it particularly attractive.
This is part of our How Great Things Age series. And the second in a short series looking at vintage items in my collection. The first was a Barbour motorcycle jacket, which has a very particular patina due to the wax applied to lightweight cotton.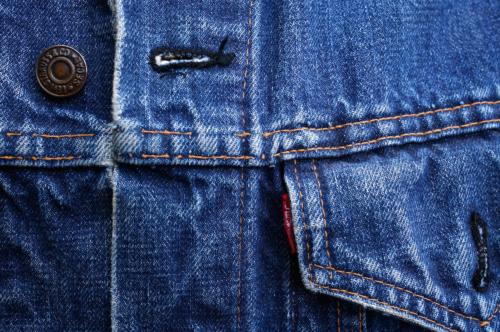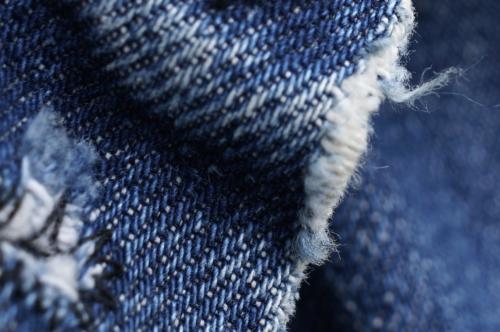 The Levi's denim jacket wears its scars much more palpably, with obvious bleaching and missing stitches on all raised areas, and extreme fraying on exposed points like the collar. In the full-length photo you can just see the area of the left sleeve where a patch has been sewn on and later removed, showing an earlier colour of the jacket underneath.
This is a 'big E' Levi's jacket, referring to the red label on the pocket that was written LEVI'S until 1971 and Levi's subsequently. The fact it has pointed rather than square chest pockets, however, means it is a Type II jacket, placing it somewhere in the 1960s.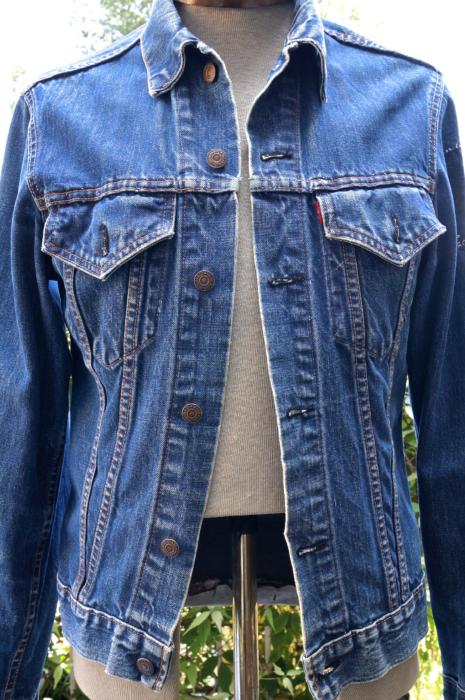 Aside from the aesthetically pleasing ageing process, I like denim jackets in the spring and summer to mix up an otherwise formal outfit (by most people's standards). Slim cream-linen trousers and a button-down shirt, for example, work well with a jacket like this thrown over the top. The fact that vintage jackets are cropped so short makes them particularly suited to bespoke trousers that sit slightly higher on the hips.
(They're also cheap – for readers who recently requested recommendations on good-value classics.)